China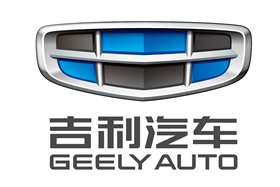 Geely Design Global
Founded in 1986, Geely has grown from a local Chinese company to a multi-cultural global organization with automotive brands such as Geely, Volvo, Lynk & Co, Polestar, Proton, Lotus, London Electric Vehicles, and Long-range New Energy Business Vehicles.
Geely Design currently has about 700 employees and continues to increase, it has well-equipped design centers in Shanghai, Gothenburg, Barcelona and California, and under construction design studios in other regions. These design centers have world-class design creative teams equipped with the most advanced tools needed for design and development, creating a unique design language for each Geely brand model. At the same time, with the creation of design centers around the world, Geely Design has attracted design talent from senior professionals to university graduates from all over the world.
Geely Design China - Shanghai
Shanghai is the beating heart for the Geely range where we are tapping into China's 5,000 years of the visual arts to give our products a unique flavor in their detailing. Our team has established a studio and built a coherent brand identity at the same time as launching multiple products.
China has a rich and diverse culture to be inspired by as Geely Auto develops as a proud Chinese brand. With over 30 ongoing projects our Geely Design China studio has grown to over 300 people.
Interior/Exterior Lead Designer
Location: Shanghai, China
Responsibilities and tasks
Lead a design team to provide creative and high quality proposals from the perspective of user experience and marketing.
Supervise design deliverables on time with quality.
Solve project related issues through collaborating with other departments within GDC.
Verify feasibility of design and ensure project progress with engineers from external organizations.
Follow GDC design workflows and documents related to NPDS develop management strictly.
Train junior designers with relevant design skills.
Work with several projects simultaneously.
Perform all duties in accordance with company's policies, processes, systems and procedures.
Skill and Qualifications
Minimum of 4 years' experience in car design area.
Experience with OEMs is a plus.
Full understanding of complete vehicle development process.
Effective time management and analytical skills.
Strong ability to work in 2D (Photoshop / Sketchbook).
Effective communication, negotiation and presentation skills and English speaking and writing.
Great team player.
Interaction Expert Designer
Location: Shanghai, China
Responsibilities and tasks
Deep understanding of the development of HMI industry with a global perspective, participate in building of HMI design strategy and development plan.
Conduct research on the Human-Machine interface design in automotive industry and the cross-field development trend, present advanced and outstanding design concept based on insights.
Based on the core value of Geely brand, user experience and competitor analysis, guide advanced design and production projects, leading design direction.
Provide leading professional knowledge and industry experience for Interaction Design team, coach HMI team in the fields of visual design, animation and motion design, visualization, virtual reality and multi-mode interaction design.
Have a comprehensive understanding of automobile design, propose constructive concepts and proposals in cross-department and cross-professional , cooperation with Exterior & Interior design, Color Material design, Visualization , Brand & Strategic.
Skill and Qualifications
Bachelor's degree or above in interaction design, graphic design, computer science or related majors.
15+ years design experience in HMI industry and relevant area with global vision.
Rich project experience and representative works.
Effective time management, presentation and communication skills.
How to apply
Contact information: Sunny Dai
Email address:talents@Geely.com
Telephone:+86 21 60336890-691318