Volvo Design & Concept Center - Camarillo, California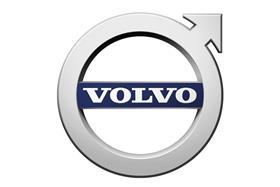 Digital Surface Modeller
Let's create change together.
Nothing beats being part of positive change. We're on a truly exciting journey, working together in a fast-paced global environment to break new ground in almost every aspect of our operations. Right now, we have an exciting job opening for you.
Job Description
Digital Surface Modellers must have in-depth 3D knowledge and ability to devise and create complex models creating effects to an exceptional standard. They must demonstrate a true understanding of the subtleties of modelling. Expert knowledge of various 3D software is a requirement and used on a daily basis.
Main Tasks
Utilize ALIAS AutoStudio/Surface to create Class-A (Single Span) 3D models from 2D drawings and input from Designers
Utilize ALIAS AutoStudio/Surface to create interior/exterior vehicle Models for fabrication with Rapid Prototype machines, and CNC milling machine
Utilize ALIAS AutoStudio/Surface to create interior/exterior vehicle Models based on scan data through reverse engineering for visual review and based on designers' illustrations/verbal direction for visual review
Main Responsibilities
Work on a broad range of advanced design and production programs
Collaborating cross functionally with all team disciplines
Meet design specifications from Engineering and deadlines established by Design Managers
Create VRed renderings and animations for presentations and reviews
Work closely together with studio engineering on design solutions that can be brought to production
Work with designers to help bring their ideations to life in 3D
Qualifications
Bachelor or Master Degree in Design, Art or related field; or an equivalent combination of education and experience sufficient to successfully perform the key accountabilities of the job required
Skilled at Alias / Auto Studio, VRed, and other 3D modelling software
Ability to develop and maintain collaborative relationships with peers and colleagues across the organization, as well as internal clients
Ability to work well autonomously and within a team in a fast-paced and deadline-oriented environment
Strong aesthetic sensibility
Fluent English Skills required
Periodic travel may be required, including the potential for international travel for full time employees. This can be up to 25% of total work time. Occasional nights and weekends may be required to fulfill tight deadlines. Advanced notice will be given but not required
Candidates MUST BE LEGALLY AUTHORIZED TO WORK IN THE UNITED STATES. Verification of employment eligibility will be required at the time of hire
Who are we?
Volvo Cars is a company on a mission; to bring traditional car manufacturing into a connected, sustainable and smart future.
Since 1927, we have been a brand known for our commitment to safety, creating innovative cars that make life less complicated for our consumers. In 2010, we decided to transform our business, resulting in a totally new generation of cars and technologies, as well as steady growth and record sales. Today, we're expanding our global footprint in Europe, China and the US, and we're on the lookout for new talent.
We are constantly pushing our own skills and abilities to drive change in the automobile industry like never before. We are looking for innovative, committed people to join us in this endeavour and create safe, sustainable and connected cars. We believe in the power of people and will challenge and support you to reach your full potential. Join us and be part of Volvo Cars' journey into the future.
How to apply
Please email John Kinsey at john.kinsey@volvocars.com with your application.