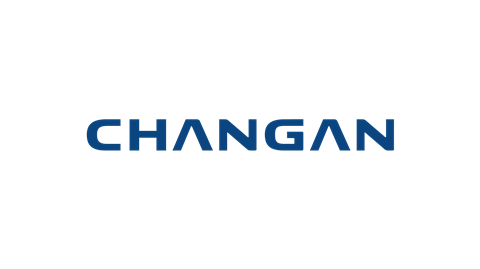 Turin, Italy / Chongqing, China
Chongqing Changan Automobile Co., Ltd. is a Chinese state-owned automobile manufacturer headquartered in Chongqing, China. Changan Automobile European Design Center was founded in 2006 in Turin, Italy, which is the first of Changan Auto overseas R&D centers and plays a significant role of Changan global research and development pattern.
We have comprehensive development, technology and communication tools and are able to guarantee the smooth progress of each project, with real-time global sharing of information and technology as well as carrying on 24-hour non-stop design operations. We are fully engaged in the entire development process of automotive design, including exterior/interior design of the company different brands, advance and innovative design, CMF design, UX/UI design, 3D modeling, sculpting as well as post-process modeling. Each one of our departments is composed of international professionals coming from different automotive design fields, such as creative designs, experienced modelling, and expert digital modeling as well as design engineering.
We are seeking for a long-term partner collaboration, co-creator of company and brand history.
How to apply: If you are interested in joining our team, please submit your application including your portfolio (less than 10 MB) by email to recruitment@changaneuropa.com with a picture of yourself and indicate the position you apply for
Open positions:
Exterior/Interior Design Manager
Senior Exterior/Interior Designer
UI/UX Designer
Design Strategist
Exterior/Interior Design Manager
The role:
Exterior/Interior design manager for one of the brands. You will work closely to brand design director and top management. You will lead one or more design teams and will work interactively with the design team in China headquarters in real time.
Key responsibilities:
Managing all design matters related to project and to ensure that the multi-disciplinary teams building the project work together smoothly and that everything is delivered on time and within budget

Decomposing design task to team and lead department creation operation and collaborating with other departments to achieve design goals

Developing design proposals: ranging from broad design themes for the entire exterior/interior to more specific concept. To create compelling sketches that show a vision for the future of the direction of the exterior/interior design of company brand

Guiding, coordinating and leading the assigned projects in the basic functions from concept to production phase of design in concept modelling in digital or physical modelling, and through to a A-class surface

Reporting to higher-level executives. Ability to work closely with company Top management, brand design director and other functional department managers in a fast-paced studio environment

Creating a positive workplace culture aligns with company's mission and values. Find inspiring, innovative and creative ways to bring the brands and product to life, including evaluation of product concept and strategy development and implementation

Ability to manage and coordinate internal resources and external consultants, including resources allocation of projects, department business planning, and department designer capability improvement, and assisting the human resources department in hiring

Responsible for technical and administrative management of the department, including attendance to regular meeting of department and of cross-functional department and preparation of relevant documentation and report

Mentoring and motivating team members. Conducting team training on developments withing the design world or new business guidelines.
Qualifications:
Minimum 5 years of work experience in related industrial
Bachelor's degree or above in Transportation design or related filed
Strong understanding of business management, financial, and leadership principles
A deep technical knowledge of the complete design process from brainstorming to end product
A creative drive and a keen eye for innovative ideas and trends
Flexibility and dependability to work in multifaceted working environments
Excellent communication, interpersonal, leadership, coaching, and conflict resolution skills
Time-management and problem-solving capability
Senior Exterior/Interior Designer
The role:
We are looking to hire Senior Automotive Creative Designer to join our European designing Center in Italy. According to work experience and proficient skill you will be inserted in our exterior or interior design team. This senior creative designer role, requires an experienced, highly skill, integrated senior designer/leader, who can work proficiently across a wide range of creative projects in automotive OEMs environment. Sharing and innovation is key. You must demonstrate a true understanding of the subtleties of 3D surface and translation of a 2D sketch into reality. You will work closely with brand team, company Top management and China Headquarters and reporting into the design manager and director.
Key responsibilities:
Creating design proposal in quality for concept and production car brand in the form of sketches, renderings and 3D digital models through the application of fresh and innovative design
Collaborating cross-functionally with other teams in the realization of digital models, physical model and company project presentation
Uncovering new design trends for industry to elevate the design innovation of the brand
Regular communication, report and presentation with internal teams and China headquarter using multiple media
Supporting design manager to ensure design proposal delivery timing with speed and efficiency
Qualifications:
Bachelor's Degree or above in Transportation design/Car design/Industrial design
Minimum 3 years of work experience in automotive OEMs company. Extensive understanding of automotive OEMs company design process.
Express a high level of creativity through sketching, digital sketching, and final digital rendering
Solid using skill of Adobe. Skilled in Alias or other visual media and Microsoft office
Proactive and self-motivated, able to work as a part of a team in a fast-paced environment
Ability to manage the time and deadlines, as well as the ability to adapt to the ever-changing priorities of the Automotive
Ability to develop and maintain collaborative relationships with peers and colleagues across the organization, as well as internal teams
Excellent verbal, written, and visual communication and presentation skills in English. Proficiency in Italian or Chinese will be a plus
UI/UX designer
What a UX designer does in Changan:
Co-design the next-generation physical and digital user experience of our brands
Convert user insights into designs
Organise workshops/creative processes to address complex design challenges
Demonstrate strong collaboration, communication, and organization skills
Create compelling presentations to express your attitude and thoughts
What a UX designer looks like:
Passionate and excited about having an impact on the biggest automotive market in the world
Interested in Continuous Improvement and exploring new things
Deep interest in Chinese Culture and Market
Deep thinker; Interested more than just "style"
Great Presentation Skills and fluent English
Ability to manage the time and deadlines, as well as the ability to adapt to the ever-changing priorities of the Automotive and Tech Businesses.
Constant Drive to stay up-to-date with the latest industry news and developments.
Excellent analytical, communication, negotiation and collaboration skills.
What would be adding extra values:
International Background
Multidisciplinary Background (Architecture, Industrial Design, Interaction Design, Design Thinking)
Knowledge of Tools such as Zeplin, Sketch, Invision or XD
Knowledge of Tools such as Personas, Workshops, Market Researchs, Clinics etc.
Motion Graphics
UI/Visual Design knowledge and good visual taste
What we offer:
Being part of an outstanding team and design the future of mobility in China
Great learning opportunities (such as working with top technology partners,)
A lot of travel and learnings about China
Design Strategist
The role:
We are seeking a creative, design-minded strategist to help us informs integrated brand, product and experience design. You will be responsible for the design and execution of the research and the sensemaking that follows. You will work closely with company Top management and internal design teams, to lead the creation of visual assets to support research and to help organization implement effective change.
Key responsibilities:
Leading a range of design projects, including brand development, product and digital/experience strategy, as well as environment and service design
Leading strategy tracks of company car brands. To establish relevant and inspiring context that set the stage for t and fuels brand, product, experience and business design;
Organizing, conducting, analyzing, and synthesizing research on a global scale into actionable insights;
Shifting through the clutter of detail to identify challenges essential, strategic question and core insights of customer, competitive advantage, brand and product position and to translate business, customer, market and competitive realities into business, product, and brand innovations
Delivering presentations with senior executives; making substantiated recommendations to client's product, brand, experience, and business strategy
Leading brainstorms with a range of internal team members
Actively participating in a variety of strategic and creative activities, including the co-creation of product concept, research and product definition, and formulating the design guidance that can guide the design team, including family application principle, product design relationship, body definition, interior and exterior decoration, CMF and UX design objectives;
Guiding multi-disciplinary groups through exercises that define objectives and success criteria, inform project direction, and inspire design
Qualifications
Bachelor's degree or above in Transportation design or related field
Minimum 2 years of work experience in automotive interior and exterior design, CMF, UX and UI design, be familiar with the product development process
Strong understanding of user experience, competitive advantage, product and brand positioning, and creative thinking
Love for collaboration with a readiness to jump in and work with a diverse group of people and spearhead brainstorms and conversations;
Demonstrated experience in user research, experience strategy and digital product strategy
Organized, self-motivated, and detail-oriented, with the ability to work autonomously, delegate tasks and be a self-starter in a demanding environment
Outstanding verbal, written, and visual communications skills, with a particular emphasis on bold, impactful storytelling; strong visual storytelling skills are a must
Fluency with Photoshop, Xmind, Keynote, Illustrator, InDesign and other creative software expert use of these technologies is a plus.
How to apply: If you are interested in joining our team, please submit your application including your portfolio (less than 10 MB) by email to recruitment@changaneuropa.com with a picture of yourself and indicate the position you apply for