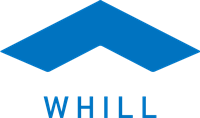 Japan
我々のミッション
「すべての人の移動を楽しくスマートにする」 WHILLは近距離移動のプラットフォームを作っています。空港、駅、遊園地などさまざまな場所に関わるインフラをシームレスにつなぎ、快適に利用できるようにします。デザインとテクノロジーの力を生かした、誰でも乗りたいと思えるパーソナルモビリティを好きな時に自由に使えて、楽しくスマートに移動できる新しいサービスの構築です。それは、近距離の移動における新しいスタイルの誕生。他の交通手段が提供できない目的地までのラストワンマイルをつなげる最後の1ピースとして、WHILLの提案する移動スタイルは世界中に拡がっていきます。
Our Mission
"Delivering Fun & Innovative Mobility for All"
WHILL was created with the goal of building a platform for short- distance mobility. Providing people with access to an innovative and well-designed personal mobility solution that can be used comfortability whenever needed. This solution creates a seamless connection between existing transportation infrastructure and large facilities. Introducing a new style of short-distance travel, WHILL is the last piece of transportation that no other means of transportation can provide.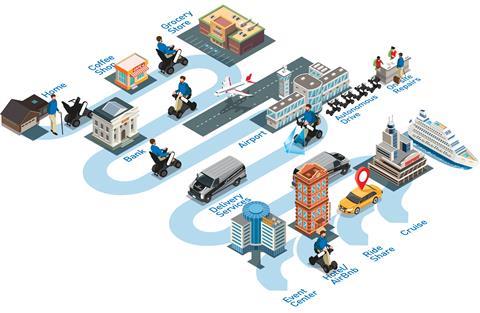 業務概要
WHILLにおけるデザイナーは、
製品、販促物などジャンルの垣根なく、総合的に対応できる能力が求められます。
従って、モビリティデザインにおけるスケッチワーク、3Dモデリングから、カタログ、WEBなどのグラフィックデザインスキル、プロモーション動画のコンテ作成やカメラワーク指示、展示会ブースの企画、図面制作まで幅広く対応していただきます。また、ブランドに関しても深く理解し、常にWHILLとしてあるべき姿を考え、率先してアップデートできる主体性が求められます。
Job summary
Designers at WHILL must be able to handle a wide range of products and promotional materials without boundaries.
You will be responsible for a wide range of tasks, from sketchwork and 3D modeling in mobility design, to graphic design for catalogs and websites, to creating storyboards and directing camera work for promotional videos, exhibition booth planning and drawing.
You will also need to have a deep understanding of the brand, be able to constantly think about what it means to represent WHILL, and take initiative to evolve the brand.
業務内容
製品(モビリティ、オプションパーツ、アプリ)のデザイン
企画、スケッチワーク、3Dデータ作成、カラー検討、設計指示、予算管理、市場調査
販促物(展示会ブース、カタログ、バナー、チラシ、店舗用什器、撮影)のデザイン
企画、スケッチワーク、図面作成、関係部署/外部との調整、予算管理
製作現場指示、日程管理、動画/静止画の撮影手配・撮影指示・写真レタッチ
Job description
Product Design (mobility device, optional parts, apps)
Planning, sketch work, 3D data creation, color studies, design instructions, budget management, market research
Design of promotional materials (trade show booths, catalogs, banners, flyers, store fixtures, photography)
Planning, sketch work, drawing, coordination with related departments/external agencies, budget management
On-site instructions, schedule management, video/still shooting arrangements, shooting instructions and photo retouch
You must be able to collaborate with other departments and have a sense of initiative. We are looking for someone who is cooperative and independent.
やりがい、醍醐味
業務範囲が広く、幅広いジャンルにおいてスキルアップが望める。
自分のアウトプットが市場に出る確実性が高い事。
前例のない事をデザインする事が多い為、市場洞察能力・コンセプト立案スキルの向上が望める。
グローバルに販路展開しており、世界規模で仕事を行える(製品仕様の決定、各国市場調査、海外展示会でのブース企画設計/設営など)
ユーザーの声を直接聞ける機会が多く、ダイレクトに肌で感じて製品にフィードバックできる。
部署同士の垣根意識が低く、自分の意見/主張が部を越えて共感を得やすく仕事がし易い。
ブランディング担当と同じチームのため、ブランド視点に基づいたデザイン開発能力を養える。
CEO直下となる為、デザインの重要性が社内浸透しており、且つ承認ゲートが少なくデザインの意思決定が極めて早い。
Challenging, rewarding and exciting
As the scope of work is broad, you can expect to improve your skills in a wide range of fields.
High chance of your work reaching the market.
You will be able to improve your market insight and conceptualization skills because you will be designing something that has never been done before.
You will work in a global scale (deciding on product specifications, conducting market research in various countries, planning and designing booths at overseas exhibitions, etc.).
We have many opportunities to hear directly from users, and we can reflect their feedback directly to our products.
As there are no barriers between departments, it is easy to get your opinion/assertions across departments and work together.
Because you will be in the same team as the branding staff, you will be able to develop your design and development skills based on the brand's perspective.
Since the team reports directly to the CEO, the importance of design is well entrenched within the company, and since there are few approval gates, design decisions are made very quickly.
応募リンク / Apply below
https://recruit.jobcan.jp/whill/show/b001/174670