Plymouth, Michigan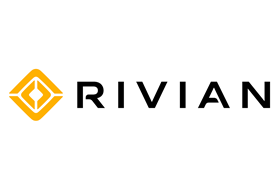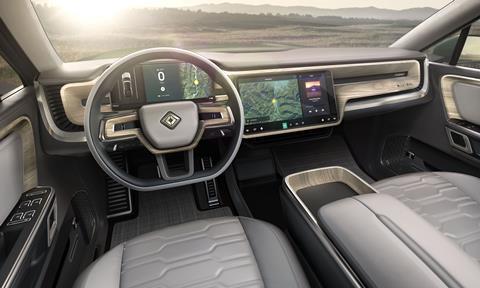 Senior Interior Designer, Studio
This is what you'll do:
Creative thinker with an outlook of modern design visions, with the focus of an Outdoor Adventure brand disrupting industry standards in the OEM space
Possess a high degree of creativity and have an ability to motivate others in design execution, styling and appeal to the Rivian Brand
Oversee interior development of both production and concept vehicles from initial designs to final production
Excellent 2d visual communication and ability to present design ideation
Support clay/digital/hard modelling as necessary to achieve expectations for design theme
Be able to Perform and present benchmarking of competitive vehicles
Comply with regulatory and feasibility requirements
The ability to create high quality 2d Sketching along with 3D modeling to support design Proposals
Build a rapport and Interact with suppliers
Taking pride and ownership of your project
Above all, a team player and self-motivated
Communicate to the modelling teams both clay and digital 3D CAD (incl. Alias)
Collaborate with counterparts such as engineering and Color and Materials to ensure a seamless execution of final product
This is what you'll need:
Bachelor or equivalent in Automotive Design or related field
Minimum 5-10 years professional design experience
Proficient in ALIAS and Photoshop
A proven track record of having designed previous Production/Concept vehicles
Must have a permit to work in US, Visa/Green Card or proven Citizenship
CMF Designer
This is what you'll do:
Candidate must be able to set the vision for the development and direction of interior, exterior, Color Material Finish, (CMF) designs
Collaborate with other design disciplines, product marketing, engineering, and suppliers to execute on project objectives, deliverables, and timelines
Forecast and analyze CMF trends
Produce high quality renderings to effectively illustrate CMF solutions
Must be self-motivated, adaptable, flexible, and able to multi-task
Able to give clear color direction using color theory (hue, value, chroma, etc.)
Maintain and communicate CMF strategy documents
Strong communication skills and ability to effectively sell your ideas
This is what you'll need:
Portfolio must be provided for consideration
Bachelor's degree in Graphic Design, Industrial Design [Automotive/Product], Interior Design
Excellent attention to detail
Strong working knowledge of Photoshop, Illustrator, InDesign and VRed
5+ Years of Automotive CMF Experience
Digital Sculptor
This is what you'll do:
Create quality 3D models in accordance to design criteria using CATIA/ICEM or Alias
Develop mature design properties from concept to production ready surfaces
Work on advanced and production vehicle projects
Create class A production surfaces
Interact closely with engineers, designers and clay modeling staff
This is what you'll need:
Working proficiency within CATIA/ICEM and or Alias
Great positive attitude
Minimum 3 years of experience
The ability to interact in a collaborative, technical/creative environment
Great communication skills
Industrial design degree or certificate preferred
We Are Rivian
Rivian is building a new kind of car company. Starting from a clean sheet has allowed us to learn from and leverage what's been done in the past while giving us the freedom to reimagine mobility from the ground up. Our vehicles and technology are designed and engineered to challenge what's possible and to inspire people to explore the world in new ways.
We believe in the power of adventure. While a vehicle can't make someone adventurous, it can nurture that fundamental desire in each of us to go places we've never been and do things we've never done — thoughtfully and sustainably. Science and invention depend on our innate curiosity and desire to explore the unknown.
Our development centers are in Plymouth, MI, San Jose, CA, Irvine, Surrey, England. In addition to these four locations, we have a modern manufacturing facility in Normal, IL and will begin production of our R1T and R1S in 2020.
The Adventure Is Just Beginning
Doing something different is never easy. It requires courage, optimism and grit. Core to delivering on our vision is building a team of curious individuals, determined to make a positive impact on the world. This means challenging ourselves, stretching beyond the bounds of conventional thinking, reframing old problems, seeking new solutions and operating comfortably in a space of uncertainty.
Our team has a diverse set of backgrounds— but at heart, we are adventurers on a mission to move the world in a new direction. We're currently looking for thinkers and doers with a strong sense of adventure to join us on our Electric Adventure
How to apply
Please send your CV and portfolio to Jonathan Van Reenen at jvanreenen@rivian.com

Company website: https://www.rivian.com/
Instagram: https://www.instagram.com/rivianofficial/
Twitter: https://twitter.com/Rivian
Facebook: https://www.facebook.com/rivianofficial/
LinkedIn: https://www.linkedin.com/company/rivian