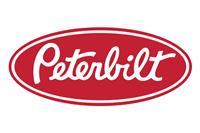 Denton, TX
Peterbilt's red oval is a familiar symbol of performance, reliability and pride. Peterbilt has reigned as America's premium quality truck manufacturer since the company's founding in 1939. Our dedication to deliver products and services focused on improving customers' performance, image, profitability and peace of mind truly makes Peterbilt the Class of the Industry.
Sr. Industrial/Transportation Designer
Job description
The Sr. Industrial/Transportation Designer is responsible to provide the design and oversight for exterior and interior projects, including advanced technology projects and subprojects. Works closely in collaboration with Digital Modelers and the Modeling Studio to ensure the design intent is captured in both digital models and physical model properties through all phases of design and product creation process. The Sr. Industrial Designer reports to the Chief Designer.
Create and implement innovative design solutions for future and current truck exterior and interior designs, including advanced technology projects and subprojects.
Knowledge and skills to execute multiple programs and projects through all phases of design and product development from concept through to production implementation with minimal guidance or oversight.
Work closely with the Digital Modeling and the Studio Modeling Staff, and engaging all internal and external customers, suppliers, and stake holders through the design development to ensure the design intent and objectives are met.
Provide design oversight as necessary to follow up development of 3D CAD models and scale models to ensure a high level of surface refinement and quality of design.
Work jointly with studio designers, modelers, product planners and engineering to achieve the stated goals, and promoting clear and concise communication about project deliverables and timelines ensuring milestones are met.
Be able to communicate design concepts through sketches and renderings and make formal presentations to senior level management and internal and external customers.
Effectively manage the scheduling for projects including efficient & timely completion.
Demonstrate ability to handle multiple tasks and to rapidly respond to model or packaging revisions and product changes as requested from Product Planning, Engineering and Industrial Design staff.
Demonstrate professional and successful communication skills (verbal/written/visual) with strong and effective interpersonal abilities.
Acquire the knowledge regarding technical developments of vehicles and their applications, industrial and automotive design, trends, materials, legal requirements and processing and production methods.
Manage Class-A surface releases and inspection of production parts against styling requirements
Able to identify, prioritize, and coordinate resolution of design feasibility between Industrial Design and Engineering Groups.
Requirements
Bachelor's Degree in Industrial Design or Transportation Design required.
Minimum of (7) years of professional vehicle design studio experience required.
Exceptionally creative, highly motivated and team oriented. Foster a creative and innovative culture internally and externally.
Strong leadership skills with strong emotional intelligence.
Skilled use of Rhino/Grasshopper CAD, Keyshot, and Photoshop or equivalent software are required. Gravity Sketch and AR/VR experience is preferred.
How to Apply
Please submit your application via this link: https://jobs.paccar.com/job/Denton-Sr_-Industrial-DesignerTransportation-Designer-Job-TX-76201/657830001
Company website
LinkedIn