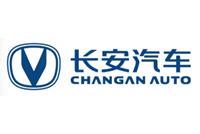 Turin, Italy
Company introduction
Chang'an Automobile Co., Ltd. is a Chinese state-owned automobile manufacturer headquartered in Chongqing, China. Changan Automobile European Design Center was founded in 2006 in Turin, Italy, which is the first of Changan Auto overseas R&D centers and plays a significant role of Changan globle collaborative research and development pattern. It has comprehensive development, technology and communication tools and is able to guarantee the smooth progress of each project, with real time global sharing of information and technology as well as 24 hour continuous design operations. It is engaged in the entire development process of automotive design, including advanced design platform and production design platform. Each one of its departments is composed of international professional teams in different automotive design fields as creative designers, experienced modelers, and experts in digital modeling as well as design engineering.
Position openings:
Senior Exterior/Interior designer
Your role
We are looking to hire Senior Automotive Creative Designer to join our European designing Center in Italy. According to work experience and proficient skill you will be inserted in our exterior or interior design team. This senior creative designer role, requires an experienced, highly skill, integrated senior designer/leader, who can work proficiently across a wide range of creative projects in automotive OEMs environment. Sharing and innovation is key. You must demonstrate a true understanding of the subtleties of 3D surface and translation of a 2D sketch into reality. You will work closely with brand team, company Top management and China Headquarters and reporting into the design manager and director.
What you will do
Creating design proposal in quality for concept and production car programs in the form of sketches, renderings and 3D digital models through the application of fresh and innovative design
Collaborating cross-functionally with other teams in the realization of digital models, physical model and company project presentation
Uncovering new design trends for industry to elevate the design innovation of the brand
Regular communication, report and presentation with internal teams and China headquarter using multiple media
Supporting design manager to ensure design proposal delivery timing with speed and efficiency
Qualifications
A Bachelor's Degree or above in Transportation design/Car design/Industrial design
Minimum 5 years of work experience in automotive OEMs company. Extensive understanding of automotive OEMs company design process.
Express a high level of creativity through sketching, digital sketching, and final digital rendering
Solid using skill of Adobe. Skilled in Alias or other visual media and Microsoft office
Proactive and self-motivated, able to work as a part of a team in a fast-paced environment
Ability to manage the time and deadlines, as well as the ability to adapt to the ever-changing priorities of the Automotive
Ability to develop and maintain collaborative relationships with peers and colleagues across the organization, as well as internal teams
Excellent English communication both in written and spoken. Proficiency in Italian or Chinese will be a plus
CMF designer
What you will do
Providing trend forecasting content relevant to our consumer and brand
Providing direction and assisting in developing materials with designer team
Creation of striking CMF design concepts including innovative material design details for show cars and production projects
Research and trend scouting activities leading to outstanding and inspiring trend reports including 3D design proposals
Qualifications
Min.5 years' substantial experience in CMF (Color, Material, Finishing) Design for Automotive / Industrial / Product
Passionate about CMF design and about current trends
Excellent creativity, strong 3D imagination and profound color sense
A strong knowledge of material suppliers, material production, and technical material feasibilities
Competent knowledge of 3-D design programs
Excellent verbal, written, and visual communication and presentation skills
Bachelor's degree or equivalent in a relevant design field (Textile-Product, Product Design etc.)
Proactive and self-motivated, able to work as a part of a team in a fast-paced environment
Proficient English language skills
UI/UX designer
Your role
Our User Experience Designer supports their project team by producing various deliverables (e.g. wireframes, pre-visualization prototypes, mock-ups, documentation) to help visualize and contextualize features and design initiatives.
What you will do
Take a key role in defining the future of brands' interface in the car
Co-design the next interation of our design strategy
Participate in the formulation of a common design language for brands
Support dept. with presentations(trend, concept)
Qualifications
Proactive and self-motivated, able to work as a part of a team in a fast-paced environment
Passionate about user interface design, current trends and creating a profound change in the automotive industry.
Keen on keeping up with changes in digital and design industry and anxious to share with peers.
Min.3 years' experience in product design (physical artefacts) or automotive UI design
Skilled with information architecture, interaction mapping, logic flows, visual architecture and hierarchy
Ability to manage the time and deadlines, as well as the ability to adapt to the ever-changing priorities of the Automotive and Tech Businesses.
Knowledge of Kanzi is a plus
Fluent in English - other languages are a plus
You will be a part of the team that is creating a profound change in the automotive industry by creating amazing experiences in and out of the car.
If you are interested in joining our team, please submit your application including your portfolio (less than 10 MB) by email to recruitment@changaneuropa.com with a picture of yourself.