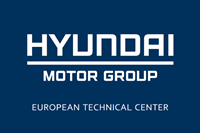 Rüsselsheim, Germany
Hyundai Motor Europe Technical Center GmbH (HMETC) in Rüsselsheim was opened in 2003. Its purpose is to make sure that every Hyundai and Kia which comes to Europe meets the demanding standards of the European customer and to adapt the cars to the needs of the specific markets. With passion and inventive talent we are not afraid of taking rougher paths as well in order to become a lifetime partner in automobiles and beyond. Many innovations have already been initiated at our European Research and Development Center, which made it possible for Hyundai to stand at the very forefront of the automobile manufactures. Our success confirms to us that we are heading in the right direction. We still continue to grow rapidly by focusing on our main success factor: the commitment and performance of our employees. Therefore, it is important to us to create a pleasant working environment for them. This not only includes attractive working conditions but also the personal and professional development of our employees. The working atmosphere is strongly shaped by the different cultures at HMETC. Employees of over 20 different nationalities are employed at our R&D Center giving the company a unique spirit.
Open positions:
Visualization Specialist (m/f/d)
Tasks
Prepare 3D data in VRED for visualization and presentations to upper management
Development of color concepts and materials
Development of presentation concepts and optimizing VR workflow
Create 3D data in Alias Studio tools for design and visualization
Close co-working with all related functions within Design and the R&D Center
Requirements
Degree in Design or similar
Minimum 1 year of work experience in the field of design/automotive industry
Experience with the visualization software VRED
Experience with VR equipment and Python
Good sense for automotive design
Passion for photography or experience in movie making
Skills in Adobe tools, e.g. Photoshop, Premiere, After Effects
English language required for a multicultural team environment
Experience with AliasStudioTool, Maya or Blender would be advantages
Exterior Designer (m/f/d)
Tasks
Working on exterior designs from first sketch to full-size model for production and show cars
The 3-dimensional work includes self-made digital models
Handling of design projects and presentations in cooperation with management
Working closely with all related functions within Design and R&D Center
Developing holistic exterior proposals including UX topic
Requirements
Degree in Transportation Design or similar
Work or internship experience at another OEM company
Good knowledge of 2D and 3D visualization software (Photoshop, VRED etc.) and strong digital modelling skills (Alias, Maya preferred)
Strong sketching and rendering skills
A very good command of English, intercultural and communication skills, team player
Excellent analytical skills as well as a problem solving mentality
Studio Engineer (m/f/d)
- part-time-work 20 hours/ week -
- limited for 2 years -
Tasks
Proactively provide Studio Engineering support to the European Hyundai Design team in order to develop production car design proposals for Exterior & Interior
Develop package data/drawings and general technical project information to enable the digital development process
Check, explain and present package/engineering related technical issues of production cars to the design team and management
In case of show car projects, development of futuristic EXT & INT package layouts to express design concept
Collect and report competitor benchmark results of detailed design solutions by attending driving events and clinics
Develop trustful relationships within HMETC colleagues and overseas engineering members
Requirements
Degree in Mechanical / Automotive Engineering or similar
Minimum two years of related experience in the special field of Automotive Engineering and/or production car package layout development gained at a major European OEM
Knowledge in the field of digital development processes within a full digital working design studio are appreciated
Skills in detailed engineering of automotive components or advanced product concept development using Catia V5
Knowledge of car benchmarking procedures and analysis
Detailed knowledge in automotive standards and regulation
Ability to find solid technical solutions in combination with the spirit of conceptual and creative thinking
Fluent in German and English language
Good intercultural and communication skills as well as the ability to work in cross functional and international teams
Contact information:
Become part of our success story and join our international teams! Ideally you apply via our online application system.
Company website: www.hmetc.com