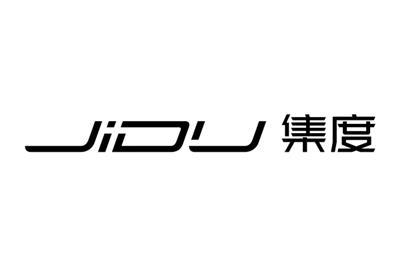 Shanghai, China
JiDU is a technology based startup company backed by China's search engine giant Baidu and Chinese automaker Geely Holding. Officially established in March 2021, the company is led by CEO Xia Yiping. JiDU is headquartered in Shanghai, China, and its global software research and development center in Beijing.
The company's mission is to create and design a human-centric, smart robotic vehicle driven by advanced AI technology with the innate ability to learn and progress while delivering superior autonomous driving capability. The name "JiDU" from the AI algorithm, means "a great achievement through Baidu's AI capabilities"! We promise to launch and deliver the first level 4 autonomous driving smart EV to users within three years.
We are inviting diverse talents from all backgrounds around the world, in all kinds of industries to join us on our mission. We believe in an open, honest, and diverse culture that encourages us all to remain forever curious. If you share our ideas and vision. Contact us and join the JiDU family on our journey together to create the ultimate product experience!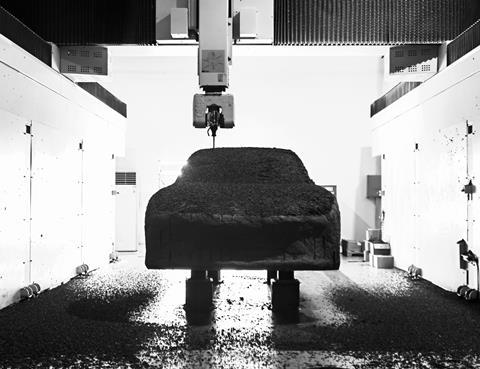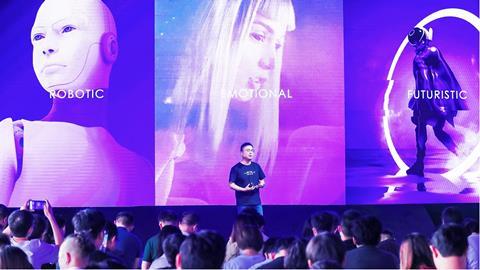 Email
Please attach portfolio with your resume, and name it according to the format of "application position + name" to FamilyJ@jiduauto.com.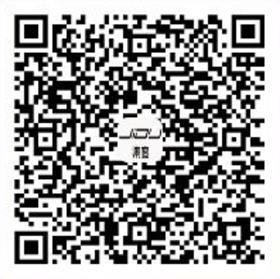 Company Website
(Please scan the code for more information)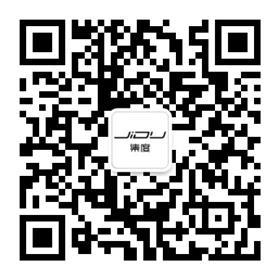 Open Positions
Chief UI/UX Designer
Responsibilities:
Responsible for leading a team of designers and managers working with design proposals from initial concept work to final production execution for UI/UX Design
Responsible for planning design strategies in the field of human-computer interaction, and controlling the development direction of the UI/UX Design team
Responsible for establishing UI/UX Design principles for Jidu design
Establish and develop an industry-leading UI/UX design team
Responsible for planning and coordinating the design work of various professional fields of UI/UX design
Set a work plan and support program timing by delivering appropriate design proposals with speed and efficiency
Responsible for cross-department UI/UX related work and support
Position reports to the Design Director
Education Background:
Master or bachelor's degree, Design University or equivalent skills through experience.
Experience:
Minimum of 12 years' experience required in Automotive UI / UX Design
Minimum 5 years' experience in leading design teams
Experience with Chinese OEMs is a plus
Full understanding of UI/UX design and development process including software engineering
Competencies:
Effective time management and analytical skills
English as working language. Chinese is a Plus
Rich communication skills and professional reporting skills
Express a high level of creativity through visual communication skills
Expert skills in HMI related tools and frameworks
Expert knowledge of design quality
Expert level or storytelling, organization skills and presentation skills both verbally and in graphic form
UI / UX Manager
Responsibilities:
Responsible for leading a team of designers working with design proposals from initial concept work to final production execution for UI / UX Design
Responsible for planning design strategies in the field of human-computer interaction, and controlling the development direction of the UI / UX Design team
Establish and develop an industry-leading UI /UX design team
Responsible for planning and coordinating the design work of various professional fields of UI/UX design
Set a work plan and support program timing by delivering appropriate design proposals with speed and efficiency
Responsible for cross-department UI/UX related work and support
Position reports to the Chief UI / UX Designer
Education Background:
Master or bachelor's degree, Design University or equivalent skills through experience
Experience:
Minimum of 8 years' experience required in Automotive UI / UX Design
Experience with Chinese OEMs is a plus
Full understanding of UI/UX design and development process including software engineering
Competencies:
Effective time management and analytical skills
English as working language. But, Chinese language ability is highly recommended
Rich communication skills and professional reporting skills
Express a high level of creativity through visual communication skills
Expert skills in UI/UX related tools and frameworks
Expert knowledge of design quality
Expert level or storytelling, organization skills and presentation skills both verbally and in graphic form
Chief Exterior Designer
Responsibilities:
Lead a team of designers and managers working with design proposals from initial concept work to final production execution for exterior design
Organize and guide design activities to secure program deliveries according to design directions
Act as a mentor for the design team to improve design quality and efficiency
Support design director in assessing team performance
Speaking partner with project engineering and program management
Organize design reviews in collaboration with design project leaders
Position reports to the Design Director
Education Background:
Master or bachelor's degree, Design University or equivalent skills through experience
Experience:
Minimum of 12 years' experience in automotive exterior design
Minimum 5 years' experience in leading design teams
Experience with Chinese OEMs is a plus
Full understanding of complete vehicle development process
Competencies:
Effective time management and analytical skills
English as working language. Chinese is a Plus
Rich communication skills and professional reporting skills
Express a high level of creativity through visual communication skills including: manual sketching, digital sketching, digital rendering, 3D Tape drawing and surface knowledge
Expert skills in Alias Studio, VRed, Photoshop, Powerpoint and other visual medias
Expert knowledge of design quality, themes, proportions and surface execution
Expert knowledge of production engineering, package and geometry
Expert level or storytelling, organization skills and presentation skills both verbally and in graphic form
Exterior Design Manager
Responsibilities:
Lead a team of designers working with design proposals from initial concept work to final production execution for exterior design
Set a work plan and support program timing by delivering appropriate design proposals with speed and efficiency
Provide high quality designs through both 2D and 3D mediums
Collaborate with studio engineering on design solutions that can be brought to production
Organize design reviews in collaboration with design project leaders
Position reports to the Chief Exterior Designer
Education Background:
Master or bachelor's degree, Design University or equivalent skills through experience
Experience:
Minimum of 8 years' experience in automotive exterior design
Experience with Chinese OEMs is a plus· Full understanding of complete vehicle development process
Competencies:
Effective time management and analytical skills
English as working language. Chinese is a Plus
Rich communication skills and professional reporting skills
Express a high level of creativity through visual communication skills including: manual sketching, digital sketching, digital rendering, 3D Tape drawing and surface knowledge
Expert skills in Alias Studio, VRed, Photoshop, Powerpoint and other visual medias
Expert knowledge of design quality, themes, proportions and surface execution
Expert knowledge of production engineering, package and geometry
Expert level or storytelling, organization skills and presentation skills both verbally and in graphic form
Senior Exterior Designer
Responsibilities:
Provide high quality designs through both 2D and 3D mediums
Collaborate with studio engineering on design solutions that can be brought to production
Support design reviews in collaboration with design project leader
Position reports to the Exterior Design Manager
Education Background:
Master or bachelor's degree, Design University or equivalent skills through experience
Experience:
Minimum of 3 years' experience in automotive exterior design
Experience with Chinese OEMs is a plus
Competencies:
Express a high level of creativity through visual communication skills including: manual sketching, digital sketching, digital rendering, 3D Tape drawing and surface knowledge
Professional level of skills in Alias Studio, VRed, Photoshop, Powerpoint and other visual medias
English as working language. Chinese is a Plus
Strong aesthetic sensibility
Excellent creative capability
Expert knowledge of design quality, themes, proportions and surface execution
Senior Interior Designer
Responsibilities:
Provide high quality designs through both 2D and 3D mediums
Collaborate with studio engineering on design solutions that can be brought to production
Support design reviews in collaboration with design project leader
Position reports to the Interior Design Manager
Education Background:
Master or bachelor's degree, Design University or equivalent skills through experience
Experience:
Minimum of 3 years' experience in automotive interior design
Experience with Chinese OEMs is a plus
Competencies:
Express a high level of creativity through visual communication skills including: manual sketching, digital sketching, digital rendering, 3D Tape drawing and surface knowledge
Professional level of skills in Alias Studio, VRed, Photoshop, Powerpoint and other visual medias
English as working language. Chinese is a Plus
Strong aesthetic sensibility
Excellent creative capability
Expert knowledge of design quality, themes, proportions and surface execution
Lighting Designer Expert
Responsibilities:
Lead a team of designers working with design proposals from initial concept work to final production execution for exterior & interior lighting design
Provide high quality designs through both 2D and 3D mediums
Support Digital modelers with clear visual and verbal direction in the creation of digital models, physical models and CG renderings
Work on a broad range of advanced design and production programs
Present and communicate design proposals using multiple media including PPT, VRED, etc.
Collaborate with studio engineering on design solutions that can be brought to production
Position reports to the Design Director
Education Background:
Master or bachelor's degree, Design University or equivalent skills through experience
Experience:
More than 10 years' experience in the field of automotive lighting design
Minimum 3 years' experience in leading design teams
Production & concept lighting experience
Experience with Chinese OEMs is a plus
Competencies:
Have deep understanding of Automotive Lighting including concept and production
Express a high level of creativity through visual communication skills including: manual sketching, digital sketching, digital rendering, 3D Tape drawing and surface knowledge
Expert skills in Alias Automotive Studio, VRed, VR, Photoshop, PPT and other visual medias
Ability to work well autonomously and within a team in a fast-paced and deadline-oriented environment
Ability to develop and maintain collaborative relationships with peers and colleagues across the organization, as well as internal teams
Expert knowledge of design quality, themes, proportions and surface execution
Expert level or storytelling, organization skills and presentation skills both verbally and in graphic form
Periodic travel may be required, including the potential for international travel for full time employees
English as working language. Chinese is a Plus
Advance Designer
Responsibilities:
Provide high quality exterior/interior designs through both 2D and 3D mediums for advance project
Provide creative design
Support design reviews in collaboration with design project leader
Position reports to the Advance Design Manager
Education Background:
Master or bachelor's degree, Design University or equivalent skills through experience
Experience:
Minimum of 3 years' experience in automotive exterior/ interior design
Experience in advance project is a plus
Experience with Chinese OEMs is a plus
Competencies:
Express a high level of creativity through visual communication skills including: manual sketching, digital sketching, digital rendering, 3D Tape drawing and surface knowledge
Professional level of skills in Alias Studio, VRed, Photoshop, Powerpoint and other visual medias
English as working language. Chinese is a Plus
Strong aesthetic sensibility
Excellent creative capability
Expert knowledge of design quality, themes, proportions and surface execution