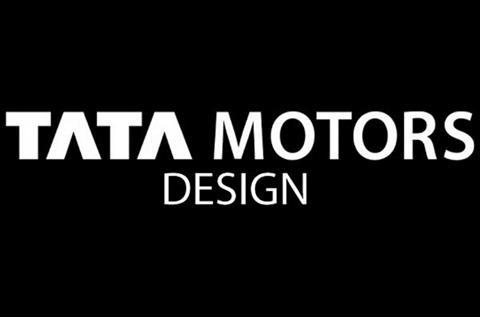 Tata Motors Design, comprising three global design centres including state of the art studio at the NAIC at the University of Warwick (UK), Pune (India) and Turin (Italy), is pivotal in the creation and delivery of the future of Tata Motors passenger and commercial vehicles. With the recent success of the Nexon, Altroz and Tiago, it is strengthening its global team with highly creative and driven design professionals to shape the future of Indian motoring.
Global Design Strategist (Permanent) – UK or India
Ref 58408
Based in either the UK or Indian studio, this is a strategic position and requires global automotive design perspective and experience, bringing together an overview of trends that influence and shape the design of our products. The successful candidate will have experience of and will be responsible for:
Planning & Process
Ownership of planning & processes including design process, competitive benchmarking, vendor development & implementing technologies alongside leveraging competencies, synergies in outputs and alignment of design with business & market requirements.
Reporting project status & research results to VP Design regularly.
Design DNA
Continuously evolution of the design DNA
Communicate the design vision, defining the design direction of brand message
Own the communication strategy through Concept/Show Car roll-out aligned with production launches
Trends & Innovation
Study new ideas, emerging technologies, societal trends and customer behaviours to identify those with potential for brand and company's products
Create regular trend, show & technology reports (automotive and non-automotive).
Product Portfolio
Study new concepts and identify market opportunities, such as new body-styles, market niches and future points of differentiation
Visualise strategic roadmaps and portfolio plans for strategic planning
Formulate consistent and comprehensive component and feature commonality strategies & synergies
Develop consistent material & properties for market research
Vehicle Architecture
Investigate & visualize wide variety of scenarios such as investment landscapes, product platforms, vehicle proportions, occupant packages, technologies & potential design direction
Influence platform strategy & vehicle architecture such as proportions & occupant package
Provide properties to allow Senior Leadership to make strategic decisions of the future product trajectory.
Design Briefs
Ownership of design briefs including consolidating inputs (internal & external), set objectives, scope & bandwidth and frame boundaries with room for creative expression yet not dictate outcome.
Tracking & progress review.
Own narrative for launch & promotional material
Design Studio Strategy
Review the capabilities of the 3 studios & plan short- and long-term strategies
Advise on resource planning, on succession planning and design resourcing
Head of Interiors Europe (Permanent) – UK
Ref 58410
Based in the UK studio, the Head of Interiors will lead interior design and coordinate with the Italian studio to ensure delivery and facilitate implementation of Design's vision and other strategies. You must be flexible to travel and be able to engender a culture of teamwork across the locations. We want to deliver world-class design and so the successful candidate will:
Plan, establish and roll out presentation standards
Prepare design guidelines and support studio activities
Monitor progress and assess preliminary implications before any reviews with decision makers
Managing teams training and appraisals, mentor to improve skills and at times be proxy to HOD Europe
Work cross-functionally inside or outside Design, foster creativity and design thinking to elevate the teams' cohesion and spirit and be a fun proactive leader
To qualify for this role, we are looking for candidates with:
Degree in Industrial Design, Automotive design or similar
Significant experience in automotive interiors with proven record of both production and concept realisations is expected, ideally with global exposure
Excellent 2D and 3D design abilities, mental agility and strategic thinking
Familiar with global automotive design development process, and proficient in the usage of mainstream design tools. Exposure to HMI development would be appreciated
Excellent communication skills and the ability to relay the direction to the team
Lead CMF Designer (Permanent or Contract) – UK
Ref: 58411
Based in UK studio, the Lead CMF Designer will be an important member of the creative team responsible for designing future Tata vehicles. Working across multiple projects including both concept and production, the successful candidate will contribute to the development and improvement of our world-class UK design operations.
To qualify for this role, we are looking for candidates with:
Degree in Design or similar
Work or internship experience in design or fashion as well as experience at an automotive company
Understanding of the car design process and the production process for colour and materials
Digital skills like visualization programs, video editing and MS Office
Strong interest in fashion and interior design
Team spirit and excellent communication skills
Good analytical skills and independent style of work
Intercultural skills & willingness to travel.
Visualization / Storyteller (Permanent or Contract) – UK
Ref 58412
The visualization / storyteller will be responsible for developing storyboards from discussions with the creative design management team, creating rapid test visuals to demonstrate storyboard concepts, developing motion design visuals to ultimately produce high quality video content to support decision making in senior management review forums.
Strong collaboration with projects stakeholders and understanding of company's design strategy will be needed to find simple, efficient solutions to complex problems. The successful candidate will take ownership of the whole visual content from conception to final products for motors shows as well as visualisation marketing content for launch events.
The successful candidate will have experience of:
Rendering: VRED, UE4, Blender
Motion Design animation
Modelling capabilities: Alias, MAYA, Blender
Storytelling / Movie making: Adobe Premier and After Effects.
How to apply
Tata Design works with Jonathan Lee Recruitment for all available roles. To apply, send your CV and your portfolio (where relevant), along with an introduction email to Jonathan Lee at design@jonlee.co.uk. Please include the reference number for the position in the subject line of your email application.