China, USA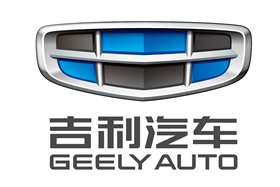 Geely Design Global
Founded in 1986, Geely has grown from a local Chinese company to a multi-cultural global organization with automotive brands such as Geely, Volvo, Lynk & Co, Polestar, Proton, Lotus, London Electric Vehicles, and Long-range New Energy Business Vehicles.
Geely Design currently has about 700 employees and continues to increase, it has well-equipped design centers in Shanghai, Gothenburg, Barcelona and California, and under construction design studios in other regions. These design centers have world-class design creative teams equipped with the most advanced tools needed for design and development, creating a unique design language for each Geely brand model. At the same time, with the creation of design centers around the world, Geely Design has attracted design talent from senior professionals to university graduates from all over the world.
Geely Design China - Shanghai
Shanghai is the beating heart for the Geely range where we are tapping into China's 5,000 years of the visual arts to give our products a unique flavor in their detailing. Our team has established a studio and built a coherent brand identity at the same time as launching multiple products.
China has a rich and diverse culture to be inspired by as Geely Auto develops as a proud Chinese brand. With over 30 ongoing projects our Geely Design China studio has grown to over 300 people.
Interior/Exterior Design Manager
Location: Shanghai, China
Responsibilities and tasks
Responsible for managing the development of several projects on a specific platform
Develop and present high quality design proposals to support concept and production projects
Review and present design proposals to design team
Follow Geely Design China design workflows and New Product Development System
Communicate and collaborate with other departments to solve design and engineering issues
Manage and develop the design team
Keep up with the latest market developments and design trends
Skills and Qualifications
Bachelor or above in design related degree
6+ years experience in car design field
Relevant transportation design or industrial design experience and full understanding of complete vehicle development process
Solid experience in 3D physical and digital design development (Alias Automotive / Speedform)
Strong skill in 2D visual communication (Hand sketch / Photoshop / Sketchbook)
Effective communication, negotiation and presentation skills
Interaction Expert Designer
Location: Shanghai, China
Responsibilities and tasks
Develop visual effects, animation and other visual elements
Develop diversified personalized UI design themes
Responsible for formulating corresponding design standards; Set up the design of font, icon, animation and other general components to support the output of mass production team
Responsible for updating, releasing and controlling design standards according to functional definition requirements
Pay close attention to the industrial trends and development trends in various fields such as human-computer interaction, visual communication and animation dynamic effect
Skill and Qualification Requirements
Bachelor degree or above
More than four year experience in interaction design
Rich functional experience in visual communication, computer animation, video games and other industries
Experienced in using new projects to develop new design languages and explore new visual images
Software competence: Photoshop, Sketch, AI, After Effects, Kanzi
Effective communication, negotiation and presentation skills
Significant functional experience in Graphic Design, CG Animation or Game area
Experienced in New Project Development New Design language and Visual Style
Exterior Designer
Location: California, US
Responsibilities and tasks
Ability to provide creative and high-quality design proposals, present proposals for design reviews
Work on several projects simultaneously
Meet tight deadlines in an efficient and professional manner
Work in a team environment and help to keep it fun and collaborative
To ensure the best communication with teams in the Sweden, China, the U.K., Spain and Malaysia, the candidate must be fully proficient in English
Ability to create beautiful and descriptive drawings that push boundaries on design
Skill and Qualification Requirements
3+ years of experience in either production or advanced OEM.
Bachelor or above of design related degree
Strong ability in 2D visual communication (Hand Sketch / Photoshop / Sketchbook)
Effective communication, negotiation and presentation skills
Relevant transportation design or industry design and full understanding of complete vehicle development process
Moderate to high level of proficiency in Autodesk Alias/ VRED
Self-starter with the ability to work with little supervision
Willing to be able to travel to different countries depending on project needs
Digital Modeler
Location: California, US
Responsibilities and tasks
Create automotive surfacing for concept and production vehicles
Use Autodesk Alias to create interior/exterior models quickly with design and engineering input
Meet tight deadlines in an efficient and professional manner
Work in a team environment and help to keep it fun and collaborative
Communication with design teams in the U.K., Spain, Sweden, and China
Ability to create beautiful and descriptive renderings is a plus
Skills and Qualifications
2+ years experience at either production or advanced OEM
High proficiency with Autodesk Alias to create automotive surfacing (Class A not required but preferred)
High school diploma (College Transportation Design Degree preferred)
Skilled at capturing design intent while recognizing criteria and project limitations
Ability to create hard parts for rapid prototyping
Experience with providing data to a 5-axis mill is preferred
Proficiency in VRED
VR and poly (Maya) modeling are added pluses
How to apply
Contact: Coco Li
Email address:talents@geely.com
Telephone: +86 21 51557700-691356