Guangzhou, China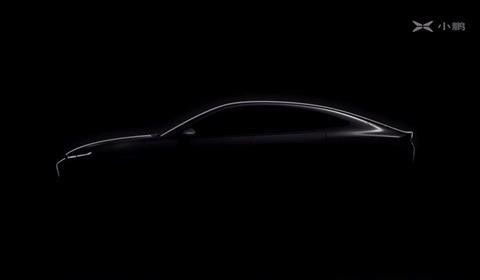 XPENG is a start-up company founded by Xiaopeng He, former president of Alibaba Mobile Business Group. 4 years since its establishment, the company has received investment amounting to RMB 10 billion from internet companies and capital markets such as Alibaba, Foxconn, IDG Capital and Ucar Inc. (China's largest car rental platform, which is invested by Hertz). It is estimated that the investment will exceed RMB 20 billion in 2019. XPENG currently has around 3,000 employees and is expected to reach 8,000 by the end of this year.
The first production car model G3 was released on 12th Dec 2018, 1,573 units of the G3 were snapped up within 24 hours of its debut, and there are now more than 10,000 orders. We will unveil at Auto Shanghai 2019 our new high-performance coupe, and we will introduce new cars every year.
XPENG Design Center is headquartered in Guangzhou (2-hour drive from Hong Kong). Now there are 50 designers in our design team and we are planning to hire 20 more in 2019. As a young vehicle brand, we hope that we are able to create new possibilities with the brand positioning focusing on "energy, technology and smart".
We respect designers and their freedom in design is guaranteed. The company has plans for development for several new platform models in the future, with more projects and opportunities. Designers who have passion, courage to embrace challenges and changes are always welcome to join us to create different vehicle brands.
Positions available:
Senior/Junior Interior/Exterior Designers
Job Description:
Understand the role of product managers and customer needs, user experience research and development
Involved in the whole design process from sketching to A class surfacing
Apply strong industrial design engineering knowledge to mass production development of new models
Qualifications:
Apply a deep understanding of user's needs in different scenarios to improve user experience
4+ years automotive design experience having worked on one or more complete production projects
Professional level design sketching and rendering skills
Strong communication skills to enable cooperation with clay modelers, CAS modelers or other departments
Ability to use ALIAS to turn design ideas into 3D images
Fluent in English with knowledge of automotive technical terms
CMF Senior Designer
Job Description:
Analyze color and material design trends for interior and exterior finish and apply to design projects
Participate in design of color and materials for interior and exterior finish of whole vehicle components
Solve general technical problems encountered during development of whole vehicle colors and materials
Responsible for communication with suppliers during development of color and materials
Involved in setting up color and material design guidelines
Qualifications:
Bachelor degree or above, in industrial design or motor-related major preferred
5+ years of related work experience preferred
Familiar with CMF design and development process of whole vehicle components
Familiar with production process constraints related to color and materials, balance design priorities with these constraints
Keen sense of color and excellent knowledge of future trends
Good team management skills and ability to work with other departments to achieve project goals
Fluent English preferred
Chief CMF Designer
Job Description:
Lead team to research, develop and explore brand design direction and define brand design concepts
Take the lead in evaluation of production projects at each stage
Responsible for professional development of the team
Qualifications:
10+ years of CMF design experience at automotive OEMs and 4+ years of team management experience
Highly innovative approach to color, material and finish projects
Familiar with development procedures and principles for all kinds of material craft
Familiar with CMF development procedures for concept and production cars
Good communication skills and teamwork skills
Interested candidates please apply with a detailed CV in Word format, and an up-to-date design portfolio in PPT or PDF (less than 10 MB) by email to zhaol@xiaopeng.com; liuli@xiaopeng.com.
Please visit our official website xiaopeng.com or our LinkedIn https://www.linkedin.com/jobs/view/610483802/ for more information.