Automotive Outrun – The Future of Car HMI summit on 26 April hosted by the global software company Qt will explore future trends in automotive HMI with experts from TomTom, Stellantis, and more via a half day-long programme of keynote speakers and panel discussion
The successful design and implementation of Human Machine Interfaces are one of the biggest challenges facing car brands. Nevertheless, creating a seamless, intuitive HMI design presents a tremendous opportunity to forge a strong connection between brand and customer – everything from a coherent graphic design to access to an array of digital services and software updates.
Automotive Outrun – The Future of Car HMI summit on 26 April hosted the global software company Qt will explore all these themes and more via a half day-long programme of keynote speakers and panel discussions. You can view the whole programme here.
Highlights from the event include a keynote from Peter Rössger, founder of beyond HMI///// who will discuss the future trends of automotive technology, a panel discussion with experts from TomTom, Stellantis, MBition and Robert Bosch concerning how to turn the dominant trends into reality and the challenges facing designers.
You can register for the event here.
Car Design News caught up with Åsa Forsell who is senior product manager, automotive at Qt for her thoughts on the HMI debate.
Car Design News: What is the current state of HMI design in the car market? Where are the opportunities?
Åsa Forsell: HMI design is becoming a lot more experimental and playful. 3D is making a significant impact on the way we craft user experiences, and it is less about pure function and more about the overall driving experience. There is a lot of emphasis on feelings and moods. Before OEMs talked about driving modes, now the conversation is shifting toward "driving moods." This means extending the HMI style with the car interior, making them one unified experience. The HMI is no longer a separate entity, but a key part of the vehicle design.
There is also a clear trend for giving the interfaces a life. Just like in video games, the user can immerse themselves into a new world, emphasised by strong and visually appealing scenes that convey certain moods, like calmness or excitement.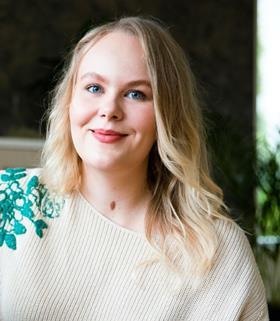 CDN: Are you seeing different approaches in different markets?
AF: The US car manufacturers are going big on 3D environments and visual effects while Chinese OEMs are including friendly virtual assistants and combining 3D maps with ADAS scenes to accurately represent safety information like pedestrians crossing the street.
CDN: What are today's customers expecting from an HMI experience and how can Qt help car brands deliver them?
AF: Consumers expect their cars to fit into their digital lives, they want the services they use outside of the car to be available in the car as well. A good example of this is several prominent OEMs announcing the integration of Amazon Alexa into their HMIs. Consumers also expect software updates that provide new features and security improvements, just like they get for their mobile devices and computers.
One important thing is personalization; the car should get to know its owner and adapt to their needs and driving styles. Shared cars are also becoming more common in urban areas. Despite being a shared vehicle consumers expect the car to feel like it is their own. AI-powered personalisation is a huge factor in making this happen.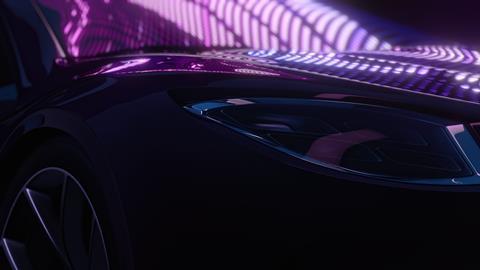 CDN: How can Qt help designers create a brand-specific HMI?
AF: Qt provides separate tools for designers (Qt Design Studio) and developers (Qt Creator), allowing them to concentrate on what they do best. All our tools are compatible with each other, so the handoff from designer to technical artist to developer to QA test engineer is seamless. We have also decoupled UI from the backend logic, this means that designers and developers can work in parallel without interfering with each other's work. This also means that you can make significant changes to the design without impacting the backend logic, making design iterations easier, faster, and cheaper.
Qt Design Studio allows UI designers and Technical Artists to create UI experiences with visual tools without coding. It provides strong tooling both for 2D and 3D content, allowing you to create immersive experiences with state-of-the-art graphics. Qt and all its tools are cross-platform, meaning that you can run the same UI on any device and operating system. This makes the development and scaling of the systems fast and easy.
HMI design is an iterative process, so often the biggest mistake you can make is to ignore previous mistakes and not learn from them
CDN: What is the most important element in creating a strong HMI experience?
AF: Understanding your users and what they want out of the driving experience. You need to do the research and spend time talking to your customers before you can even begin the HMI design process.
Automotive HMI needs to be clutter-free as you cannot afford to distract the driver. This means that the UI of the future needs to be context-sensitive and display information and features that are suitable for the situation at hand (show more info when a car is parked, limit distractions when driving fast or in traffic, etc…)
Consumers are used to receiving regular updates and new features to their PCs and mobile devices through software updates, and they expect the same from their cars. This means that the HMIs need to be built in a modular fashion that allows adding new features down the line through over-the-air updates. The HMI also needs to be easy to use and intuitive. The driver should not have to read a user manual before interacting with the car UI.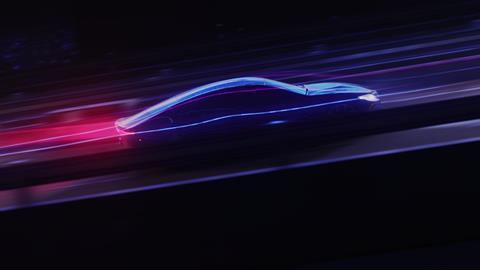 CDN: And what are the pitfalls to avoid?
AF: HMI design is an iterative process, so often the biggest mistake you can make is to ignore previous mistakes and not learn from them.
There seems to be a huge trend to remove physical controls and replace them with touch screens. However, not everything can be comfortably controlled from touch screens without distracting the driver. Trying to reinvent the wheel when there is already an established and well-working approach see Jakob's law of UX.
CDN: In design terms, much of the debate has centered around the use of screens – have we reached peak screen do you think?
AF: There are multiple schools of thought here. Some OEMs are still adding screens by introducing additional domains like rear-seat entertainment and switching side and rear-view mirrors with displays showing a video stream of the vehicle's surroundings, eliminating blind spots.
At the same time, there is a big trend in China to consolidate all the UI functions into one wide display that combined cluster, infotainment, and HVAC controls. We do not think there is one correct answer to this, and OEMs need to make design decisions based on their target audience's needs and requirements.