You've created a great portfolio, now the big interview awaits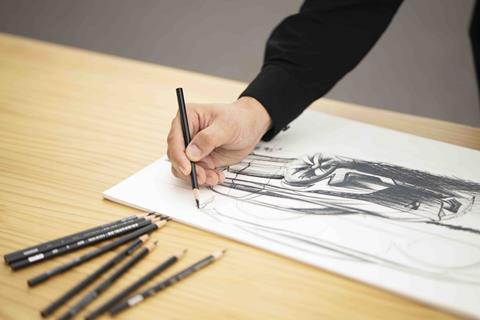 From the other side of the interview room, hiring a new candidate sounds like a simple process – you select the best from the applications that are submitted, invite them for an interview and then select the most-appropriate person to fill the role.
If only it were that simple. Hiring someone is a bit like a marriage: there must be a mutual appreciation based on certain qualities, both parties will be legally bound by a contract, and a fair portion of whether the relationship will be a success is down to good fortune.
So how can you prepare yourself to make that decision easier for a prospective employer? And how do you convince the interview panel that you're the right candidate for the job? Your portfolio has got you 50 percent of the way, now it's up to you to seal to deal.
The interview
When it's time for the big day and you're called in to start your interview, as with everything in this process, it helps to be prepared. As we explained in the previous portfolio article, there are a lots of things you can do to ensure that you and your work are at their best before you show them to anyone thinking of giving you a job. For your interview, the process is exactly the same.
Although the interview is an unfamiliar and often stressful environment, it's important to be yourself. This is the best way to make sure you stand apart from the other candidates, gives you the best chance of delivering a great portfolio presentation and ensures that you know whether you'd be happy working at a particular place. However, at the same time you must take care to be measured and professional to make sure you create the right atmosphere in the meeting room.
When you enter the meeting room you get your first chance to make an impression. Try to be expressive – designers like to see enthusiastic people that look alive and ready to go – but also remember to stay calm and professional, greeting people politely and responding to their instructions as to where to sit and so on.
The art of communication
A large part of communication happens through how you move your body. Try to do this naturally when you are speaking and when you present your portfolio. The formal conditions of an interview can make you freeze up, or perhaps make overblown gestures. A good way to work out how to appear to others is to practice presenting your projects at home and film yourself using your phone. That way you will be able to see what works and what doesn't, and adjust things accordingly when you present for real.
The same goes with your voice, too, in striking the right balance between too quiet and too loud. Verbal communication is key to performing well in your interview. Take your lead from the people interviewing you, let them ask their questions and answer them carefully and concisely. They don't want to know you life story every time you give an answer, so be careful not to over-explain things. If you have questions of your own, that's great. But make sure you pick the right moment to ask them – this will show that you're engaged with the conversation and that you understand how to talk to people of a level you never met before.
Dress code is important. Sometime ago it was essential, but today it is a little less so among designers. However, it's likely that a member of the HR department will also be present at your interview, and they aren't generally a designer – they will be there to study more general things like how you present yourself, how articulate you are and whether you fit with way the company is run. Dressing well is a good start to making sure the HR person is on your side.
With all these things considered, you're ready to take on the interview panel and get your first job as a professional designer. We wish you all the best!
Luciano Bove
Born in Nocera Inferiore, Italy in 1963, Bove start his car design adventure at Art Center College of Design, Pasadena, aged 19, graduating in 1989.

His career started at Fiat in Turin, Italy, where he stayed for 12 years. Here he designed and managed the Fiat Seicento programme from 1995–98.

In January 2000 he moved to Renault as senior design manager. He still works there today as R&D design manager responsible for new technology design projects. These include the Kangoo II and Renault Twizy EV for which he won the Red Dot Design Award in 2012.

During his designer career he has taught many students at Art Center Europe in Vevey, Switzerland, as well as IAAD and IED Turin.

In 2006 he founded Car Design Education Tips – a blog dedicated to car design for passionate design students.
How to be a car designer Part 1: Turning passion into a profession
1

2

3

4

5

Currently reading

How to be a car designer Pt5: The (job) interview

6

7