Students entering Magna's design competition will have their work judged by a world-class panel boasting production car, motorcycle, custom car and feature-film design expertise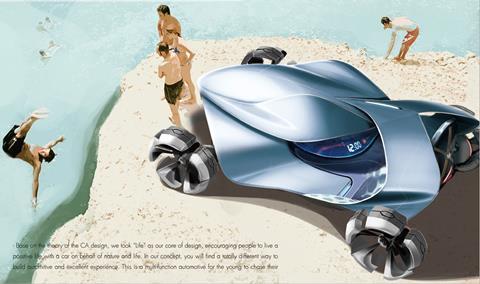 Students based in Europe and North America are now eligible to enter the Magna Global Bold Perspective Award, a major new transportation design competition staged in collaboration with CDN. Entrants are asked to submit designs for a mobility concept suitable for use in 20 to 30 years' time.
In our previous article introducing the awards, Larry Erickson, global director of Magna's Exteriors Design Group, outlined the skills and qualities the jury hope to find among the entries. Magna has assembled a panel of experts who will examine submitted work from a wide variety of perspectives before selecting not only individual regional winners but also an overall global champion.
Joining Larry Erickson on the judging panel are:
· Chip Foose, founder of Foose Design
· Brad Richards, vice president of styling and design at Harley-Davidson Motor Company
· Jay Shuster, production designer at Pixar Animation Studios
· Freeman Thomas, founder of Freeman Thomas Design
Chairing the panel, Magna's Erickson can draw on 30 years of experience in production car design. A graduate of Art Center College of Design, Erickson began his career at General Motors as an exterior and interior designer, then joined Ford Motor Company in 1999 as a chief designer in Europe and North America. Among many other Fords, he oversaw the widely admired 2005 Mustang.
In other roles, Erickson chaired the Transportation Department at the College for Creative Studies (CCS) and also served as design director at Rivian Automotive, before joining Magna Exteriors in 2017. He is also a celebrated designer of custom cars and hot rods including 'Cadzzilla', a custom Cadillac designed for ZZ Top's Billy Gibbons.
Chip Foose is another Art Center graduate and co-founder of Foose Design, an automotive and product design company that caters for private individuals, film and TV production companies and car manufacturers.
Foose starred in nine seasons of US television series Overhaulin', a reality show focused on car customisation, and is to date the youngest person ever inducted into the Hot Rod Hall of Fame. He has won numerous awards throughout more than three decades of unique automotive design work.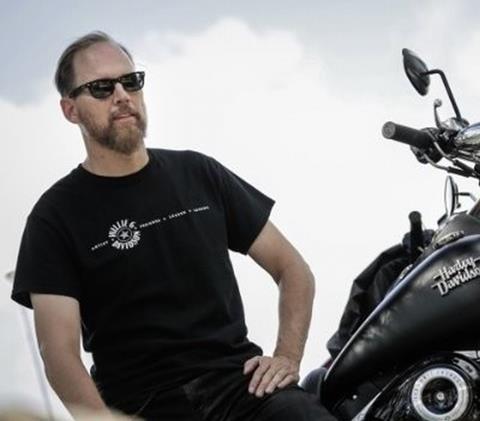 Brad Richards leads design and development of Harley-Davidson motorcycles, from initial concept through to final production. He joined the company in early 2015 after 18 years at Ford Motor Company working in North America, Italy and Germany, most recently overseeing F-Series trucks including the F-150 and Raptor. A graduate of CCS, Richards has also served at the college as a post-graduate industrial design instructor.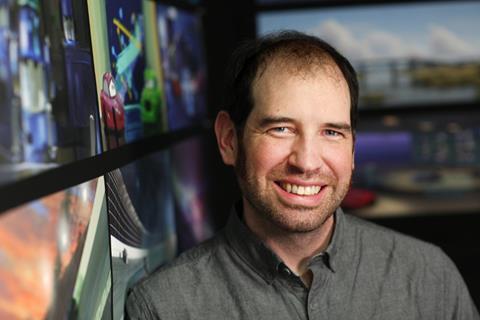 Jay Shuster designed vehicles and settings for the Star Wars prequel trilogy at Lucasfilm before joining Pixar Animation Studios in September 2002. His character and concept designs appear in the Golden Globe-winning movie Cars and Golden Globe-nominated Cars 2, and the Academy Award-winning feature WALL-E, among others. Shuster graduated from the Industrial Design programme at CCS.
Freeman Thomas recently retired from Ford Motor Company where he was global advanced design director, responsible for Ford's Advanced Design Studios in London, Dearborn, Irvine, and Shanghai. An Art Center graduate, Thomas began his career at Porsche, where he worked on the 959 programme. Moving to Audi and Volkswagen he served as chief designer, co-creating the Concept 1/New Beetle and original Audi TT.
Joining DaimlerChrysler as vice president of advanced design strategy and vehicle architecture, he oversaw concept work that led to the iconic Chrysler 300 sedan. Since founding his own consultancy in 2018, he has designed the carbon-tub RUF CTR and SCR supercars.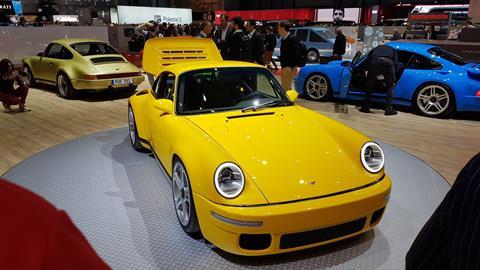 "We wanted the judging team to represent not only a passion for great vehicle design but also the diversity in the relationship between people and vehicles," says Erickson of the judging team. "Freeman is very much from an OEM background with an enthusiast's commitment to great design. Brad leads Harley Davidson Design. Harley Davidson is much more than just a brand – it's a way of life, and that perspective is part of every design. Chip has taken the design of personalised vehicles to a new, state-of-the-art level, helping people literally build what they dream of. And Jay has this wonderful connection with automobiles – literally the car as a character – that appeals to all ages. All of the judges know first-hand what great design can achieve, not only for the people who build vehicles but also for end customers."
Erickson adds that he expects the competition judging will lead to some lively debate among the panel. "These guys will not shy away from letting loose," he says. We wanted experienced people, but we really wanted individuals who could look at entries and really see what's possible. For designers, especially when you're looking ahead, you've got to assess viability in many different ways, from technological trends to human behaviour and people's desire to express themselves."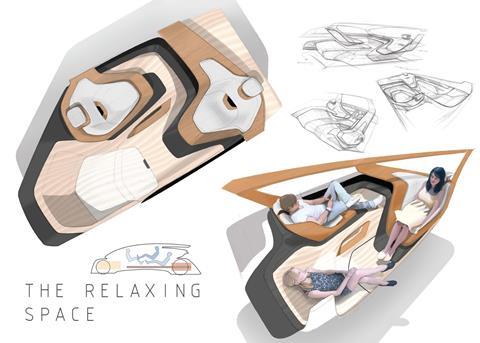 The varied backgrounds of the panel will also help to eradicate any unconscious bias that judges might bring to the table, Erickson says, though he doubts that any preference for familiar things is likely to be a hurdle. "We're not looking for entries that reflect what we do already," he says. "It's more accurate to say we're looking for the things that are next; that we should do. So we are all very curious about where this will lead."
Erickson also pledges that every entry will receive full and frank scrutiny, and will make progress on the quality of its design thinking. "We very much want students to know that their efforts will be considered – and considered beyond the glossy representation of the idea. While efforts to make a glossy representation will be appreciated, we know that some of the best ideas have an element of creativity in them that isn't conventional, and doesn't have to conform to the norm. Great designers often find new ways to use familiar tools, to communicate really provocative and compelling ideas."
As Erickson sums up: "A contest is only as good as the entries it receives."
Students can enter the Magna Global Bold Perspective Award via the competition website. The closing date for entrants in Europe and North America is 30th May 2019.