Renault's Francois Farion talks EV, recycled materials and what lessons other industries can teach the automotive world
2019 was a year of transition, with carmakers finally embracing the electric vehicle. Production EVs from very big companies like Ford and sportscar companies like Porsche, showed the industry is moving into a new era, which is interesting, because it's been a long time coming. There were sort of retro exterior designs, like Tesla's Cybertruck, but others that were more modern, pure, geometric and architectural. Within interior car design, screens are now taking over, including the first curved ones in the Porsche Taycan and Cadillac Escalade plus more TFT and bigger OLED screens, whether horizontal or vertical elsewhere. Although the formula is not set, that's good in a way, because people are still searching for what is best.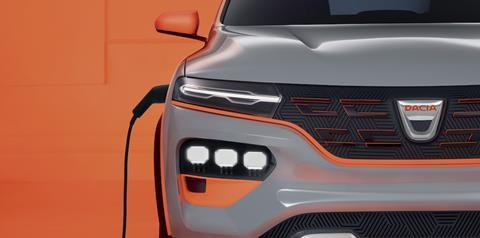 Unlike the phone industry where all phones look alike, at least we have a variety of solutions. Moving to digital displays for many features has completely transformed how we see the instrument panel and the disconnect between the 'soft' areas – seats, doors, things like that – and the technical areas. When it comes to colour and material design, there has been the promise of sustainable materials for awhile but they are now coming quite quickly. Land Rover was one of the first to propose a non-leather interior on the Evoque and Velar. Volvo did the same and we also played our part by releasing the second-generation Renault Zoe EV with, for the first time, 100% recycled fabric from old seatbelts. Because that involved automotive recycling from automotive it was a strong story. We underestimated the interest from our customers and I see this trend going mainstream. Sustainable materials are still too often only an option for top-of-the-range cars, sometimes because these materials are expensive, or perhaps because premium and luxury carmakers consider their customers are more educated and open to them. We don't believe that at all. We think a Dacia customer is as educated and conscious of sustainable issues as a Porsche customer.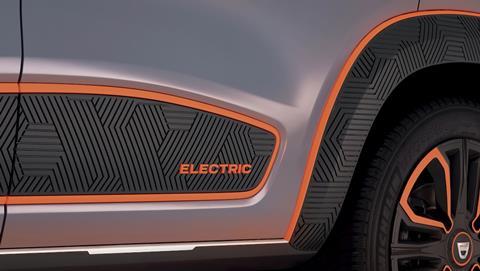 Carmakers will have to have a position on sustainability because customers will hold them accountable. This could end up with some makers telling very small stories to appear 'not guilty'. And it will lead other carmakers and we are one, to take sustainability very seriously and push it even more on all vehicles, not just for one car or category of vehicle. We really want to be eco pioneers, especially in materials, in upcoming projects. This is a big change for our company.
I have to thank our Groupe design EVP Laurens van den Acker for that because it was very courageous to embrace this move. Recycling was something we used to do but did not communicate well. We did it almost only in invisible areas, like under the body or bonnet. Now we're trying to move into more visible areas – like BMW did with its i3 – and with stories that resonate with the customer. The reason why we got such a good response after the Zoe launch is because we went all the way to 100% recycled fabric, not 30% like almost anybody could do.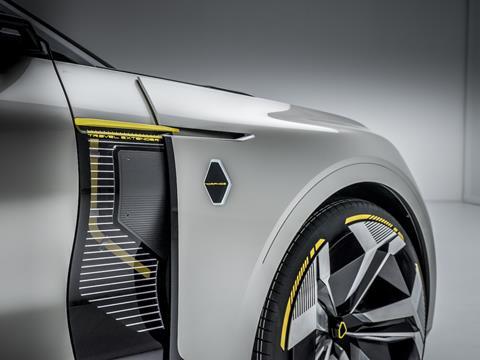 About a fifth of that 100% is recycled from the automotive industry too, so customers can say, 'Okay, they're starting to recycle their own stuff'. That's the beginning of our circular economy. We look at what other industries are doing too, from fashion to toys and partner with companies like L'Oréal to see how they package things smaller and with less impact on the environment. We've looked at each other's sustainability policies to see how we could benefit from each other's discoveries. Of the other material trends, the vegan one is interesting.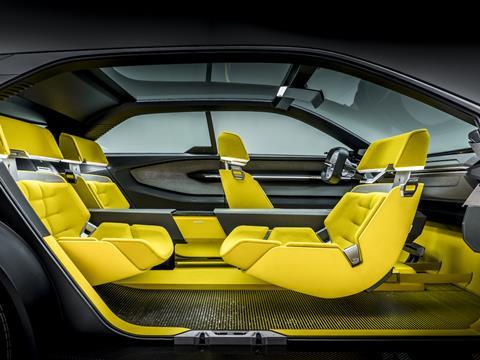 We have been approached by PETA and are reviewing our range to see what could be fully compatible. We have to be careful though, because some approaches are sustainable but not vegan and some are vegan but not sustainable. Another important trend, which has been a little bit on the back burner for awhile, is 'lightweight'. Because we are moving to more HEVs, PHEVs and EVs and these cars are supposed to have the lowest possible CO2 emissions we need to make cars lighter. So we are going to study lightweight materials more. There are details on our recent Morphoz concept that are definitely indications of where we are going in the future. The rubber-backed wood veneer on the centre tunnel which sucks in your smartphone to show it's now linked to the car is one example. It's a physical metaphor for what is happening and that's what interested us in this detail. There seems to be almost a magic in the material that people relate to. Making it flexible allows us to use it on surfaces that maybe we couldn't previously and making it transparent so we can display things through it is also a surprise.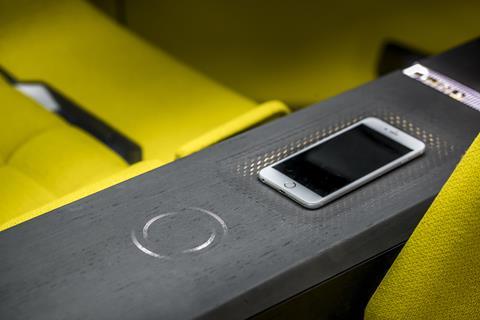 Technology is supposed to be under glass or metal so to have something that appears through wood makes the technology more human and interesting. I've worked in various global regions for various carmakers so I think it's important to have diversity – and not only of origin – because honestly, it doesn't matter if the designer is from the US, England or Italy. What is interesting is the diversity of creativity. It's like a football team, you need strikers and defenders. I'm not necessarily looking for a typical profile, but someone who completes the team. When young students say to me, 'I'm very fond of cars, but everybody tells me it is not the right industry to get into,' I always answer, 'Do you know any industry that is not disrupted right now?' I think the state of transition we are in actually offers a very good perspective for young talents and I believe Renault is very well-suited to this transition, otherwise I wouldn't have left my previous company. And I still think that.
This article first appeared in Car Design Review 7.