How to survive your first few weeks as a professional car designer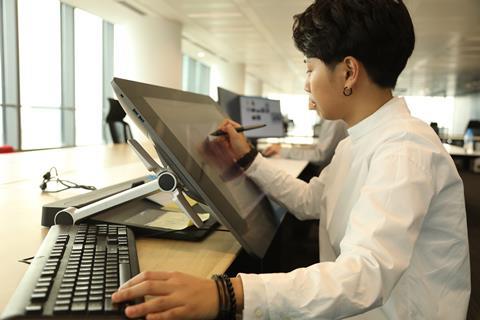 After all the work that you have put in to qualify as a car designer, the first time you set foot in a real design studio as a professional can be very exciting. But before that day can finally happen, there's a contract to negotiate. Yes, you'll be eager to start your new exciting adventure, and set the course for your professional future, but you should remember that ensuring contract terms that are fair for you as well as your employer are essential for maintaining your job satisfaction, particularly once you've settled in.
You've been through the interview process, shown your portfolio, met the design managers and the HR head for the design department. Once these have been completed successfully we come to the million – or at least several thousand – dollar question: 'how much are you asking to come and work for us?'
The art of negotiation
This is a very delicate moment and the intelligent answer is smart negotiation. Done carefully, this will mean that you get a good employment package, and your new employer will be satisfied that you can conduct sensitive negotiations tactfully and maturely.
As we've said throughout these stories, the key is to be professional, keep calm, and think first. The question puts the ball in your court, and that can be quite intimidating, especially as you may not know a realistic figure to start your wage negotiations with.
A key point is do not simply say yes at once, even if you're uncomfortable with this kind of negotiation. You should know that there are two elements to this task that are very important: your potential as a beginner – not just right now but also in the future – and also an economic margin on the quantity of money they can pay you.
As with any negotiation, things are not just black or white. So when they ask how much you are asking for, your answer should be 'how much are you willing to pay me?' This way, you can have some control about what's being offered, as they will give you a figure to work with. For example they will say 100, and you will counter-offer with 150, before probably agreeing to sign for 130. This way you're happy with your salary, and your employer is happy with how you've conducted yourself and how much you have cost them – everybody wins.
There is a big difference between the salary of a young designer, straight out of school, and an experienced one. An experienced designer can ask for a specific salary – 'if you want me you have to pay me this much' – whereas you will only have your portfolio and references from your internships and school to go on, hence why it's best to ask your new employer to come up with a figure to start the salary negotiations.
Your first day
Once you've signed your contract, you can concentrate on what's to come, beginning with the first time you walk into the studio as a professional car designer. You'll meet your manager to discuss what's expected of you, and set up your desk, computer and tools. You'll also meet your new colleagues, get to see what they're working on and realise that you've just entered one of the most complex and fascinating professional environments in the world.
As a beginner you will have to prove two very important qualities: creative talent and engagement. Ask yourself 'can they count on me?' The answer must always be yes. This will mean working hard, being serious and responsible, and being creative.
However, you must be humble when you start too – there's lots to learn, and nobody likes a know it all. It's also worth saying that your new job won't be without its tough times, and it's here that you'll need to remember how to use your talent and your schooling wisely in order to progress.
Remember also that the designers' environment is full of huge egos, and learning how to cope with this, and your own, will be a steep learning curve. Competition between designers is strong, so be prepared for it, but don't let it stop you from helping colleagues if required – chances are you'll learn something in return.
Finally, your boss doesn't want problems, he or she wants solutions, no matter what the issue. If you bring solutions, are willing to learn and have a positive influence on the people you work with, you'll do just fine. Good luck!
Luciano Bove
Born in Nocera Inferiore, Italy in 1963, Bove start his car design adventure at Art Center College of Design, Pasadena, aged 19, graduating in 1989.
His career started at Fiat in Turin, Italy, where he stayed for 12 years. Here he designed and managed the Fiat Seicento programme from 1995–98.
In January 2000 he moved to Renault as senior design manager. He still works there today as R&D design manager responsible for new technology design projects. These include the Kangoo II and Renault Twizy EV for which he won the Red Dot Design Award in 2012.
During his designer career he has taught many students at Art Center Europe in Vevey, Switzerland, as well as IAAD and IED Turin.
In 2006 he founded Car Design Education Tips – a blog dedicated to car design for passionate design students.
How to be a car designer Part 1: Turning passion into a profession
1

2

3

4

5

6

7

Currently reading

How to be a car designer Pt7: Just got hired, the adventure begins…