Despite the throwback name, this Chrysler showpiece could hint at their future design direction…
Chrysler has a large presence at CES this year, with a stand that measures some 6000 square feet. Displayed there are a multitude of new Jeep Hybrid plug-in hybrid models, the FIAT Centoventi concept from last year's Geneva show, and Chrysler's newest concept car, the Airflow Vision Concept.
The Airflow Vision is a four-seat sedan based on the flat Pacifica minivan floor plate.
The roomy interior sits in a crossover-type body, with flared wheel arches that extend all the way around the wheels. Chrysler describes it as "a muscular body that flows into and becomes one with the wheels."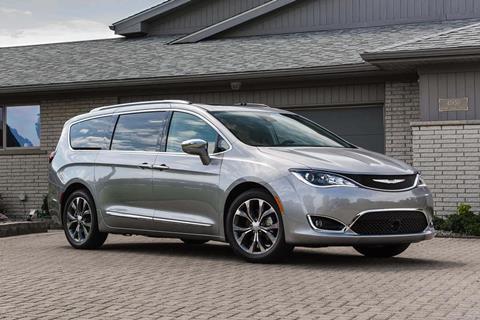 The crossover format, long wheelbase and wide stance, along with the individual design details, hint at future premium products from Chrysler. Likewise, the front mask with its signature Chrysler lighting blade extending across the front suggests a premium DRG that will make it to future products.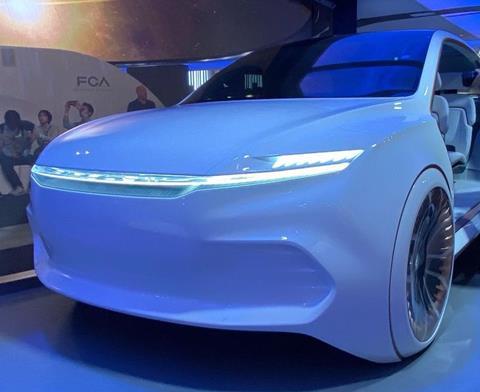 The interior itself is all about luxury and comfort, with pedestal-base seats that are covered in leather and suede. The slim design, along with the pedestal base, increases passenger leg and shoulder room and opens additional opportunities for storage areas for each passenger. Functional and ambient lighting at each seat enhances the sense of a personal mobile environment.
Chrysler is emphasising the UX in this interior with a small screen in front of the driver, a larger screen immediately to the right, and below this another screen at the centre console. Each can be customised in terms of content, menus, etc. The front passenger also gets a personal screen.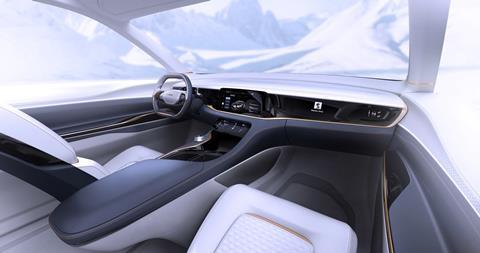 Chrysler claims the user experience is "built on the principles of depth, hierarchy, consistency and legibility, the user will be able to see and experience the interface in a way that is safe, easy to use and understand." All this applies to front and rear passengers, who have their own screens that can work in concert with driver's preferences or be programmed to individual preferences.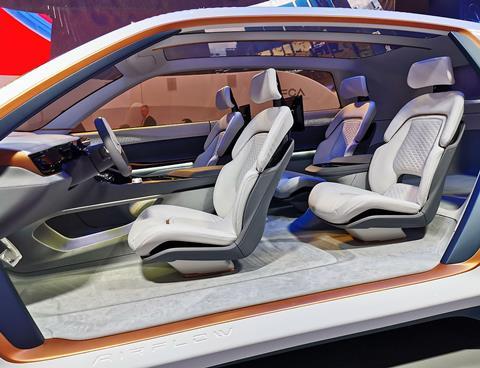 About the name: The Airflow was a radical sedan and coupé sold by Chrysler, and its DeSoto division, from 1934 to 1937. Its curvilinear styling, integrated headlights, revolutionary packaging and construction, was way ahead of its time. It was not a success in the marketplace, but the car was enormously influential, and by the end of the decade many of its innovative features found their way into competitors' products.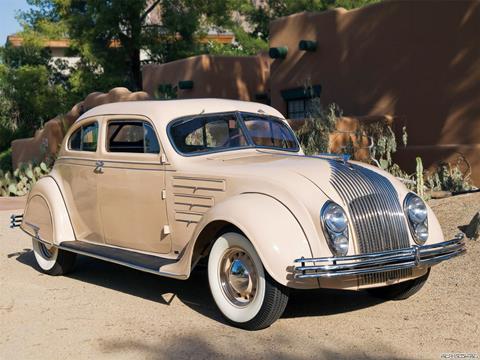 To the Chrysler purist, invoking the Airflow name brings with it a certain responsibility to honour the original – at least in spirit. Streamline Moderne design is not required, but a revolutionary approach to design language, technology, drivetrain, or packaging seems a prerequisite. After all, these were all present in the original, and its influence was felt throughout the industry for years.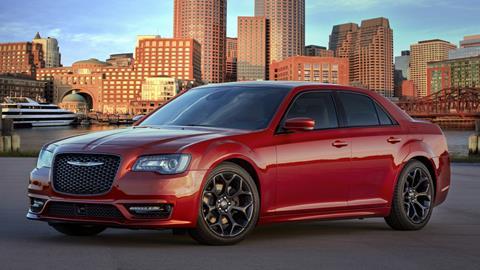 All that said, this proposal looks like a very promising concept for a replacement for the strong selling, but aging Chrysler 300. That sedan (available in Europe as a Lancia Thema for a while), has been Chrysler's standard bearer for Big American Luxury for fifteen years. It has been a real presence in the American automotive landscape.
But with a new decade, and a new corporate structure (Read: PSA takeover), it is time to rethink the sedan for a new decade. A new crossover format, and new interior and vehicle interface, combine with an advanced PHEV powertrain could bring the 300 forwards into a new era.
What we see here seems very promising indeed. But it's not a revolution… it's not an Airflow.