A first look at the new flagship sedan for Hyundai's luxury brand
The new Genesis G80 has been unveiled online. The design team has lowered the body and increased the width of the cabin, providing the model with a distinct look inside and out.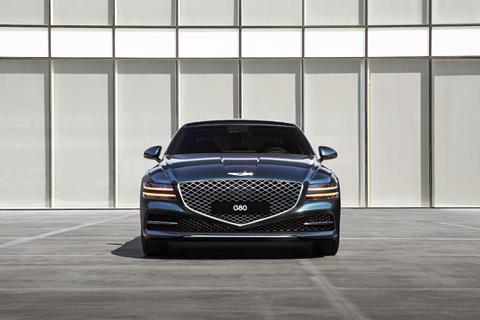 "The all-new G80 is the centerpiece of our lineup perfectly weighing athletic and elegant characteristics," comments SangYup Lee, senior vice president and head of Global Genesis Design. "This represents the clearest interpretation yet of the Genesis brand identity. Our goal is to offer unique, design-inspired experiences for our customers."
So what are the main design details of the new Genesis G80? The front of the G80 is dominated by an enormous large crest grille, which almost invades both the bonnet and bottom bumper. It is flanked by two light strips on each side, which extend past the front two wheels and are also present at the rear. These are part of the new "quad lamp" design that Genesis will likely run with for all its new launches.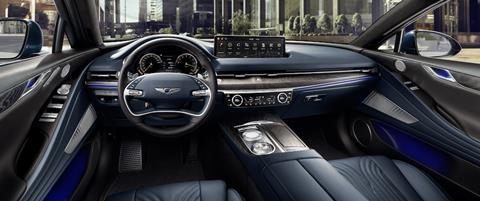 The interior design is based on the "beauty of white space" concept, which according Lee, is inspired by traditional Korean architecture. His team focused on optimising the layout of controls and the use of luxurious materials. The A-pillar thickness has been reduced to enlarge the drivers' field of vision and to create a sense of openness.
With other Genesis models swaying to a more atheletic or luxuriousness characteristic, Lee explains that the aim was to achieve a "perfect balance in between" with the new G80. We look forward to getting our hands on it for a driven report.
CDN spoke to SangYup Lee about his thoughts on vehicle design last year.