Abarth & C., S.p.A. the legendary race car builder began its existence rising from the ruins of Cisiatlia, where the engineer Carlo Abarth had served as sporting director for the racing team.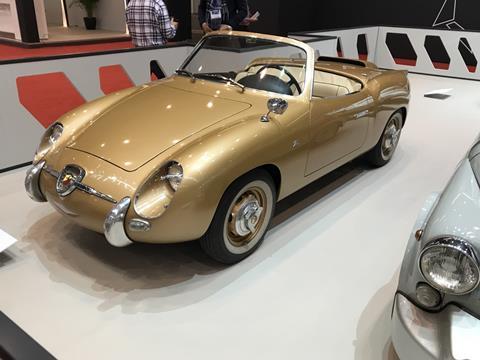 His departure from the troubled Cisitalia was not a pleasant one, and his severance was a few partially-built Cisitalia cars and a bin of parts. After the cars were completed and the parts inventory exhausted, Abarth went looking for a new opportunity.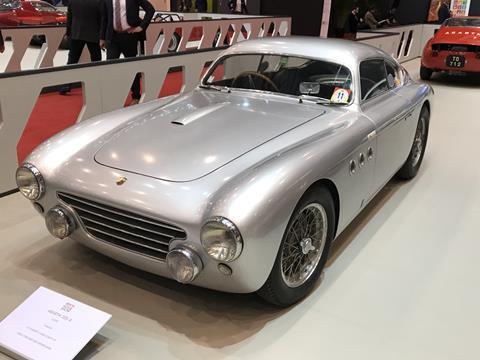 The results of that search, and the company, and the legend that followed are all on display at the Geneva Show. Though almost certainly a filler for space that PalExpo couldn't lease to an OEM, the collection of fabulous Abarths puts most of the new cars at PalExpo to shame.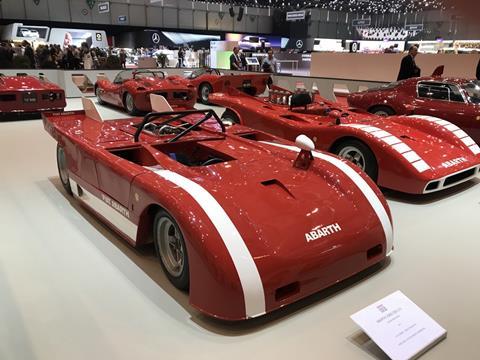 We won't inventory the contents of collection, but most of our readers will spot a few of their favorites in the attached gallery. Just scroll through the photos and enjoy all the classic Italian sweetness. Ian Callum did, and if you look closely, you will see him in the background in a couple of the photos.