The el-Born concept which debuted in Geneva yesterday was a small, but clear statement of design intent. Design director Alejandro Mesonero-Romanos is rightly proud of this little electric performance SEAT. Destined for full production just next year, it reveals how the design team at SEAT intends to tackle electrification.
"We want to create a certain level of emotion and sportiness in an electric car - it must be fun to drive," he told Car Design News.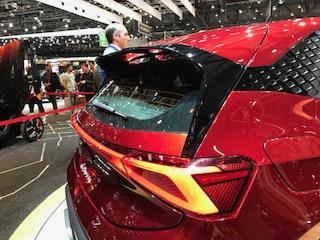 The new design language is influenced by the architecture, "I don't want to create a design language for EVs just for the sake of it, or signify the technology through our design, the whole design language came from the electric architecture first seen with this car," he said.
It has a long wheelbase, specifically to allow more battery between the wheels, to extend range, and with that comes very short front and rear overhangs. Combined with a 705mm (27.8in) wheel diameter, this creates a car with good stance. Stance and light aero touches communicate its performance intent.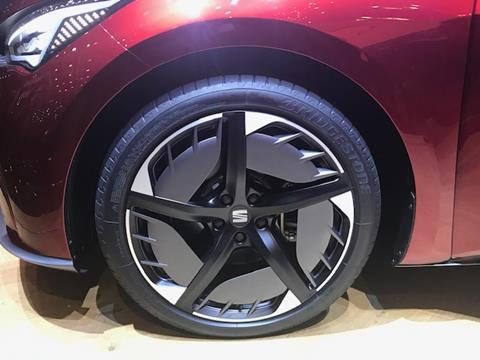 Judging by the crowds around the concept on the stand, SEATs design team has arrived at Geneva with a winning formula for electrification.
Car Design News will be running a longer design development story about the el-Born in coming weeks.
.