Smart seems capable of an endless variety of fortwo concepts. The latest, shown last year in Paris was the Smart Forease, a cheeky little speedster version of the Smart Car that celebrated the brand's twentieth anniversary.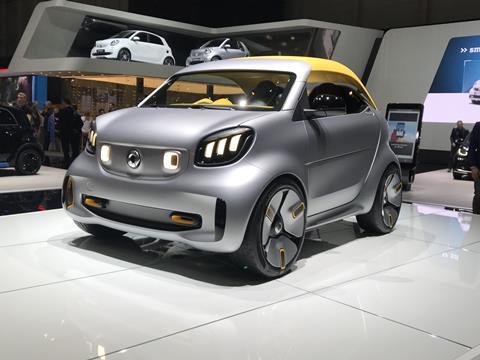 Now the Forease returns with a bright yellow top to give it some weatherproofing. We say some, because it is not a ragtop with traditional windows. Rather it is a one-piece curved solid top of soft fabric over a more rigid fabric core. This top can be lifted off like a shell to return the Forease to a 'speedster' configuration.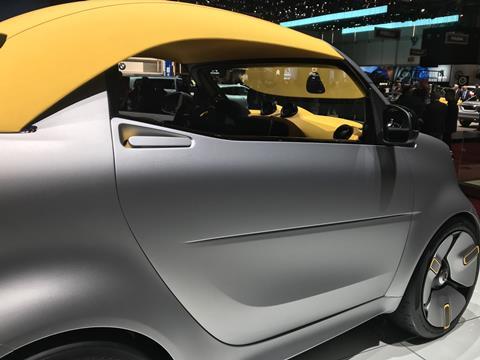 It's only semi-practical, but fully interesting. It reminded us of parasols or beach umbrellas. Also, for Americans, the Morton Salt Girl with her yellow umbrella comes to mind. All these are bright, cheerful signifiers of minimalist shelter – and yet, that makes them fun.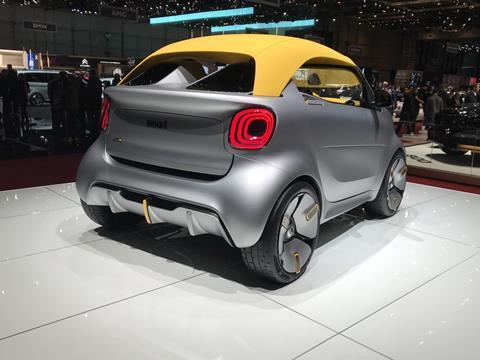 Smart cars are serious transportation that has always had a certain joie de vivre. But this little fabric top is especially playful. We are glad to see it in among some of the more serious (and dour) offerings at the show.