Chang An's design approach is predicting and shaping consumer tastes
When I started my career as a designer, the design field in China was still dominated by engineering. But nearly 20 years ago, I discovered automobile design, almost by accident. It was only after arriving in Italy that I began to learn about the categories and profound value of design: I saw a maquette in an automobile museum, which had been handmade by workmen, and I fell deeply in love with this admirable traditional spirit. Looking back at those times, I feel I was somewhat a newcomer, from a totally different field. I have now become a professional, and I cherish my position. While at the beginning I was attracted by the appearance of design, I can now feel a creative impulse whenever I touch a piece of clay. I can see the vision of the designer's inner world when I look at a piece of of their work. I often say that I am still a pupil in the field of automobile design; to me, car design is a continuous process of exploration. The early days of my career had a great influence on me. I took part in establishing the Chang An R&D Center in Europe – very challenging, but yet very fulfilling. As a young designer, meeting design masters such as Chris Bangle and many others, and exchanging experiences with Western colleagues, was very formative and enlightening. Not only my career but my whole life and vision were influenced. Due to the increasing amount of work, Chang An Design needed to establish a multicultural and international team. In 2012 we inaugurated a permanent new facility and nowadays our staff numbers more than 200, from 20 countries. We are pleased to see such wonderful results after so many years of effort.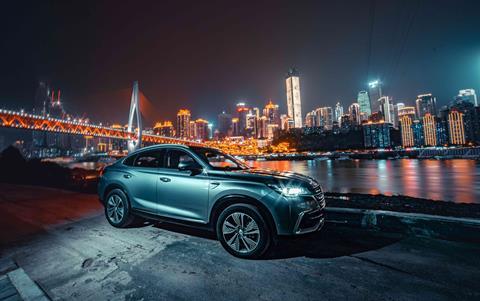 The basis of my design philosophy is that life is too short to design bad cars. There should be no compromise in car design. As an example, when developing the CS85, our design team tried to compromise on space. The original plan was a standard-size SUV, which forced them to compromise in terms of habitability. But I didn't agree. I felt this went against the values of the car and it wouldn't be appreciated by users. Finally, seeking a win-win solution, our excellent team continued to dig into the conclusions from our user observations. In the end, the shape of the CS85 as seen now was determined; the sense of movement and the sense of space almost reached a perfect ratio.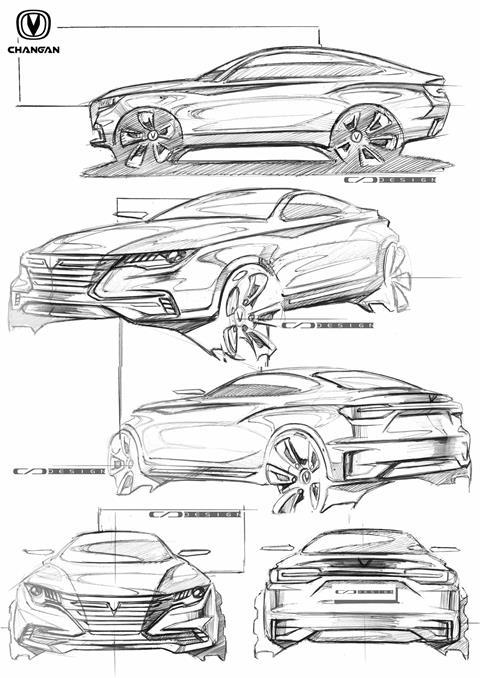 A designer's career lasts only a few decades. The long R&D cycle in automobile design leaves no room for sloppiness. We believe that design is the perfect balancer between art and technology. Design makes cold technology humanised and emotional. We are committed to the perfect integration of tools and emotions, rationality and sensibility. In our design vision, the car is no longer a cold machine made of multiple parts, but a warm thoughtful friend. It's worth mentioning that Chang An's global R&D system, which is unique among Chinese car manufacturers, makes the sparks in the design process more intense and interesting. For example, in the creative discussion stage of the CS35 project, a designer showed us a stone from his hometown, something the rest of the team had never seen before. It was a crystal of magma from the eruption of the Vesuvius volcano, ugly and small – but powerful. It became the inspiration for the design of the CS35.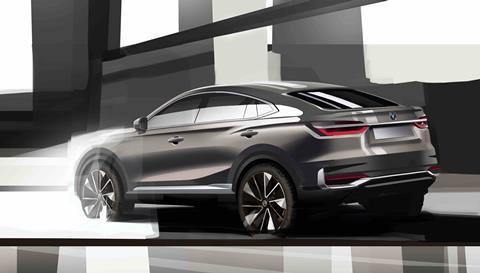 The R&D process at Chang An is a very dynamic one. Our creative team has constant collisions, inclusions, releases, absorptions and exchanges with each other. It is a very positive and exciting process. I am proud of every project done by the team – but the project I'm particularly proud of is always the next one. I agree with Steve Jobs, who said that one must 'stay hungry and stay foolish'. Our designers should feel like that, and never feel smug about one good piece of work but turn success into experience and motivation, and concentrate on the next project. Steve Jobs is one of my design heroes. He was a very good designer: the products he and his team made changed the world. Only those crazy enough to think they can change the world can really do it.
Designers should also have such a sense of responsibility – design is about changing the world. Jonathan Ive, Apple's vice president of design, is another amazing designer. Ive advocates design for people. This coincides with Chang An's design philosophy – we have always advocated human-oriented and user-centered design. Great designs must have good soil – they require high-quality basic elements. Chang An provides good soil for designers. When selecting talent, many people are concerned with drawing skills, but I look for completely different things. Firstly, I think a designer needs to be open-minded and willing to keep learning. This is very important. Don't be stuck in old ways of thinking. With the rapid development of the times, building cars behind closed doors is very dangerous behaviour.Next, a designer needs to be a team player. A car can never be designed by one person. Teamwork is required. At the same time, people in the team need to be good at sharing: 'the more you share, the more you get'. Secret internal strife will make the whole team lose cohesion, and a team without cohesion cannot design a good car. Lastly, actions speak louder than words.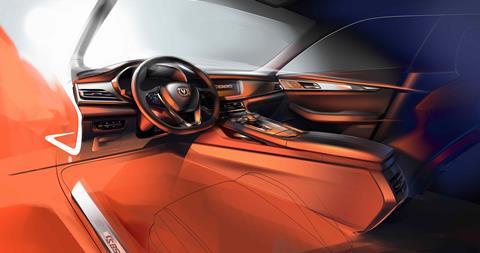 There's no sincerity in flattery. I always say designers must learn to sell themselves and sell their works, but without good works and actions, marketing becomes a scam. There is no doubt that the future will bring changes to vehicle design. One of the most important is design thinking: it is a human-centered methodology, a realistic process for solving complex problems and ensuring we get creative solutions. The user will be a top priority in future design. People and cars will be strongly connected. As an intimate companion of human beings, a car must be the externalisation of their emotions, the embodiment and extension of human nature.
Chen Zheng's votes for the Concept and Production Car of the Year 2018
Concept
1 Volvo 360c
2 Peugeot e-Legend
3 BMW Vision iNext
Production
1 NIO ES8
2 Mazda 3
3 McLaren Speedtail