Kia's Karim Habib explains how the brand is also being rethought in tandem with new design and technology
I've been at Kia since October 2019 so I'm still discovering how the company works and getting to know the team. Kia has been doing very well, in sales and design. What Peter Schreyer and Luc Donckerwolke built up is strong so I arrived in a fortunate situation. I think the Telluride winning 2020's World Car of the Year is a first for any Korean company so it shows Kia can build very good cars. The next step is building the brand and getting ready for the electric vehicle and autonomous era. For Kia, the strategic shift of the company has been made public and is quite aggressive in terms of EVs. Within the Hyundai Group, Kia will be leading in that sense.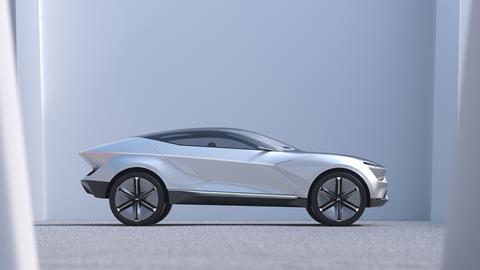 Kia is smaller than the Hyundai brand and its character is a little more defined. At a pragmatic day-to-day design level, we have to make sure we don't step on each other's territory. Sometimes it's easier than at other times, obviously, a lot of the engineering has similarities. But actually you'd be surprised at how many technical ways there are to differentiate. Maybe because Hyundai has a wider customer base – they sell about a million more cars a year than we do – they have to cover more bases. We can focus more. Of course, the Telluride [large SUV] in the US or the Rio [supermini] in Europe are very different characters, but we want to keep more of a family resemblance. I've never worked for a big manufacturer like Kia before. What really attracted me was its ambition. Kia's an underdog brand but has incredible 'means', from its manufacturing, to its depth and incredible speed.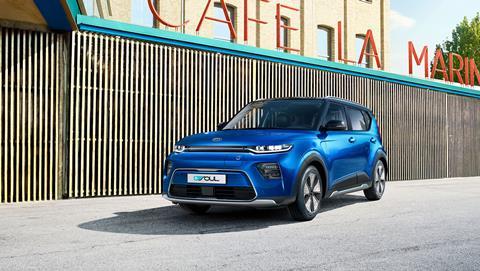 The different Hyundai companies are extremely strong. Executive vice-chairman Eui-sun Chung is very progressive in his thinking and meeting him was super-motivating. He's definitely empowering for design. But with freedom comes responsibility so it puts a strategic weight on design. That's part of the interesting challenge. The brand is also being completely rethought which is pretty awesome to be doing at the same time as new design and technology. Basically all three are coming together. With every brand going towards EVs how do you still make that transition relevant and differentiate? That's going to be tough but we want to do it technologically. Design-wise, we've talked about it before but there's a huge opportunity to really redesign the interior space which we need to take advantage of. Even the way we design seats, I feel we need more innovation in how you sit and move around in the car.
Jochen Paesen, recently appointed Kia interior design vice-president, brings knowledge from developing BMW's i cars, which were really advanced when they launched. But also his experience at Nio is something I found very interesting because he helped build a brand there from scratch. The big difference with Kia compared to the premium brands I've worked with before is price. Kia is more for normal people. But there are a lot of brands in that market, so it requires design to have more of a 'pull' function. These customers might not have as much money as those who buy BMWs and Mercedes and so on, but they are still interested in technology and practicality. How do you provide something that just makes life simpler?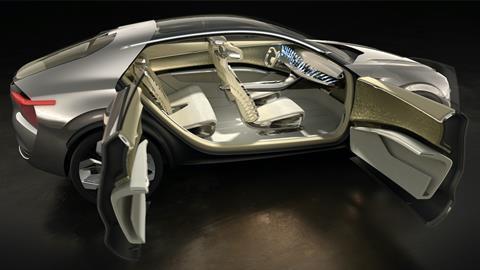 Outside of the car industry, I think Muji is a good example. It's inclusive, affordable and for everyone, but still very well curated. The concept of the automobile has to become ultramodern otherwise I don't think it will work. We will see after the current coronavirus crisis, how the whole situation changes. We've been questioning individual mobility for years. But after this, will it come back?
As the question of health, hygiene and cleanliness – besides personal space – starts to be more important does that mean everybody will go back to their own cars? What kind of cars will we want? Ones that have a super-hard shell to protect us from an evil world, or smaller cars that are more respecting of the environment? At a working level, we are using more virtual reality (VR) instead of travelling so much. Software now allows us to walk round a design model in another studio on another continent. We need to do more of that and already do a lot of simple video conferencing and phone calls. We can talk to Tom Kearns (US studio) in the morning and Gregory Guillaume (Europe studio) in the evening and keep the loop going. I've visited the European studio in person but have not met the team in the US or China yet (run by Oleg Son). That's something I'm missing. You can do a lot in VR, but getting to know the people face-to-face every once in a while remains very important.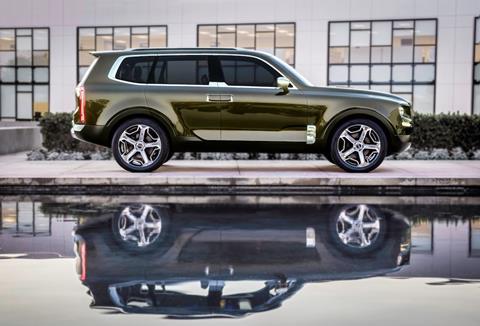 I think the concept of working in studios and physically being there every day is going to change. It will be empowering for designers as we'll be able to sketch from home but we're going to have to build networks with firewalls and so on that are less dependent on the physical space you're in. Maybe the silver lining could be more freedom for all professions. We'll try to strengthen the global team with who we have and hire ambitious designers who want to do things a little differently. We're a brand with a short history, so we don't have these big cars people dreamt of in their childhood. That allows us to focus on creating a dream car in the future, not recreate or be inspired by one. It's a big challenge, but also an opportunity.
This article first appeared in Car Design Review 7.