Larry's impressive career informs both his approach to design and to encouraging the next generation of creatives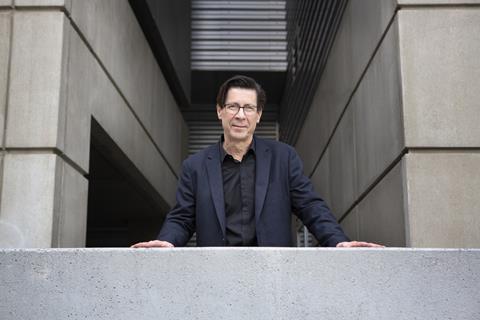 Vehicle design has always been rooted in crafting the car, truck or motorcycle around the user's desires and the environment's needs. A key component in this process is the supplier network each OEM collaborates with to help build vehicles. Historically, this collaboration was more focused on the later phases of development and often based on a 'build to print' approach.
As the development of components involves more innovation in nearly all aspects, materials, technology, design, manufacturing and even supply chain, the ability to collaborate effectively takes on more importance. Adding to this significance is the growth in systems within the vehicle and between the vehicle and its environment. Magna is very capable at manufacturing complex automotive systems, in very high volumes, at competitive costs. With the expanding need for sensors, composites, active aerodynamics and lightweight materials, our breadth of product line puts us in a good position for the new era of mobility. From evolving a legacy product to a revolutionary new vehicle, we can bring a wealth of knowledge and a focus on innovation.
OEM design studios, both advanced and production studios, are often where the next innovation first appears in a form that is specific to that brand or model. Magna Exteriors believes this is where we can be most effective because time and multiple iterations of an innovation are often key to success.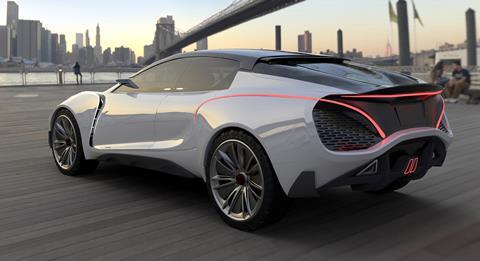 I have worked in both advanced and production studios for OEMs; some well-established and some just getting started. Some were focused on producing millions of vehicles, and some spent millions to produce just one. Like many designers, drawing was something I started so early I can't remember a time when I didn't draw. My mother taught me how to start, and Ed Roth and Car & Driver turned it into a passion. ArtCenter College of Design, 14 years at General Motors Design, nine years at Ford and five years at Rivian added to my knowledge of how to build a volume product. The United States Secret Service (Presidential Limousine), Boyd Coddington (Billy Gibbon's Cadzzilla) and many more small projects added to my collaboration skills.
The experiences that stand out the most were those times where everyone was on the same page. The 1992 Cadillac Seville STS benefited from a shared vision with everyone from Chuck Jordan to Steve Worrell. On the 2005 Mustang, everyone from J Mays down to Rob Gelardi were all on the same wavelength. Design leads those tasks because we bring the idea or concept to life and turn thought into shareable ideas.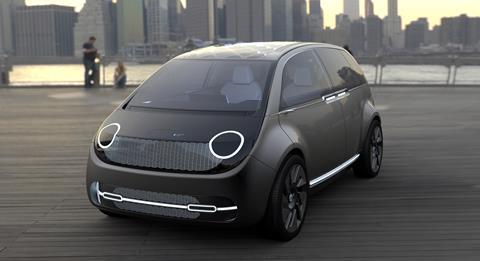 At Magna, we look at designing parts and systems that will make the vehicle of the future deliver what the customer needs and desires. The environment that tomorrow's vehicles will exist in may be an extension of conditions like today or something not so easy to envision. For example, in the future more people are likely to get into a car that is new to them, in a place that is also new to them under conditions where mistakes could be hazardous. Security, comfort and convenience are major factors for the exterior of vehicles, and successfully developing solutions for these needs while appealing to desires, brand identity and changing trends is what we strive for.
We're working on digital representations of vehicles because you need something to show a part in context with the user. The vehicles are not brand-specific, they are segment-specific, such as an SUV, pickup or sedan. Internally, this helps put the innovation or component in a context that influences its development and enables engineering and design groups to better understand interactions with the user or other vehicles. Externally, collaboration with customers greatly benefits from seeing fully rendered representations or in many instances animations that can include everything from material developments to delivery of finished systems to the production line.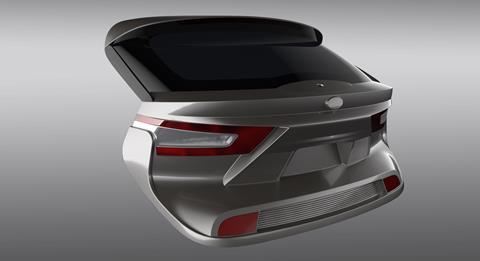 Because of the nature of our work at Magna, when we hire designers, the skills needed are very similar to an OEM designer. We look for creativity in solving problems on many levels, design, surface and function. We have a broad spectrum of customers, including more than 45 OEMs, so challenges come in all forms. We also look for strong representation skills, equally distributed between 2D and 3D, natural design collaboration skills and empathy for customers and end users. The 'customer' can include Magna employees that manufacture the part all the way to the customers of the OEMs that use the vehicles.
To find, connect with and encourage tomorrow's designers we recently announced a student competition to identify and nurture new talent. The theme of this year's competition asks students to design what the exterior of tomorrow's vehicle will look like in 30 years. Considering how connected today's vehicles are, it's interesting to consider what vehicles in 30 years will be like and how will they respond to the needs and desires of their users.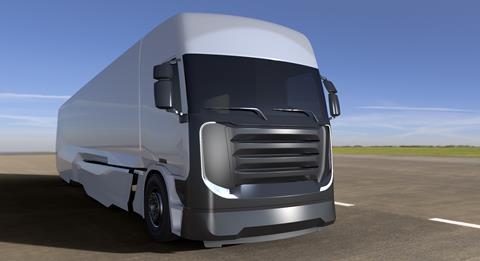 The exterior of the vehicle must be included in the presentation, but the solution should not stop there. Design is more than styling. Great vehicles are a total solution that include exterior, features, technology and user experience. Magna Exteriors' product lines of Active Aerodynamics, Lightweight Composites, Exterior Lighting, Thermoplastic Liftgates and Exterior Trim place us in a strong position to design and build solutions for tomorrow. Our interaction with students who will someday become our customers is just the beginning.
Larry Erickson's votes for the Concept and Production Car of the Year 2018
Concept Cars
1. Lagonda Vision
2. Infiniti Prototype 10
3. Nissan X-Motion
Production Cars
1. Mazda 3
2. Porsche 911 (992)
3. Jaguar I-Pace
CDN Los Angeles Forum 2019
Larry will speak at the CDN Los Angeles Forum 2019 on 20 November. For more information about this exclusive design event visit: http://www.cardesignforum.com/la/