The Founder and CEO of LDA-Design draws on his Turin networks to get things done
We have something like 40 cars in production right now, a pretty good record for a company of limited size like ours! Our design team is not very big, we have about 15 permanent employees, but we can rely on a network of specialised people who have a very long experience of co-operation with us. Turin is the car design city of Europe, so it's easy to communicate, to find a solution, and to give a result to the client.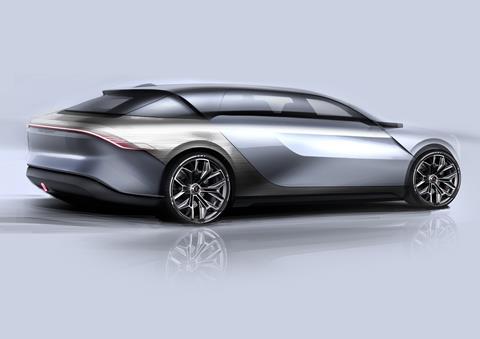 One of our strongest capabilities that we have is that we can design products that have reasonable feasibility from the very beginning: styling and engineering have to work together to make a good design, and this makes our products easy to resolve from a manufacturing point of view.
At LDA-Design we always take full responsibility for all the work and the end result: we can provide all the design research, the model-making, the engineering feasibility, the pre-feasibility, and also prototype-making through our network of companies. Our client always has a face to refer to. And what we like to do is approach a project from the 'why not?' direction: we try challenges, when a client comes to us. A company we're working with right now has said, 'we like to come to you because of your open mind'.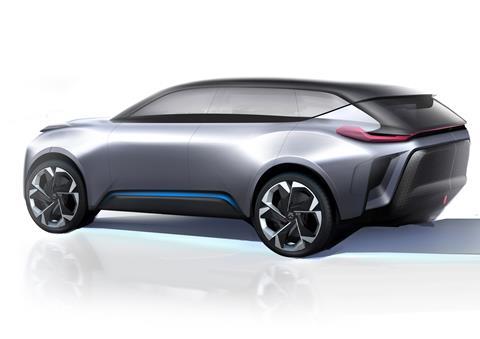 Early in my career I was at Ford Werke in Cologne, working with people like Patrick Le Quément and Uwe Bahnsen: I participated in new Escort and Fiesta projects, the 'jellymould' Sierra, and the Scorpio – at that time at Ford in the early 1980s, we really believed we were the strongest team in the world! I appreciated very much working with Klaus Kapitza as well, a design manager who later left Ford to join the advanced studio at BMW: he was so talented that I really tried to grasp as much as possible from him. I think if some of our Ford research models came out even now, they would be really outstanding, because it was so forward-thinking, it was such an exciting and very demanding period. We had a challenge to do something different, not with references to existing products, and this made a big impact on my thinking; it was a very formative period of my life. However, it was when I moved to ItalDesign, where I was one of three design managers working with Giugiaro, that I really learned what a car is. Before, I was oriented only in design, and not concerned so much about technical problems; at Ford, you well protected by a group of very talented engineers, and the designer was allowed to dream.
I thought the sky was the limit, but later I had to learn how to actually make cars. Design is a combination of styling and engineering, and if you can combine those two apparently opposite worlds well, then you make a really interesting product. In my time at Bertone, where I worked as a design director for about 10 years, we suggested cars which could have been trend-setters: for example, after an activity with Porsche, we decided that our next show car would be a four-seater Porsche, and this materialised in the Karisma (1994). We designed it to be very comfortable for four people; the same approach as a rear-engined Porsche but about 500mm longer. Porsche's design director at the time saw the car and said "no, Porsche will never make a four-seater car!" For the Alfa Romeo Bella (1999), we were among the first to fit very, very thin LED headlamps, and we also offered an opportunity to make alternative products with reasonably cheap investment – cabriolets and coupés sharing major technical components, like the Fiat Punto Racer (1994), for instance. That design process culminated in the production of the very successful Astra cabrios and coupés, manufactured for several years by Carrozzeria Bertone on behalf of Opel. Our life is a little bit like this: you try to find solutions, and then you see them later in other cars and you say, 'finally, this filtered down!' It's a little bit like haute couture in fashion design – originally you shock the world with a very funny dress, then gradually this style becomes part of normal daily life.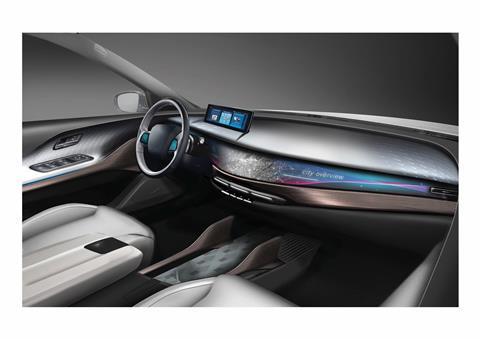 So that's our point: we will never be ordinary in our thinking. Another important experience of my professional life was the opening in 2001, on behalf of Honda, of an advanced design studio in Milan (called Segno-Milano) mainly aimed at taking non-automotive design influences from such a trendy city environment, where fashion, furniture/product design and lifestyle provide fresh sources of inspiration even to car designers. I worked there for about three years as General Manager and Design Director. LDA-Design was established in 2000, and in 2003, I started dealing with Chinese companies: at that time, the Chinese automotive industry needed some support, especially from Europe, and everyone was thinking very differently from how they are now. I helped Chang An open its studio in Turin; we established this in 2005, and I was there as a design consultant for eight years. I also worked with JAC in Turin, and I have a partnership with IAT, probably the most influential automotive services company in China; through them I am in contact with many Chinese OEMs.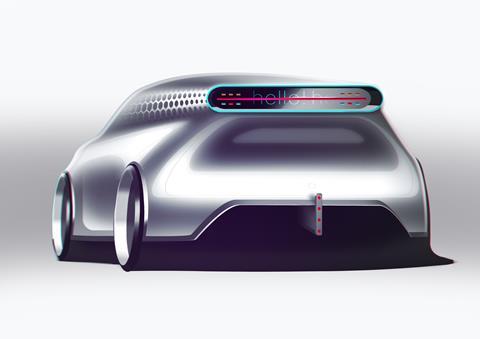 After many years of this career, you don't want to do an ordinary job, so you try somehow to go to the limit: this keeps the fun, otherwise the job becomes routine. If you just make good proportions, you can make a design that is a little bit boring: we try an equilibrium between mis-proportions, just going a bit over the ordinary, to leave a little imprint. Young generations have a very deep knowledge of design, including that of cars, and are interested in seeing something different; they don't have the same kind of interest in owning cars, but more interest in a tool which takes you from one place to another. Our duty will be to convince people that even for a short trip in a rented car, they can still choose; you have to attract people to come to your own product, and there I think design will become interesting again. Even if people are not concerned so much about ownership of a vehicle any more, they still want a choice in how they travel, and to be seen in a certain way, and even situations like being stuck in traffic become interesting as an experience. The world is coming towards this more personalised thinking, and what is also happening, for instance very strongly in China, is the advent of electric vehicles – this is creating an opportunity to make something different. It's nice to be a part of this fast-changing world, and you have to keep on challenging yourself. Curiosity in general is what leads us; curiosity is, I would say, a key word in life, and I try to teach this to my team, to my kids, and when I have been teaching, to my students. The more you are interested in the world, the more you can think differently and get good ideas. We try to embrace change, and I think you have to surprise the people around you a little. These are principles of life that we are lucky to be able to apply to our work.
Luciano d'Ambrosio's votes for the Concept and Production Car of the Year 2018
Concept
1 Volvo 360c
2 Peugeot e-Legend
3 Lagonda Vision Concept
Production
1 Jaguar I-Pace
2 NIO ES8
3 Suzuki Jimny