Land Rover's design director talks Evoque, Defender, and what he looks for in young designers…
While it's incumbent on me to be cognizant of what's going on in the market, quite frankly I don't take any notice of the competition when it comes to design. I have a single-minded view: we have a design strategy and a brand architecture that we think is absolutely right for the Land Rover brand. Considerable creative intellect has gone into its creation. Clearly, we have to be flexible enough to respond to external factors which could impact that approach, but generally, I'm not interested in following the latest trends. Trends come and go.
The automotive industry faces significant challenges with respect to the future of mobility. We have to embrace these challenges in a way that allows us to sustain the essence of what we're about as a brand, while continuing to create desirable products; most importantly, we have to remain relevant in a world that is going through considerable change.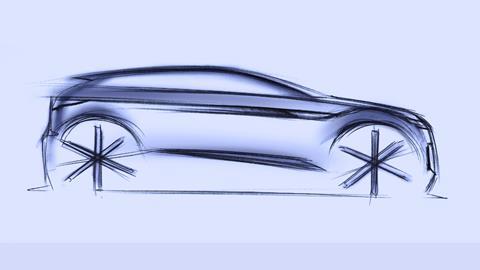 Design is a key differentiator in the marketplace, while being a conduit to communicate what a brand stands for. That will always be the case, irrespective of what's going on in terms of new technologies: it's what your product represents, and its relevance in a modern context. As designers, it's our job to make that all-important emotional connection with our customers. The real buzz for me is when a customer says, 'I've just taken delivery of this car and I love it!' – that inspires me.
When the first Evoque was launched in 2011, it became the fastest-selling Range Rover of all time. It brought a whole new generation of customers to our brand.
The distinctive floating roof which falls away at a dramatic angle, combined with the rising waistline, gives the Evoque its unique personality combined with a solid stance. The new Evoque, launched in 2018, retains its unique personality but moves the design on in terms of modernity, sophistication and refinement. While the exterior is a sophisticated evolution of the original, the interior is a radical departure where we have halved the amount of switchgear, helping to create a truly modern and beautifully-appointed environment for a vehicle of this scale. Interiors should be intuitive and easy to use, uncluttered and less distracting while being rigorously curated.
I see a lot of parallels in modern interior vehicle design with modern architectural design. When you're in a vehicle you want to feel cocooned and secure, but above the vehicle waistline you want the environment to be open and bring the outside in. Our panoramic roof design on the Evoque is a good example of this.
When it comes to hiring designers they need to be well-educated and articulate, they need to understand the implications of what they're doing and they need to have a talent. If they are an exterior designer for example, they should understand volumes, proportions, stance and surface development.
For interior design, it's a different set of requirements. The overall feeling of the interior architecture, the quality of the materials and the precision achieved are crucial factors for this discipline. Creating a sense of well-being for the customer is paramount; we describe this as calm sanctuary.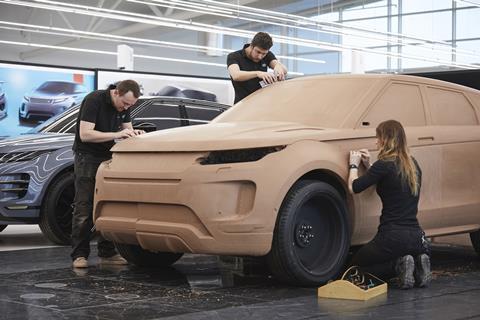 On Velar and the new Evoque, reductionism has been embraced to make the vehicle more pleasurable to drive. It's about reducing complexity to the point where the character of the interior design emerges.
At Land Rover Design, we create the concept, shape it, define the proportions and the overall character of the vehicle, then we embrace our engineering colleagues to find the best way to bring it to reality. We always look at this from a total overall product perspective – together with how it relates to our future portfolio. My focus is absolutely on that and will continue to be for the foreseeable future. My job is to set the vision of the brand and make sure that the end result is relevant and desirable.
Clearly there is a lot of anticipation regarding the new Defender given its unique heritage; however, every vehicle we produce carries comparable levels of responsibility.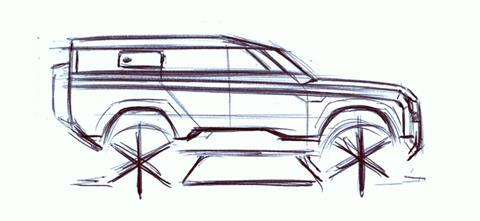 Our job ultimately is to create something compelling that will resonate on an emotional level. The Defender will meet these exacting standards, and while it is a highly anticipated vehicle this does not change our approach or add additional pressure on me, my designers or our engineers. The new Defender, whenever it is released, has to appeal to a whole new generation of people. We've demonstrated already, with our current line-up, that we can reconcile having a unique heritage with looking forward.
I am confident that when people see the new Defender, their emotions will be stirred.