Already heavily involved in Lincoln's design turnaround, Curic's promotion to Woodhouse's vacated position was a natural progression
Lincoln veteran Kemal Curic is the new design director for the American luxury brand. He moves from the Irvine, California studio and will be based at the company's Dearborn, Michigan headquarters.
Curic is a logical choice for the role, considering he's had a direct hand in Lincoln's recent transformation and has strongly influenced the brand's current line-up almost from day one. Curic joined the Lincoln team from Ford in 2014 as the exterior design manager for the Continental flagship sedan before going on to lead the exterior team for the Aviator and Corsair SUVs.
"I have been working with David hip to hip; this is what we all have been living and breathing for so long," Curic told us in an exclusive interview.
Curic was born in Sarajevo and grew up in Croatia, and also Germany where he later studied industrial design. In 2003 he was hired by Ford Europe, where he worked on the European-spec Fiesta, Mondeo, and Kuga. In 2010 he moved to Dearborn to work on the 2015 Ford Mustang. He counts aviation and space technology among his inspirations, and at one point in his youth hoped to be an airline pilot. He has a particular affinity for the Hughes H-1 Racer, whose proportions and sleek lines are frequently used as inspirational imagery in the Lincoln studio.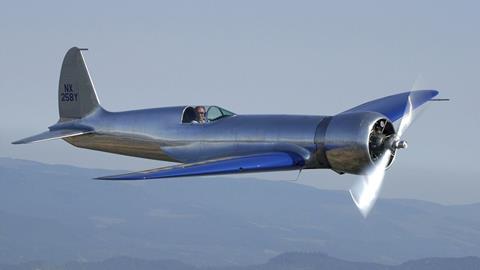 In many ways, Curic hopes to continue the strategy already established by his predecessor. "The idea is to deliver and build on the great work we've been doing," Curic says. "I keep talking about being the progressive American luxury brand. Everything we do starts with a vision and where the brand is going. Quiet flight is our vision, and we will keep using the tenets of beauty, human, gliding, and sanctuary."
At the same time, Curic plans to lead Lincoln into a new era through upgraded tools and a more international workflow. "One of the things I learned from David, aside from having fun, is to really be inclusive and fearless when it comes to embracing innovation," he says. "We want to use the most current technology and embrace digital collaboration and work more as a global team, between China and Irvine and Detroit. In the near future we will be able to move a lot more efficiently, and much speedier."
While Curic can't give away specifics, he tells us that some of those upgrades have already been done, and some are on the horizon. "The way we set it up, the time zones are almost melted together. With a team in China, we can work almost 24 hours a day and pick up on each other's work. We are also able to collaborate around the world in real time with the latest VR technology. Digital avatars help in evaluating designs across the global teams, and that's a huge benefit. I love to collaborate and get the real-time feedback, not only from our design team, but also cross-functional teams like marketing."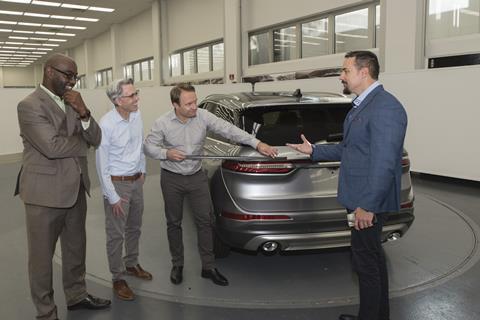 Curic also wants to encourage a more open studio culture where people from different departments freely exchange ideas. "The global design team is very diverse, not just from our background but in our skill set. In the old days we had exterior, interior, colour and trim, but now it is much more fluid." Designers from all divisions share the same workspaces and meet together often. "There's a lot more energy when all of them sit together, it becomes a much more holistic approach," he says.
Some of that energy comes from team-building activities, such as go-kart racing and a weekly 'cars & coffee' meeting at the Irvine studio, where Curic brings coffee (with almond milk, he emphasises) and asks the team to share their own inspirations, such as photographs, art, or feedback from attending conferences or other events. A favourite recent trip was a team visit to NASA's Jet Propulsion Laboratory (JPL) in Pasadena, California. "It was super exciting for the designers to see a different approach from the classical cars and coffee or car museums. Seeing American progressiveness and American history, I think it broadens your spectrum," he shared.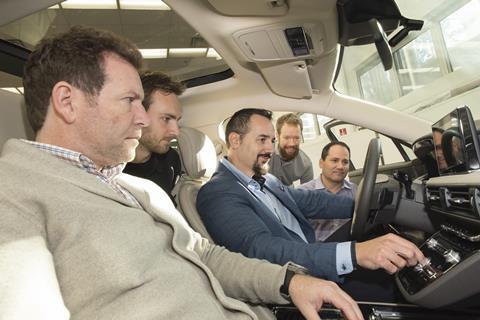 As with many design leaders, Curic sees the industry changing, especially in the luxury segment, and aims to broaden the studio's vision beyond just product. "Lincoln's biggest push is to be more human-centric, so the goal is to look at a vehicle in a way that's much more about services and solutions, keeping in mind our philosophy of effortless luxury. Going forward we'll see much more intelligent vehicles in the future, and we want to make sure our customers have amazing experiences compared to our competitors." Curic also agrees that UX is a rapidly growing area and, as with other studios, plans to expand his team in the near future.
"I see my job like making music. Everything needs to fall in the right place to create this soothing melody. Designers need to be able to work with a diverse team, UX designers, colour and materials – you have all these different personalities. I like to empower my teams to create those magical moments that we can bring to the Lincoln customer.