The longtime Chair of the Transportation Design Department retires after nearly two decades
Stewart Reed, longtime Chair of the Transportation Design Department at ArtCenter College of Design, has retired from his post.
Reed first assumed the role of Chair in 2005. It was a homecoming of sorts, as Reed was himself an alumnus of ArtCenter's program. During his tenure as Chair he worked to expand the Transportation Design program, with the establishment of the Masters of Transportation Design, and raise the profile of the program (already one of the most recognisable in the world) in the design, industry and collector/enthusiast communities.
Reed began his career with Meyers Manx, developing a street-legal version of the legendary Dune buggy. He then moved to Jeep/Chrysler Advanced Design and then to Toyota's Calty Design in California where he worked on such advanced projects as Toyota FXV concept.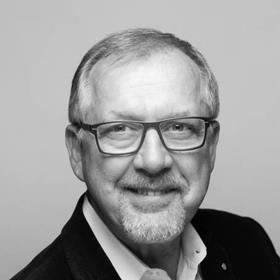 He then became Vice President of Prince Corporation (later to become Johnson Controls, now Yanfeng Automotive Interiors). In 1994 he established his own design consultancy, working on concept cars for a number of major manufacturers, and also included suchindividual projects as the Cunningham C7 for Briggs Cunningham III and Bob Lutz.
In his retirement announcement Stewart wrote: "My goal as a 16-year-old was to go to ArtCenter, my dream came true and then, it was beyond my wildest imagination to become a leader at the College. It has meant the world to me to mentor so many curious and passionate students for 18 years.
I look forward to seeing how the next generation of transportation design professionals influence the future."
Reed will be replaced, on an interim basis, by Jay Sanders, Executive Director of the Transportation Design Program, himself a longtime member of ArtCenter's leadership,with over 25 years of service to the College serving in several roles, spearheading many high-profile collaborations and engagements, including the Pebble Beach Concours d'Elegance, Guggenheim Museum Bilbao's 25th Anniversary Exhibition, the LA Auto Show, establishing the Car Classic/ArtCenter Invitational, as well as overseeing the Transportation Design Department's recent new curriculum launch.
Sanders is fond of saying: "At ArtCenter we train students for jobs that do not yet exist." In a world of rapidly-changing concepts of mobility, that might just be the right mantra for the future of the whole of the automotive design profession.