A short look at a long-lasting anime icon by the Visual Futurist
With the recent announcement the Syd Mead is winding down his design activities for good, we've found ourselves reflecting once more upon the famed visual futurist's incomparable career (indeed, there is design essay on the way that will more closely examine the relevance of Mead's work and why said relevance won't be in retrograde anytime soon). Meanwhile, as we approach the Tokyo Motor Show, a particular Syd Mead design has sprung to our minds. A 1990s Japanese icon that still commands a loyal following, both in Japan and in China: the imposing Turn-X fight-suit robot from the ∀ Gundam anime series.

It's important to note that Gundam had been established long before Mead lent his creative hand, and as any seasoned designer knows, creating a new theme for a cemented brand identity can be tricky. Add to this the rabid fanbase on the receiving end, ready and willing to pass judgement, and the potential for pitfalls is clear. As we will expand upon in our design essay, Mead's work has an unquestionably signature look – so much so, that it could easily supersede the environment or universe for which it was intended. But ever the professional, Mead was mindful of the existing Gundam look, and the high regard the Turn-X enjoys among fans is a testament to that mindfulness.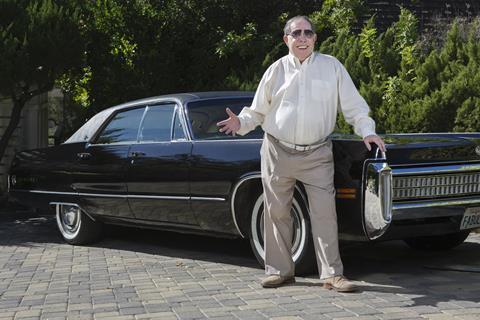 Another thought to consider: Mead has always excelled at blending humanity with machinery (good examples include the integration of the original Tron light cycle with its rider and the always-dilating irises of Johnny Five). Looking at the Turn-X, this skill is definitely on display. Specifically, the robot's outer skin has a sort of macro-fibrous feel – almost suggesting an organic muscle structure. The large shoulders are a readily identifiable sign of brute strength, while the robotic mechanisms practically recede into the background – like the chainmail between a knight's armour plates. Broadly speaking, the Turn-X makes clear use of human contours that endear themselves to the viewer; this could be a key factor in the character's lasting appeal.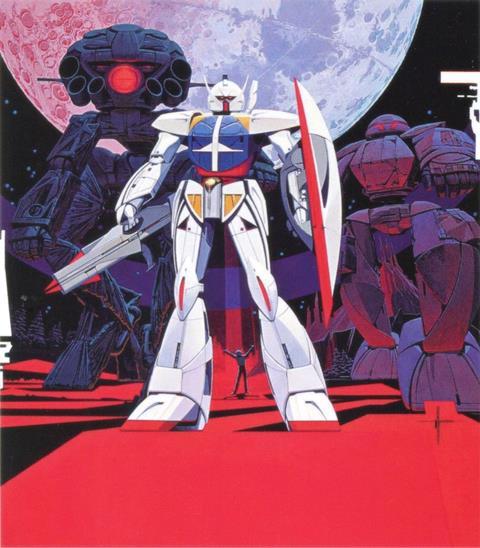 In contrast, a quick survey of other Gundam designs shows that more often than not, the tendency is to emphasise machine elements over human elements. Furthermore, it is easy to misplace these designs in the Voltron or original Transformers universes; the visual cues being more than a little similar. Throw in the consistent use of a primary-colour palette, and these characters are very much a product of the era in which they were designed. Mead's Turn-X eschews all of these tropes, and this helps explain why it has stood out from other designs over the span of series.
(Images from The Gundam Wiki)
Some food for thought as we close in on Tokyo – both in terms of what resonates with us, and ultimately stays with us.
Jason White is an Assistant Professor of Transportation Design at the College for Creative Studies in Detroit, and a contributor to Car Design News.