I.E.D. of Turin and Honda have combined to create a tiny 'ute' version of the e-Prototype that was introduced here at Geneva.
Honda supplied the basic specs and design of the e prototype and a challenge to make the car a fun vehicle for younger drivers. The result is as IED describes it, "an electric concept car halfway between a smart device and a mobility tool that combines the needs of free time leisure outside the city with the demands of working in an urban setting."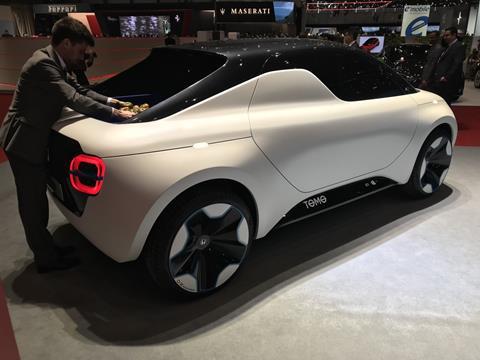 Basically a tiny truck, the vehicle is envisioned as "a faithful companion of its user and able to adapt to his or her wishes and needs could only be called 'Tomo' – friend in Japanese – to underline the image of a vehicle that contains everything that the user needs in everyday life, inside and outside of the city."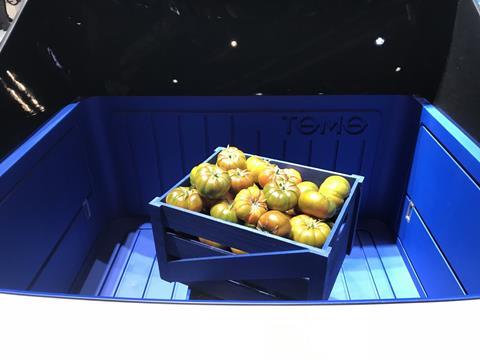 The interior (not complete in the model) is designed to be a technology infused environment while the exterior is shaped around the function of fun cruiser and practical truck for light hauling, but at a scale that suggests the car as the ultimate wearable, as sort of rolling backpack or carry-on luggage for the city.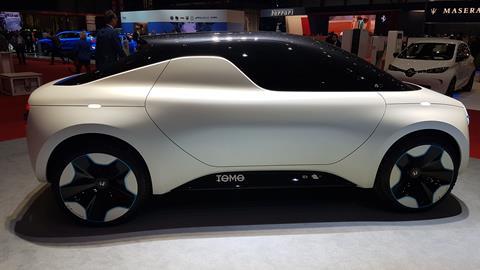 The overall shape is like a fun coupé thanks to fins that trail off the main glasshouse and partially enclose the load bed. The truck bed is almost a surprise, and is hard to guess at from the front view. Overall the Tomo is a delight – a micro truck for the city that doubles as a little sports coupé. A much-needed idea for the fleet of urban cars of tomorrow.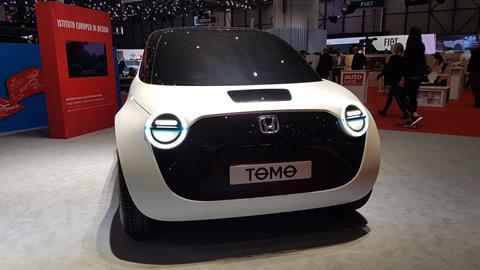 Click through the gallery for more angles of this delightful little concept.