From integrated factory planning to virtual reality, Autodesk highlights six key trends primed to disrupt the automotive industry in the future
To stay competitive, automakers must increasingly build software expertise. Cloud-based work has become more important than ever in the automotive industry. Disruptive change requires change management from leaders to bring employees with them.
Once a year, experts from the automotive industry meet at Autodesk's Automotive Innovation Forum. What feels like a class reunion among automotive designers and engineers is actually an important compass for how the car of the future may look. Pointing the way forward, chief designers talked about the six most important trends that will shape the industry.
Electrification
Electrification has gained significant momentum in recent years and will undoubtedly remain one of the most significant trends in the automotive industry. More and more automakers are investing in developing electric vehicles to meet the growing demand for environmentally friendly mobility solutions. General Motors, Volvo, Jaguar Land Rover, and Aston Martin, among others, plan to go completely electric in the foreseeable future. VW will invest more than €30 billion ($32.2 billion) by the end of 2023 in the planned launch of nearly 70 e-models over the next 10 years.
Electric cars can give designers a freer hand to implement their ideas—Automobili Pininfarina's Battista is a prime example. "The electric drive gives us an incredible amount of freedom in design," says the company's interior director, Francesco Cundari. The low-slung T-shaped battery routing inside the car leaves plenty of room for design, allowing the minimalist design lines to run through the entire chassis, uninterrupted by wiring harnesses normally installed in the car.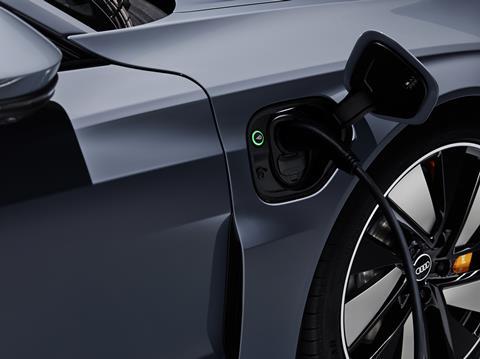 With climate change forcing automobile manufacturers to bring new drive technologies to market, there should be 116 million electric vehicles worldwide by 2030—a tenfold increase compared to 2020. Courtesy of AUDI AG
Autonomous driving
Automakers and technology companies are investing heavily in the development of self-driving cars. The German government is currently funding more than a dozen pilot projects on autonomous driving, while in the United States, more than 80 companies are putting a total of 1,400 self-driving cars to the test. And in Beijing, Pony.ai and Baidu have also launched driverless cabs. Autonomous vehicles are forecast to account for one-tenth of road traffic by 2030. By using sensors, artificial intelligence, and machine learning, vehicles will be able to handle complex traffic situations autonomously.
Italian design company Italdesign shows what a future with autonomous cars could look like with its modular mobility concept Climb-E. While Climb-E drives the occupants from place to place, an entertainment programme inside makes riding an enjoyable experience. Such concepts can sound abstract to consumers, so automotive manufacturers are using virtual reality (VR) and simulation software such as Autodesk Maya or Autodesk VRED to convince customers and stakeholders. "The technology is a fundamental tool for us to implement innovations like the Climb-E," says Joaquin Garcia, head of design at Italdesign.
VR, AR, & MR: Extended reality
Virtual, augmented, and mixed reality (VR, AR, and MR)—collectively referred to as extended reality (XR)—are increasingly used in automotive manufacturers' VR rooms, which means teams can design prototypes from any location. This saves materials, time, and money. A real prototype can cost more than $525,000 and take several weeks to build, resulting in a design that hardly allows any changes. Using a digital model, details can be changed quickly without incurring additional costs. "VR technology can save us many weeks of work in prototype construction," says Robert Dyhringer, project lead at the Mercedes-Benz Van Group VR Center. "A recent VR inspection took us two days." Conventional prototyping would have taken a full four weeks.
Connectivity
By connecting vehicles to the Internet, automobiles can communicate with their environment. As a result, automakers must increasingly think like software companies. By integrating infotainment systems, driver assistance functions, and wireless communication, cars can interact in real time with other vehicles, traffic control systems, and cloud services. This enables personalised services, real-time traffic data, and the integration of smart home technologies. It also expands the target group of car manufacturers. The focus is no longer on the driver, but on all occupants. Whether by karaoke parties or reading corners, future customers will want to be digitally entertained in their cars.
Car designers are also reaping the benefits of networked work. In the future, automotive designers will collaborate entirely in the cloud to efficiently design the vehicles of tomorrow remotely. In-depth software expertise will thus become a key differentiator for automotive manufacturers.
Integrated factory planning
"Climate change does not allow us to have lengthy planning processes for the factories of the future," says Axel Save, engineering manager of factory layout and modelling at Northvolt. "We have to become faster and more efficient." With his team he builds the gigafactories of the future, which are currently mushrooming around the world to meet the demand for electric car batteries.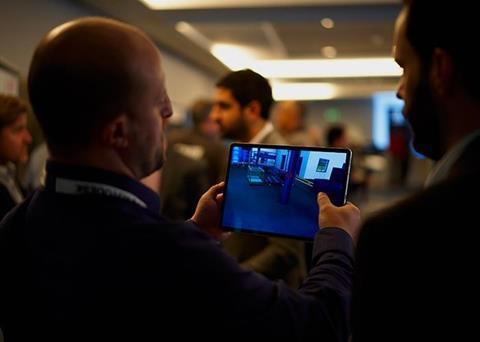 With integrated factory planning, everyone involved in the construction comes together in the cloud to design the car and battery factories of the future
Like Porsche or e.GO, Northvolt relies on integrated factory planning to digitally represent all the details of the factory in a central BIM model. The centre of the model is the building itself: the factory. It contains a digital representation of all trades, from the robot to the production line. All parties involved in the construction come together in this model: architects, factory planners, contractors, assembly experts, fire protection specialists and other authorities. Their designs, data, and information are all connected—including costs, suppliers, materials, and area size. Coordination and change processes take place in a central model, increasing efficiency and saving time.
Artificial Intelligence
"Compared to other technologies, artificial intelligence [AI] is still in its infancy," says Ehab Kaoud, former chief exterior designer for trucks and SUVs at Ford and adjunct professor of transportation planning at the College for Creative Studies in Detroit. "But AI will come and turn the market upside down." Kaoud is already experimenting with AI to get inspiration for his automotive designs. "AI makes us better designers," he says.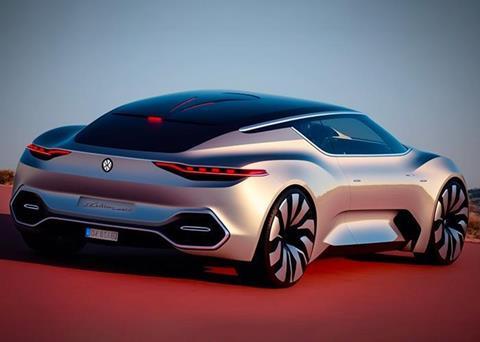 This design comes from the pen of an artificial intelligence. AI will play an increasing role in car design, helping to shape the mobility of the future. (Image courtesy of Ehab Kaoud)
AI can create ideas that human designers wouldn't think of—the same applies to AI-based generative design. With the help of algorithms, AI can create thousands of designs based on predefined parameters. The designer then examines the alternatives and refines the design. Toyota, for example, used this technology to design a frame for a lighter and more sustainable car seat.
These trends will massively change the way designers, engineers, and fabricators work. This shift will require delicate communication from management to bring the workforce onboard the path of disruptive change. Aside from all the software solutions experts will have to master in the future, change management should be the most important tool for all managers in the automotive industry to put more horsepower on the roads of tomorrow.
This article was originally published on Redshift, an Autodesk publication to inspire designers, engineers, architects and manufacturers. Interested in more content? Subscribe to the Redshift newsletter.
About Autodesk
Autodesk is changing how the world is designed and made. Our technology spans architecture, engineering, construction, product design, manufacturing, media and entertainment, empowering innovators everywhere to solve challenges big and small. From greener buildings to smarter products to more mesmerizing blockbusters, Autodesk software helps our customers to design and make a better world for all. For more information visit autodesk.com or follow @autodesk