Updated June 16, 2022 with on-demand video.
A lot has changed in the last two decades of interior design. Historically, production car interiors were focus and judged on comfort and functionality and a pallet of established materials. Concept cars pushed at the boundaries of what was possible, but the advent of the digital world changed the game forever.
Today, advances in software, sustainability and changing powertrains have repositioned the car interior as at the cutting edge of innovation – the space which affords far greater design freedom than at any point in history.
These developments have brought with them a whole raft of new requirements in terms of design skills – UX designers, for example, are now key figures in the development of any new car. Materials are changing too – while concerns about the environment were present 20 years ago, the issue now leads every design conversation, which is forcing a reappraisal of everything from supply chains to definitions of luxury. 
Today, you are as likely to find flax competing for interior space alongside recycled PET bottles in a high-end concept car. Indeed, materials themselves are the subject of technological innovation with smart surfaces offering a more seamless HMI. And while the rise of EVs means greater opportunities to configure internal space, autonomous driving technology, still yet to make its impact truly felt, promises a multi-modal interior with endless possibilities. 
To coincide with the relaunch of influential interior design magazine Interior Motives, this Car Design News Livestream hosted a select panel that reflected on how interiors have changed over the last 20 years and look ahead to the next 20.  
Subscribe to Interior Motives here.
Key points covered in this livestream:
The primacy of the User Experience
Integrating technology and materials
Changing approaches to luxury
Autonomous driving and multi-modal interiors
Featured Speakers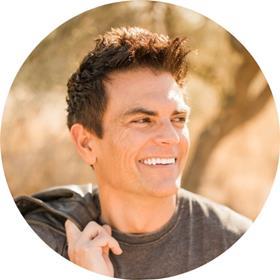 Bryan Nesbitt, Executive Director, Global Cadillac Design, General Motors
Bryan Nesbitt was appointed Executive Director, Global Cadillac Design, effective March 1, 2022. Previously, Nesbitt served as Executive Director of Design, Global Advanced Design and Architectures. In this position, he leads multiple studio teams, including the production studios for Brightdrop and the Cruise Origin. Nesbitt has also served as GM China Design Vice President. Additional leadership assignments include Vice President of Design-GMIO; Vice President of NA Design; Vice President of Design-GM Europe and General Manager of NA Cadillac. Nesbitt is an Honors graduate of Art Center College of Design and joined GM in 2001 as Chevrolet Director of Design. He received the Young Leadership & Excellence Award from the Automotive Hall of Fame in 2002. Some of the award-winning vehicles designed under his leadership include the 2008 NACOTY Chevrolet Malibu, 2008 Buick Enclave, 2009 ECOTY Opel Insignia, the 2015 Cadillac Escalade, GMC Yukon and Chevrolet Tahoe, and the 2021 Brightdrop EV600. His most awarded concepts include 2006 SAAB Aero-X, 2015 Chevrolet FNR, 2017 GM SURUS, the 2020 Cruise Origin, and the 2021 Cadillac eVTOL Halo.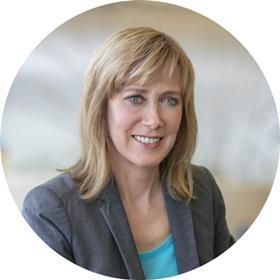 Elizabeth Wetzel, Co-Director, Transportation Design, Lawrence Technological University
Liz Wetzel's global automotive design experience spans more than three decades. She has led the development of over seven concept vehicles and 25 production automotive designs onto the road and into the hands of customers. As a former Design Director for General Motors Global Design, Wetzel's experience includes 20 years of leadership positions in Exterior Design, Interior Design, Color & Trim, UX Product Design, Brand Strategy, and Perceived Quality, as well as an international assignment as Interior Design Director at General Motors' European Design Studio. Currently, Liz is the Co-Director of Transportation Design at the College of Architecture & Design at Lawrence Technological University.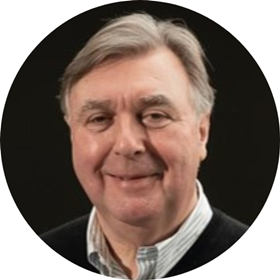 Peter Horbury, Senior Vice President, Design, Group Lotus
Currently senior VP of design at Lotus Peter Horbury's career has spanned 50 years. The designer has worked for brands suchs as Chrysler, Ford, Volvo, Geely Group while also freelancing for Bentley, BMW, Mercedes-Benz, MG, Rolls-Royce, Triumph and more. His diverse portfolio covers cars, bikes, buses, vans and London taxis and he has been employed across the world, from Coventry to Detroit and Shanghai to Gothenburg. He studied at Newcastle College of Art in the late 60s before completing a masters degree in automotive design at the Royal College of Art in 1972. His first big project was with Chrysler working on the Horizon, which went on to win 1979 European Car of the Year. As executive VP of design at Geely, Horbury oversaw a variety of brands including Lynk & Co, Geometry and Zeekr.
Moderator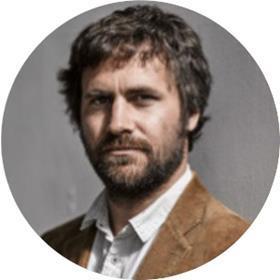 James McLachlan, Editor, Car Design News
James McLachlan is editor of Car Design News, Interior Motives and Car Design Review writing, commissioning and editing the editorial output across digital and print. A design journalist for 14 years, James is interested in the intersection between car design, urban planning, technology and culture.
Keep up with more CDN broadcasts and events on the future of interiors and car design