It is the first trip to Shanghai for Karma Automotive, the Chinese/American luxury brand. Not content to quietly sneak into the show and keep a modest profile, Karma has boldly introduced three vehicles today, which they have dubbed the 'Shanghai Big Three'. It is a project that represents Karma's 'New Dawn' initiative.
Karma Automotive, which rose phoenix-like out of the ashes of Henrik Fisker's former car company, has quietly been building a limited edition and an updated version of what was the Fisker Karma sedan (now called Revero).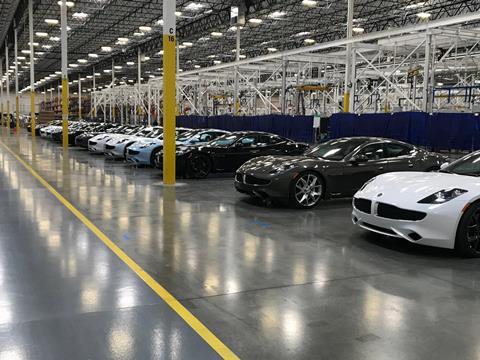 Karma has always had plans to expand their line-up and now, in Shanghai, they are showing what the future of the brand could be.
The three cars revealed today include:
2020 Karma Revero GT 2.0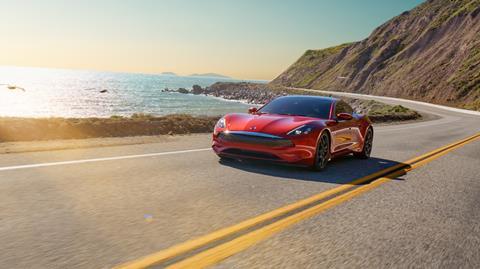 This is an updated version of the Karma sedan, which includes some modest cosmetic changes, plus a new range-extender in the form of a 'TwinPower' turbo three-cylinder engine supplied by BMW AG. The inline triple serves to power an on-board electric generator, which in turn powers the electric motors that propel the car. The engine is not connected to the wheels, only to the generator.
This is sometimes referred to as a series hybrid, although Karma insists on calling the Revero an electric car. The new Revero is already in limited production at Karma's manufacturing facility, and should be available to buyers in just a few months.
Karma Pininfarina GT Coupé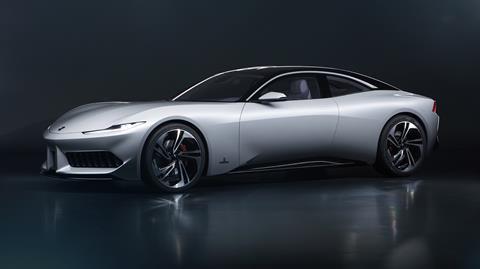 The first collaboration between the storied Italian Carrozzeria and Karma, the GT coupé is reportedly the first time Pininfarina has designated a collaboration project a 'GT'. The GT is built on the 2020 Revero's underpinnings, but reinterprets that sedan design into a speedy Coupé format. All-new body panels, as well as a new interior, give a fresh face to the Karma brand.
The Karma SC1 Vision Concept
A glimpse of Karma future is shown in this new roadster, which is a pure BEV with advanced range and power. The styling, designed by Karma's in-house design staff, is a clue to the company's future offerings, while the interior design reflects emerging trends in HMI, 5G connectivity and an emphasis on human integration with the car through advanced touch, voice, eye and graphical interfaces.
One thing not explored in this concept, or any Karma vehicle, is autonomy. Karma is a luxury brand for those who like to drive.
All Karma's products are available for a vast range of customisation options, and we were invited, along with other members of the press, to tour Karma's manufacturing facility in Moreno Valley California, which was rechristened as the Karma Innovation and Customization Center (KICC). Karma doesn't think of this as a factory, but as "a European-style, craft production facility."
As we toured the manufacturing centre with plant manager Martin Harrington, we not only saw the standard Karma cars being built, but were introduced to options for customisation. We were also shown points where innovative technologies were being developed for implementation into Karma vehicles, and to someday be licensed to other manufacturing partners.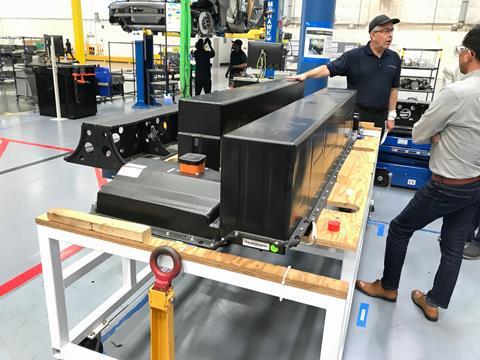 The KICC facility, at 550,000 square feet, is small for a manufacturing centre, but large for a customising shop, which is how Karma views itself: a bespoke creator of luxury cars. There is advanced machinery, including robots on the floor, but they are there strictly to complement human engineering and craftsmanship.
Karma envisions a future of limited-run luxury cars both for its own brand and other manufacturers.There are no plans for mass production in Karma's future, although it may license technology to a mass market brand for production in China.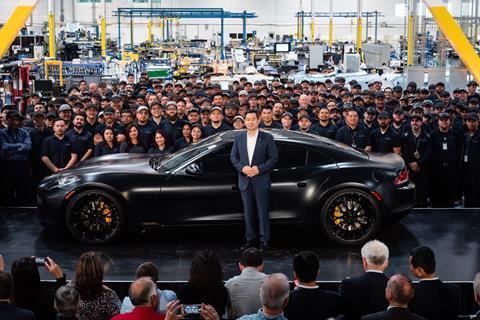 With the introduction of the 'Shanghai Big Three', Karma has made an introduction to the future of the brand, as well as potentially exciting partnership with Pininfarina (who have recently opened a Los Angeles Studio). Can it follow through to expand beyond the Revero and into racy coupés? Can it effectively export its cars to Chinese and European markets? Time will tell.