In a career spanning almost 50 years, Peter Horbury has worked his car design magic at Chrysler, Ford (twice), Volvo (three times), Geely Group and Lotus while also freelancing for Bentley, BMW, Mercedes-Benz, MG, Rolls-Royce, Triumph and more.
Recently VP of global design at Geely, the umbrella brand which encompasses Volvo, Lynk & Co, Zero and Lotus, Horbury recently moved across to the British sports car maker as senior VP of design.
Horbury's diverse portfolio covers cars, bikes, buses, vans and London taxis from the mid-70s until the present day and he has been employed across the world, from Coventry to Detroit and Shanghai to Gothenburg. Now a move back to the UK beckons.
Speaking to Car Design News in a wide-ranging interview about his incredible career he described his management style as collaborative. "Managing creative people is quite different from many other management jobs. You cannot dictate, there is no good design dictator. My philosophy has always been to strike up conversation," Horbury explained.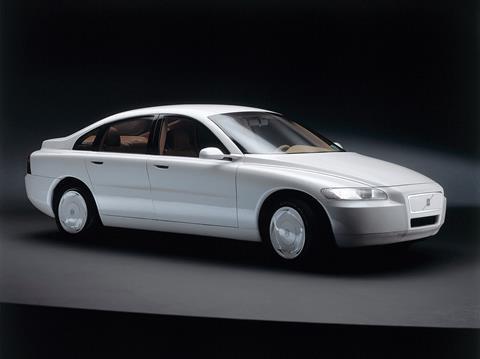 "If you see something is wrong or could be improved, suggest alternatives. If by the end of the conversation the designer is suggesting the changes, the design is still his or hers. You haven't taken over the creativity, but you've managed to get the change you wanted. It's a poor show when directors come into a studio and say I want you to move that line down 5mm and I'll come back tomorrow to check your work. Then you've lost them."
Horbury is credited with helping to transform Volvo from a practical but staid car maker into a stylish premium brand to contend with the big German three: Audi, BMW and Mercedes Benz. Horbury's work included the gas turbine and electric powered Environmental Concept Car (ECC), which was revealed at the 1992 Paris Motorshow. The designer likened working on Volvo estate cars as being entrusted with the crown jewels, a fact he acknowledges with typical wry humour.
"The S40 came out in 1995, and it was a departure, but not as directly attributable to the ECC as the S80 of 1998. Then we followed in 2000 with the V70 mk2 and the S60 the year after. That was hard for some Volvo management to take. I got all sorts of hate mail from Swedish citizens. One said, 'If Mr Horbury thinks that is a Volvo, he must be suffering from Mad Cow Disease', – which was the only other British import to Sweden at the time."
For more gems like this and the full interview order a copy of Car Design Review 8, which also includes detailed critiques and analyses of the Concept Car and the Production Car category winners, the Renault 5 Prototype and Hyundai's masterful Ioniq 5, plus a comprehensive review of the year in car design.