One of the finest car designers of the 20th Century, Robert Opron, passed away last week, aged 89. Responsible for masterpieces for Simca, Citroen, Renault and Alfa Romeo from the late 1950s to the late-80s – and one of the few recipients of the Car Design News Lifetime Achievement Award – we salute his life and influence, via still vivid memories of visiting his house south of Paris back in 2016 to discuss his career over Scotch and Pringles…
Robert Opron's path into car design was an unconventional one. Born 22nd February 1932 near Amiens in Picardy, northern France, his childhood was deeply affected by his working-class father's military career that meant spending many years in French-controlled Africa. His experiences there were fond and formative. "I was practically raised by African women, the mothers of my friends," he told Car Design News back in 2016. "My mother was living the life of a white person in Africa, in a closed milieu I never accepted. I would like to have painted myself black and been born in Bamako, Mali. I love Africa. Without it I might not have done anything in my career. I learned liberty, nature, kindness and solidarity from my time there."
Despite those recollections World War II took a great toll on his family (and future family). His father saw many battles and was made a prisoner of war before escaping and ultimately getting decorated for his bravery but others were less fortunate. "My wife Genevieve's father was a railway engineer and in the French Resistance. He was deported and killed by the Nazis. The experience gave us a lot of anxiety but also a strong will to survive."
Opron pursued an education in fine arts after WWII with an eye to becoming an architect but fell ill with tuberculosis aged 18 and spent time in a sanatorium. "I failed all my studies through circumstances beyond my control. But it wasn't a problem, the school of life is not bad. I also learned about engineering from the books of Genevieve's father."
Finally, in 1952, aged 20, he found work designing sugar manufacturing machinery, and took an engineering course while there. In 1954 with the technical skills learned he moved to an aircraft company in Toulon before starting his car design career with Simca in 1957. After the space-age 1958 Fulgur concept and a little production car work, he was made redundant in 1960 and switched to furniture design before joining Citroen in 1962 under then design boss Flaminio Bertoni – the man behind the iconic DS and 2CV.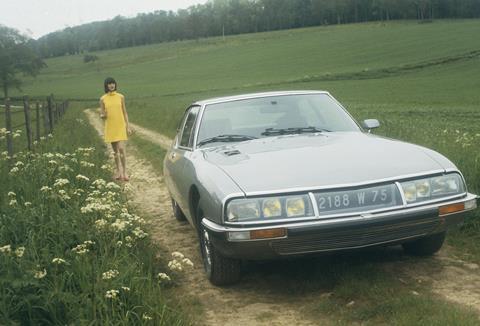 Following a frosty start, he came to greatly appreciate Bertoni as a mentor and friend and after Bertoni's untimely death aged just 61 in 1964, Opron steadily gained influence at Citroen, designing the 1967 'Nouvel Visage' DS mkII and the stunningly angular and low 1970 SM (Série Maserati), arguably his finest work. Notable for its fully enclosed front face – housing the head lamps and numberplate it was quite a departure aesthetically. As he recalled rather mischievously of the project: "The management wanted a small rally car, but I persuaded them to make a prestige Grand Turismo. I created this touring car with two extra seats in the back. It's aged quite well."
Two of his later Citroen designs, the GS small family hatchback and aerodynamically-styled CX large four-door fastback and estate, won European Car of the Year in 1971 and 1975 respectively. Despite those models' critical success, Citroen was a financial mess and went bankrupt in 1974 before merging with Peugeot in 1975. During the uncertainty Opron was headhunted by fellow French brand Renault, where he stayed for 11 years, and oversaw designs including the stylish 1980 Renault Fuego Coupe, 1981 Renault 9 (another European Car of the Year winner in 1982) and the 1984 Renault 25.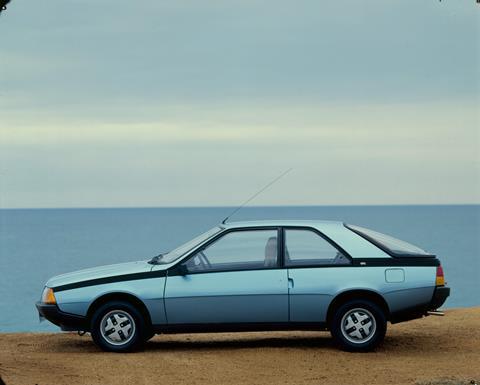 There he also worked with 'freelance' greats like Marcello Gandini on the 1985 Renault Supercinq and Giorgetto Giugiaro on the Renault 21. He moved again to Fiat Auto in 1986 where he co-designed the highly controversial 1989 Alfa Romeo SZ, but which has since become a cult classic. After statutory retirement aged 60, he set up his own design consultancy just south of Paris and worked for micro-vehicle brand Ligier and a few other projects.
When Car Design News had the pleasure of his company for a day back in 2016 as research for his Lifetime Achievement Award – see the Car Design Review 4 yearbook – we found him to be an enigmatic but far from flamboyant or egotistical individual. When our interview time overran and we foolishly turned down lunch, his charming wife Genevieve offered us whisky and Pringles to keep us going. His house was modernist but cozy, with classic chairs and lights, African artefacts and cabinets full of model aeroplanes, cars and more.
A lover of jazz and classical music, he had a large record collection and an incredible stereo with an enormous chest-high pair of speakers. By comparison, Opron was small of stature, casually dressed and a little hard of hearing due to a childhood accident on a railway with a stone which caused a pierced eardrum. In his garage when we visited, there was only a Citroen 2CV Convertible he had personally tweaked, a bunch of old sketches and a Mercedes B-Class runabout.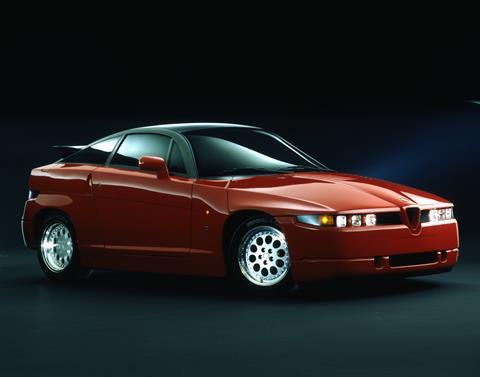 His dreams were always big though. From his very first concept car for Simca back in 1958 presciently foretelling of a potential hydrogen-powered future – which may yet still come to pass – to his stellar production car catalogue later that equates to some 30 million vehicles on the road either designed by Opron or made under his supervision, his track record is bullet-proof and his legacy assured. We'll leave the last words to Robert: "I'm proud of working in the Middle Ages of the car industry because in that time I questioned what is beauty and we created cathedrals. Hundreds of years into the future the car will be recognised as the most important object of the 20th century as it replaced 40,000 years of the horse."
Robert Opron, Knight of the Legion of Honour, born 22nd February 1932, died 29th March 2021
Portrait courtesy of Peter Guenzel Photography