Matteo Licata takes a brief look back at the history of Italian car design and asks if the same emotion can be replicated today
Whenever someone mentions the words 'Italian Design,' the mind automatically conjures up images from the 'Golden Thirties' of the Carrozzeria. The three decades between 1950 and 1980 when a few small outfits located around Turin managed to rival Detroit for global automotive design dominance. Those days are, for better or worse, long gone. As an automobile historian hailing from Turin, I can't help but wonder about the true meaning of those powerful two words and their real legacy, or if they ever meant anything at all. After all, many designers quietly employed by Turinese companies hailed from places far away from the river Po's sleepy banks.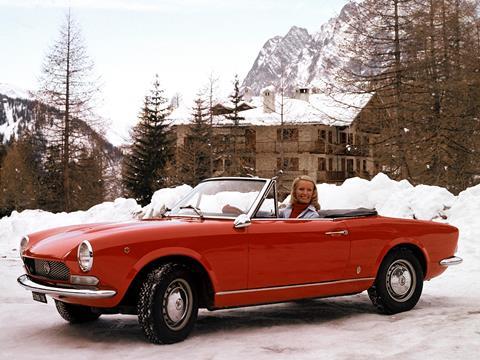 From the 124 Sport Spider designed by the American Tom Tjaarda to Japanese Ken Okuyama's tenure as Pininfarina's creative director, examples of cherished Italian classics penned by foreigners abound.
On top of that, an ideal back catalogue of Italian design classics comprises a wide variety of cars extremely different in both concept and execution, ranging from the restrained elegance of the Cisitalia 202 to the boxy functionality of the original Fiat Panda and everything in between.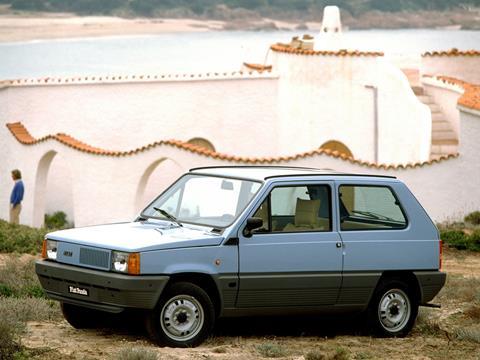 In the present day, storied brands like Alfa Romeo and Maserati make liberal use of the 'Italian Design' expression when describing their current products, which often have strong retro influences and are designed by a very diverse team of professionals from all over the world. It is currently headed by a German. So the questions are: what does 'Italian Design' mean today? Does it have some specific identifiable traits? Is it still possible to draw in Italian?
A look at the timeless shape of the Cisitalia mentioned above, or even to the classic Fiat 500F that recently joined it in the MOMA's collection, may lead us to argue that Italian design is about the perfect harmony of proportions and minimal, yet neat, detailing. But that's what constitutes good car design no matter what – or at least it should be.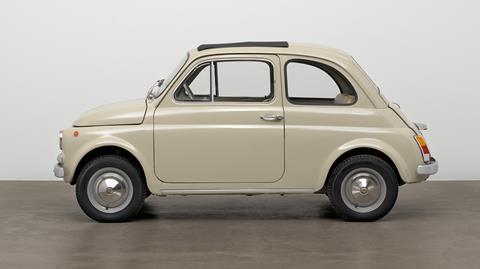 At the other end of the spectrum, the Panda, Giorgetto Giugiaro's functionalist masterpiece, owes perhaps more to the Ulm's Hochschule für Gestaltung principles than it does to the Accademia Delle Belle Arti. Yet, at the same time, it has nothing of the severity that could come as a byproduct of a purely functionalist approach. Instead, its design has a degree of playfulness to it that is perhaps the real secret of its enduring appeal. The Panda is an intelligently designed car, but it doesn't know it and therefore doesn't take itself too seriously.
This concept leads us to nicely to the ancient word 'Sprezzatura,' coined by Baldassarre Castiglione early in the sixteenth century. This most Italian of words is now, strangely enough, more widely known elsewhere. Sprezzatura is the subtle art of making difficult tasks or performances look so easy and natural to seem completely effortless, even mundane by the person performing them. Achieving perfection seemingly without trying, much like the Ferrari 250 GTO or the Aston Martin DB4 GTZ.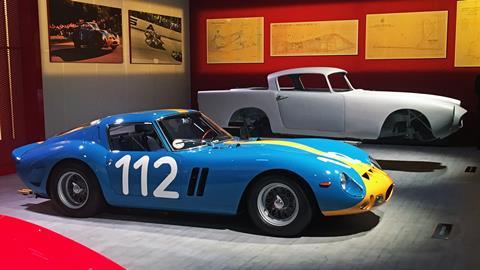 Sprezzatura doesn't carry a passport: it's inherently Italian yet universal at the same time. Many chase it, but few ever get there, and having a surname ending with a vowel won't necessarily help. Therefore, if a 'trait d'union' between the best cars designed in Italy does exist, it could be that they appear simple and made of almost nothing, yet they make a compelling and sometimes arresting statement. That's what masters do.
Think about the second, and perhaps more famous, part of "Another Brick In The Wall" by Pink Floyd. Any musician would tell you that it is a pretty straightforward song, dead easy to play by even the scrappiest music band. Yet it took considerable time and effort to compose, and it still resonates with pretty much everyone four decades after its release.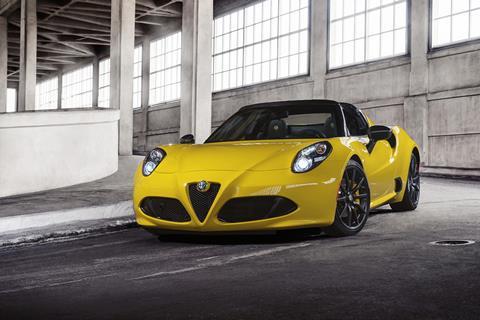 Automobile Design's whole raison d'être is and has always been, to generate a powerful emotional reaction, yet this foundational principle can easily get lost in the daily grind of oversized design studios and needlessly contrived internal politics.
That's why, during a recent talk I gave to design students, I stressed that great automobile design is made with love and out of love. I said that they should never lose the passion and drive that led them into a design academy in the first place, because each one of them has much better tools and will be much better prepared than any of his or her predecessors ever were.
The secret of the old masters of Italian design, if they've ever had one, was their sheer love for the automobile and their work, full stop. That's what I call 'draw in Italian.' And the good news is that, while most of the names we now revere may be dead and buried, love and passion for the automobile won't and never will be, if we don't let it happen.