In this issue: Bentley EXP 100 GT, Genesis Mint, Geometry A, Lotus Evija, Lincoln Corsair, Honda e, Special focus - Lighting, and 5 inspirations - Ian Callum
Buy this issue or subscribe to receive 4 x print issues per year plus read on cardesignnews.com, or purchase a tablet-only edition via: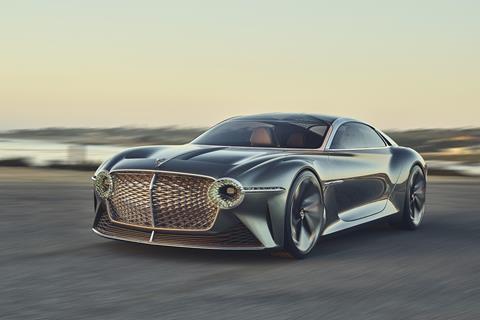 Bentley EXP 100 GT
Getting to 100 years old, let alone celebrating this in style, can be tough for any business, but Bentley pulled off the trick with aplomb at its Crewe, UK headquarters. The visual centrepiece of the luxury British brand's birthday bash in July 2019 was the unveiling of its stunning EXP 100 GT all-electric grand tourer concept which is also, as head of interior design Brett Boydell tells Interior Motives, an important indicator for Bentley's intentions looking ahead – to the year 2035, to be exact.
Interior Motives subscribers can read more here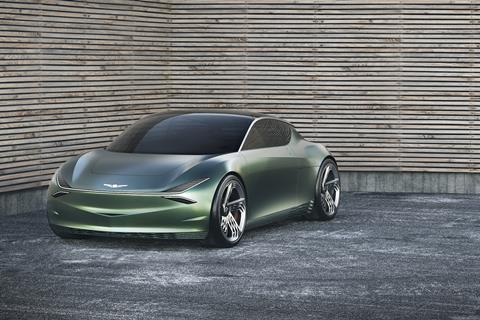 Genesis Mint
"The Mint is the tip of the iceberg of the new colour and trim philosophy that will be rolled out with the new Genesis models about to be launched," says Luc Donckerwolke, chief design offi cer, Hyundai Motor Group. "It's an elegant take on premium and luxury automotive design, refi nement and anti-conformism applied to inspire connoisseurs." Besides this previewing role, the two-door, two-seat Mint also explores a new typology for the Genesis brand. As an all-electric A-sector city car, it "challenged us to visualise a scaled-down interpretation of our signature aesthetic," Donckerwolke explains.
Interior Motives subscribers can read more here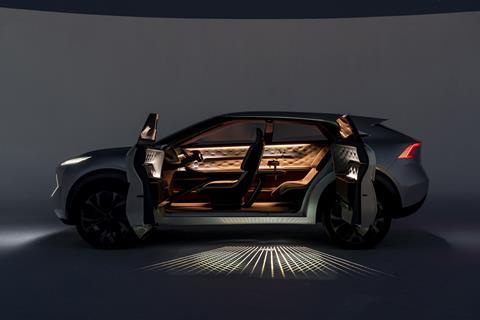 Special focus - Lighting
The end of the age of speed is having a profound effect on the way car designers are thinking about interiors, and especially their lighting. Previously, focus was on the driver: the switchgear and cockpit were angled and lit to ensure very little got in the way of single-minded concentration on the road ahead.
Interior Motives subscribers can read more here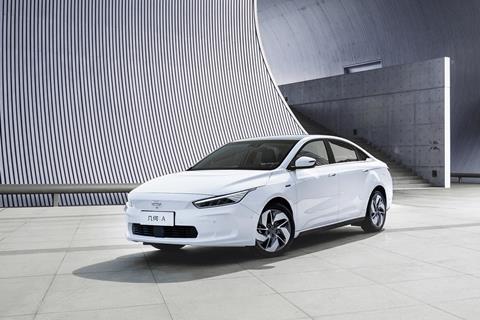 Geometry A
The announcement of Geely's brand-new electric car sub-brand Geometry, so fully-formed and sophisticated, was a shock to many at the 2019 Shanghai motor show. Demonstrating the speed – and style – of change in the Chinese automotive market, and featuring genuine innovations previously reserved for concept cars, the Geometry A (seen here in early production form) has an interior which is a revelation for a car in its price bracket.
Interior Motives subscribers can read more here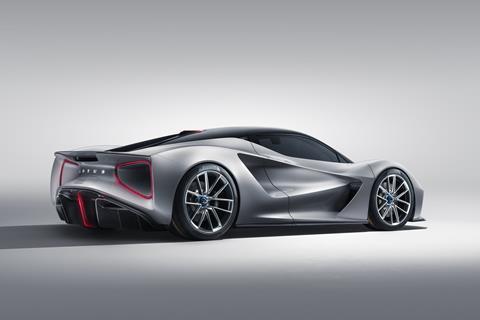 Lotus Evija
Lotus last appeared in Interior Motives in our September/October 2008 issue, which featured the Evora 2+2. That model was also the last all-new car Lotus launched. The unveiling of the Evija has therefore been a big moment for the company – especially given that this new Lotus is not just all-electric, but hypercar-fast (2000hp), expensive (£1.7m plus taxes) and exceedingly rare (only 130 will be made). Its name, by the way, is pronounced 'E-vi-ya', meaning 'the first in existence', or 'the living one'.
Interior Motives subscribers can read more here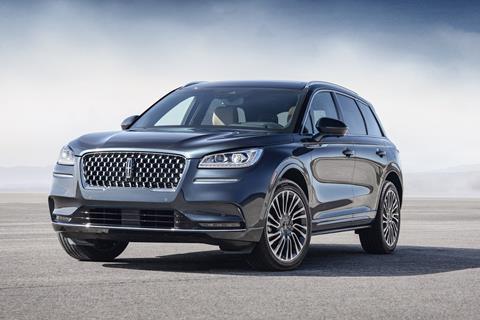 Lincoln Corsair
Lincoln has been working in the C-sector space for over a decade, seeking to bring big-car luxury to a small platform and package. The spacious Lincoln C concept of 2009 explored this theme, and hints of Lincoln interiors to come were found in that car, especially the broad two-tiered instrument panel and the wide, open cabin and panoramic roof; and the experience of the C project has surely informed the bringing of the premium ambience of Lincoln's larger SUVs into the five-seater Corsair, which completes Lincoln's latest product line renewal.
Interior Motives subscribers can read more here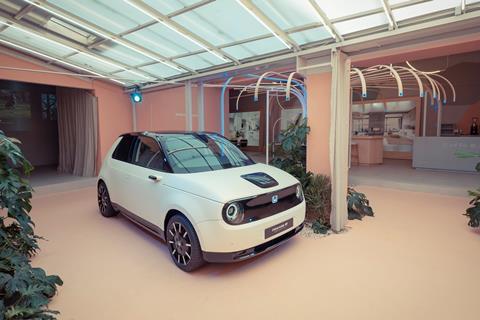 Honda e
The clean, friendly exterior design of the Honda Urban EV concept unveiled at the 2017 Frankfurt motor show, and its super-simple, calm interior – dominated by a huge infotainment screen, which spanned almost the whole width of the dashboard – were both surprising and impressive. Perhaps even more surprising, however, was the news that the production Honda e itself had been under development well before the concept was unveiled.
Interior Motives subscribers can read more here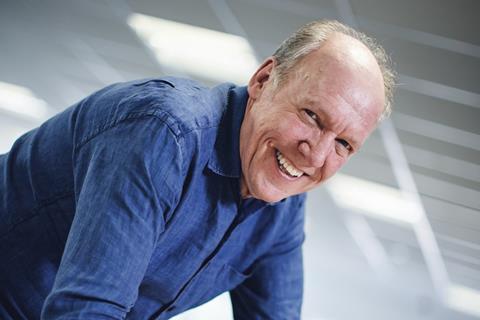 5 inspirations - Ian Callum
We chat to legendary designer Ian Callum as he reveals what has, and what continues to give him inspiration…
Buy this issue or subscribe to receive 4 x print issues per year plus read on cardesignnews.com, or purchase a tablet-only edition via: