The car the defined a decade of Aston Martin design, explained by its designer
At the London Classic Car Show in February of this year, Jaguar design director Ian Callum was selected to receive an 'Icon Award' to commemorate his illustrious career designing some of the world's most iconic cars.
Car Design News got some exclusive time with Mr Callum at the show's dedicated stand, where he gave us the story behind all 11 of the cars present – and one or two prototypes that weren't.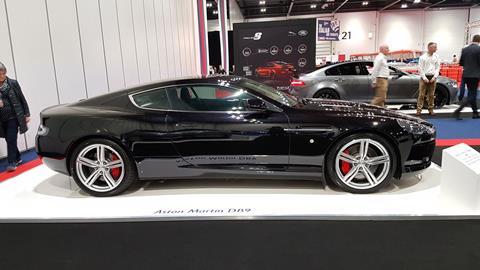 Ian Callum on the Aston Martin DB9 (and AM305 design concept)
We started working on this after we did a V8 mid-engined car, which was the AM305 concept – I worked on that car at TWR with a small V8 in the back. Then Ulrich Bez took over the company at this point, and he didn't want a mid-engined car; he said Astons have to be front-engined. He obviously had an engineering strategy as well, where he could use the front end of the big car on the smaller one, but I disagreed with him and said that it could be a mid-engined car… and he had the view that British cars should never be mid-engined.
[He won't like their latest work, then…]
So, what happened was we turned this into a front-engine car, which if you look at it carefully, is basically the V8 Vantage – the car that Henrik Fisker also worked on, although the reality is that we'd done most of it already – so that's basically where that came from. But we had to stop the AM305 to start the DB9, because we suddenly realised the DB7 was going to run out of legal requirements sooner than we thought, so we'd better go and do a DB8 (but it happened that it became the DB9 and we missed the '8' out).
We took the form language of the car that we'd built, the small one, and then pumped it up, because we needed to do it very quickly. So, the form language actually became very similar to the V8 – and you can see that, actually – because the intention was to go back to the V8 and redesign it. But unfortunately, I never got the chance, because I was asked to focus entirely on Jaguars at that point.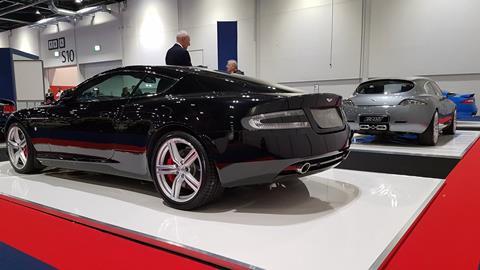 The DB9 was actually designed in the Jaguar design studio. We had a separate small studio, with an annexe – nobody knew about it, except me and a couple of other designers – and we designed this separately with a group of three or four designers, and that's how it came about. As we finished this, of course, we moved onto the Jaguar XK.
So that's the Aston Martin story, with the small mid-engine V8 that I'm so sad didn't happen. We also did another Aston called 'T.ax', that stood for 'Tom's Aston Experimental', and we did this one as a potential GT racing car to propose to Aston Martin with a V8. That was a full-size model we did with a complete package and everything, but Aston didn't buy it. They didn't want it because it would've cost too much money, so it never happened…
Next week, as you may have guessed at this point, the story moves from Aston Martin to Jaguar, in the form of… a diesel hatchback. It's a more important stepping stone than you may realise.