Join this premier livestream, in partnership with Ultrafabrics, where our panel will explore new ways to reshape the exterior and interior of cars.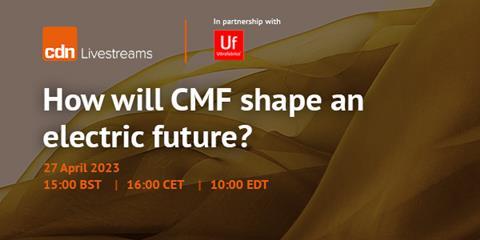 The automotive design world is undergoing huge universal change with new ways to reshape the exterior and interior of cars. Across materials, finishes, and trends, CMF teams sit at the heart of these changes.

What will the challenges and opportunities be for CMF designers in the new era of EV design?

New platforms and technology will need a new aesthetic that will harness materials, texture and colour to attract the next generation of customers. CMF teams can find inspiration and innovation in parallel creative industries beyond automotive. With a greater interest in wider issues such as sustainability, there will be a greater focus on how materials and colour finishes can enhance the performance, lightweighting and durability of the car. With potential avenues open to solving these issues, reduced colour pallets being a prime example, secondary finishes will play a greater role in defining the car interior.

There is also the UX question: how will this fast-moving aspect of design affect CMF choices? As EVs become dominant, at least in the medium term, CMF teams are in a unique position to shape the future.

Car Design News invites you to explore how that future may look
Speakers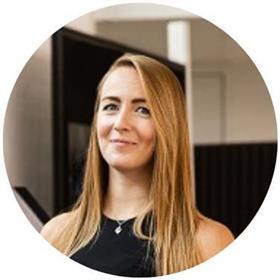 Nicola Danks
Colour & Materials Design Manager
Lucid
Nicola manages the team, curating and delivering innovate and sustainable materials, setting the strategy and vision for future Lucid vehicles. Nicola joined Lucid in early 2022 after being awarded the Women in Automotive rising star award from Autocar, which she received following her success at Jaguar Land Rover (JLR). Nicola joined JLR as a Colour and Materials graduate in 2013 leading the CMF design of multiple new models, including the Land Rover Defender, the Range Rover and the Range Rover Sport. Nicola also had an opportunity to establish a CMF position in JLR's Shanghai office, representing the Gaydon headquarters and working in the Chinese market. Nicola spent nine years inspiring, designing, and validating 'first-to-market' materials for the premium automaker.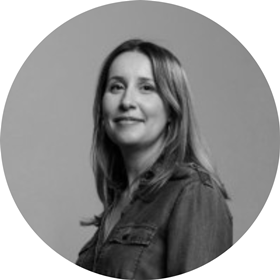 Marie-Camille Lecoq
Head of CMF & Sustainability
Lotus
A graduate of Strate, School of Design in Paris, Marie has held various positions across multiple fields and continents for 15+ years in the Design industry, working on both advanced and production projects. A CMF veteran of Nissan in Japan and General Motors in the US, she eventually moved back to Europe for JLR in the UK, where she was able to work for SVO on bespoke products and later lead production projects like the latest and critically acclaimed Range Rover and Range Rover Sport. Later in 2019, she joined Lotus' newly created Design studio dedicated to the brand's EV lifestyle vehicles. The challenge was dual, build the LTCC CMF studio from scratch and simultaneously deliver the products starting with the all-new and recently unveiled Lotus Eletre… Beyond her current product focused CMF responsibilities, Marie-Camille's latest assignment is to spearhead the sustainability activities within Design and actively supports the same within the company in Europe as well as in China.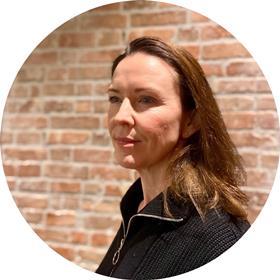 Emma Reynolds
Senior Sales Executive
Ultrafabrics
Emma works with transportation design studios across the globe. With a focus on new material styles and product innovation, Emma works with a range of design, technical and commercial stakeholders. Emma is an accomplished sales professional and Ultrafabrics trend specialist. Emma is currently UK-based heading up Ultrafabrics EMEA transportation sales and has previously worked in Italy and California.
Moderator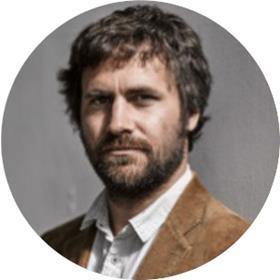 James McLachlan
Editor
Car Design News
James McLachlan is editor of Car Design News, Interior Motives and Car Design Review writing, commissioning and editing the editorial output across digital and print. A design journalist for 14 years, James is interested in the intersection between car design, urban planning, technology and culture.
Register for the livestream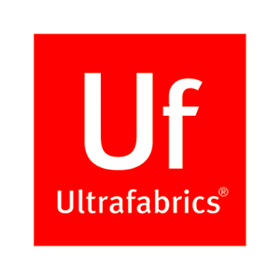 Sponsor
Ultrafabrics produces a range of premium, animal-free materials that is reshaping the world of performance fabrics. Crafted in its Japanese mill using the proprietary production process, Takumi™ Technology, the company's passion is the creation of unrivalled sensorial experiences. Ultrafabrics' continuous investment in innovation, research and development has resulted in a range of polyurethanes suitable for both indoor and outdoor use. The brand's growing client list of luxury brands spans many industries, from residential and contract furniture to upholstery for cars, yachts, airlines, and private jets.