The best cars of 2019, as decided by our judging panel of experienced automotive designers
In an exclusive livestream on Car Design News, the Car Design Review 7 book has been launched (for sale here) and the Awards for Concept and Production Car of 2019 have been given to Land Rover's Professor Gerry McGovern, for the Land Rover Defender production car, and Klaus Busse, for the Fiat Concept Centoventi in the Concept Car category.
Concept Car of the Year was awarded to a surprise reveal from the 2019 Geneva show, the Fiat Concept Centoventi. Centoventi is a ground-up reimagination of the iconic Panda and was praised by our Judges for its innovative modular concept and outstanding colour and materials execution.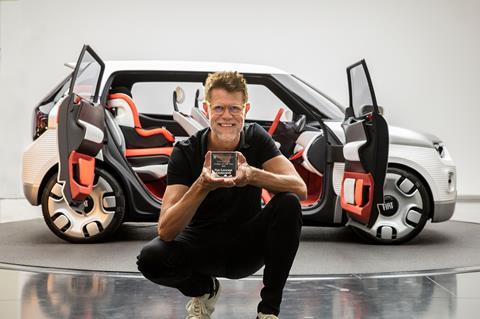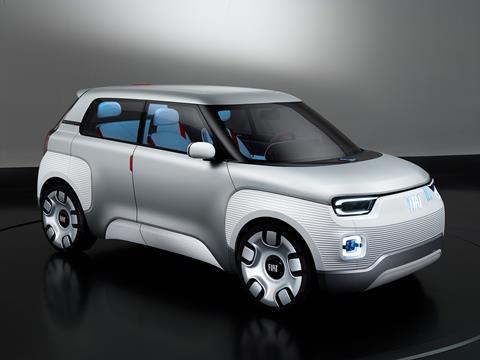 Second place went to the Tesla Cybertruck, third place to the Hyundai Concept 45.
Production Car of the Year was won by the Land Rover Defender; this much-anticipated re-work of a beloved classic is an outstanding piece of creative work. Our Judges were impressed by this off-road vehicle's rugged simplicity and architecture and renewed, classic design, staying true to its design heritage.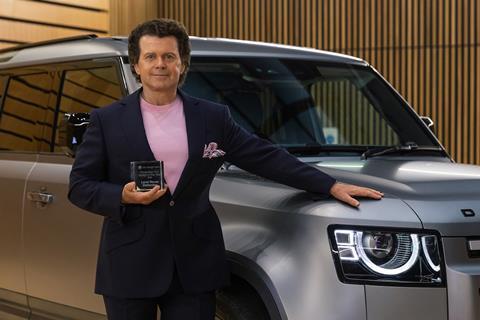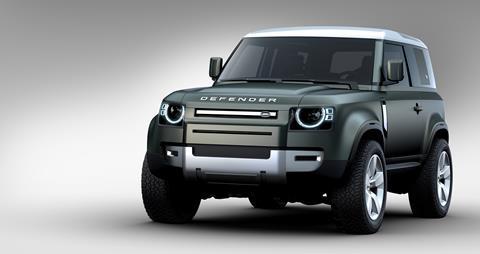 Second place went to the Honda e, third place to the Porsche Taycan.
The Lifetime Achievement Award this year was awarded to Hartmut Warkuss. Hartmut Warkuss has an automotive career that started in the 1960s at Mercedes and Ford. He went on to oversee the designs of seminal cars for Audi, VW and Bugatti from the start of the 1970s right through to the early 00s. During that time he also mentored numerous young designers that have gone on to have their own stellar careers as heads of design across various major global brands – including J Mays, Martin Smith and Thomas Ingenlath – and briefly became VW Group's first ever head of design in 2002. His combination of great designs, strong judgement and inspirational management is the reason he has been honoured with this year's Car Design News Lifetime Achievement Award.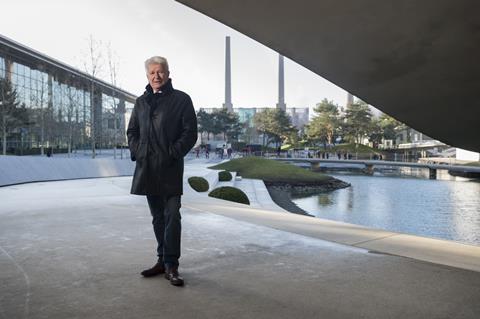 The bespoke cover for this year's Review was devised, tested and prototyped with Covestro using its Maezio composite material, chosen for its light weight and automotive applications. This composite material signals a key automotive trend towards materials which do more, can be integrated with technology, and which are visually appealing but also lightweight, space and energy efficient and able to be formed into new designs and applications. This unique Car Design Review 7 cover has been hand-bound into every book.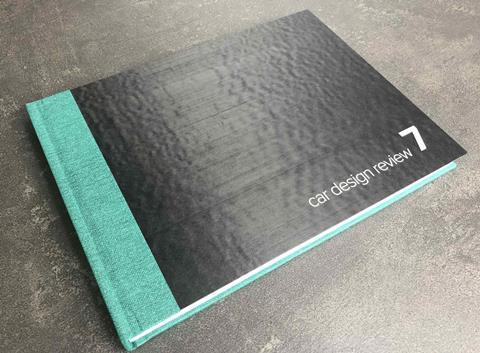 A hand-picked panel of 18 leading designers from around the world review and vote for the Car Design Awards, which means they truly represent the experts' opinions and carry huge credibility within the industry.
This year's judges were: Klaus Bischoff, VW; Mitja Borkert, Lamborghini; Klaus Busse, FCA; Jonathan Disley, Volvo; Luc Donckerwolke, Genesis; Francois Farion, Groupe Renault; Karim Habib, Kia; Dale Harrow, RCA; Peter Horbury, Geely; SangYup Lee, Hyundai; Alejandro Mesonero-Romanos, Seat; Davide Pizzorno, ED Design; Jingfeng Shao, SAIC; Stefan Sielaff, Bentley; Tod Willing, Ford; Crystal Windham, Cadillac; Phil Zak, Chevrolet; Fan Zhang, GAC.
The annual hardback book also rounds up design and mobility trends, expert comment, student work for the year and future predictions of the international car design community.
Concept Car judging results for 2019
1 Fiat Concept Centoventi
2 Tesla Cybertruck
3 Hyundai Concept 45
4 Citroen Ami One
5 Genesis Mint
6 Bentley EXP 100 GT
7 Cupra Tavascan
8 Lexus LF-30 Electrified Concept
9 Alfa Romeo Tonale
10 Suzuki Waku SPO
Production Car judging results for 2019:
1 Land Rover Defender
2 Honda e
3 Porsche Taycan
4 Polestar 2
5 VW ID.3
6 Lotus Evija
7 Aston Martin DBX
8 Byton M-Byte
9 Mustang Mach-E
10 Chevrolet Corvette Stingray (C8)