Technicon Design's expanding operations in China are now supported by a new, state-of-the-art design studio under the design direction and management of brothers Luca and Matteo Fioravanti, renowned for their automotive design experience.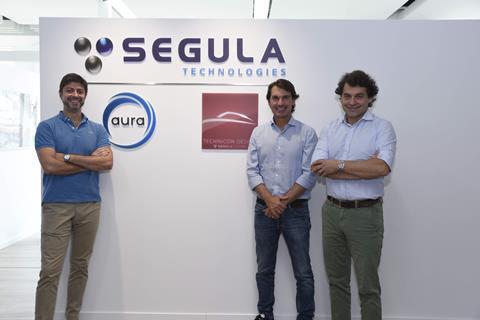 Automotive design specialist Technicon Design has opened a new studio in Shanghai, the company's seventh location globally, under the technical leadership of Design Director Matteo Fioravanti. The studio will help expand Technicon's design services to domestic and global brands in the world's largest automotive market, as well as in regional markets in Asia.
Technicon Design – owned by industrial engineering group Segula Technologies since 2017 – is a key player in automotive design with recognised expertise in Europe, America and Asia. Segula, present in China since 2005, has three other locations in China, including in Wuhan, Shengzhen and Chongqing.
Along with this global pedigree, the Chinese studio benefits from the Fioravanti family's touch, a name synonymous with automotive design. Matteo Fioravanti has more than 22 years experience across major design projects for Ferrari, Toyota, Lexus, FCA, GM, Mercedes-Benz, PSA as well as several Chinese brands, including BAIC and FAW.
His brother, Luca Fioravanti, is General Manager of Technicon Design, and is also closely involved in the development of the business in China.
Both have worked closely with their father, Leonardo, who is renowned for designing several of Ferrari's cars, including the 365 GTB/4, and the family's automotive work together has ranged from concept to production cars, including a patented roof system for Ferrari SuperAmerica, and the Ferrari SP1 one-off edition.
"All of this experience and knowhow is now part of the Technicon Shanghai studio," said Luca Fioravanti.
The studio is located in the Caohejing Hi-Tech Park near to other high-tech companies. "It is a great place to setup a design studio and we are surrounded by some very advanced companies such as Tencent and Emerson but also OEMs such as PSA," added Fioravanti. "We are close to Honqiao Airport and to some clay model shops, so for us it is very strategic position."
The studio will offer the full chain of design services you would expect, starting with brand and trend analysis, through sketching and rendering, CAS, 1:1 scale modelling, studio engineering, visualisation and verification models up to A class release.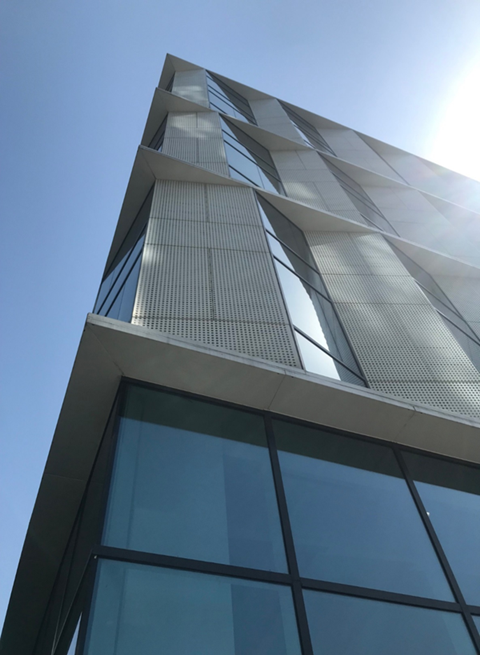 The Shanghai studio will build upon Technicon's growing business in China. Since securing a contract with a Chinese OEM in July 2018, it now has developed more than 16 projects for 13 different customers. "The ambition of Technicon in Shanghai is to become a consolidated design house that can offer design services for both local and foreign major OEMs. We aim also to offer not only design services in the classic way but offering them mixed with the new digital disciplines," Fioravanti explained.
"We are a state-of-the-art studio, not a branch," Fioravanti clarified. Design Director Matteo Fioravanti is based permanently at the new studio and the developing team are made up of a mix of local and international designers.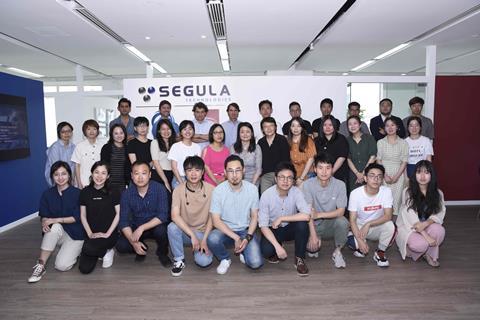 China is a fundamental market for Technicon and Segula, not only for its enormous domestic automotive industry but also as a strategic hub for wider automotive services in Asia and globally. Luca Fioravanti explained that the new studio will service Chinese OEMs in Shanghai but also move with them as they expand into designing and manufacturing cars for countries outside China, particularly those where Technicon has existing operations. "The same movement is happening from West to East too, with customers we are serving outside China that we want to work with in China. Furthermore in China, some of the new mobility solutions will happen before they will in other markets, so our presence here is once again highly strategic," Fioravanti explained.
"Being part of a large group like Segula gives us the correct size to approach global OEMs, and we can exploit the presence of Segula group not only in China but also in countries nearby such as Japan, Vietnam, South Korea, Malaysia and India. We can complete the offer of our typical design services along with the services of Segula engineering both for product development and process development. So in China we are present as a complete automotive supplier with two very distinctive area of business: design for Technicon, engineering for Segula," Fioravanti clarified.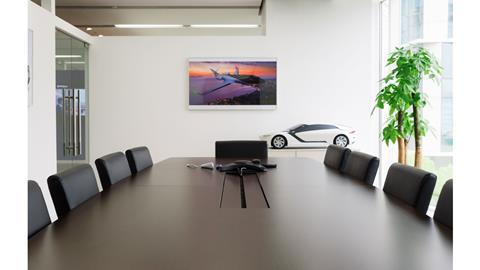 For the time being the main focus for the studio will be automotive, but the skills and knowledge are transferable to other design spaces, such as aviation (Technicon has already been approached, through parent company Segula, to work on a helicopter project). However, the company is facing the same challenge as everyone in China – to recruit talented designers – and carmaker studios are competing for the same people.
Fioravanti is not overly concerned, though. "I'm still convinced that for a young ambitious designer or CAS modeller or studio engineer, there is no better place to grow professionally than an international independent design house. Simply because only in these companies is it possible in a short time to work on different brands and different kinds of vehicles. Moreover if they are good and multi skilled they can be involved in a complete way in the projects. The experience they can develop is very comprehensive," he said.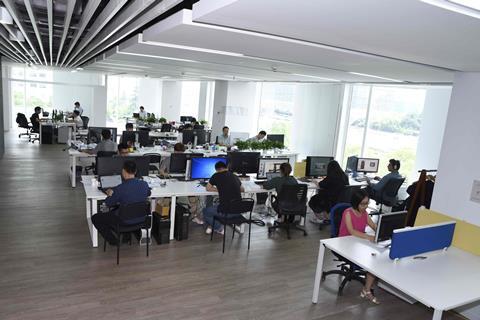 We are not here to serve a particular customer," Luca Fioravanti told CDN, "but rather we aim to establish a few solid and long-term collaborations with major Chinese OEMs and foreign OEMs. Luckily, we have started, from the beginning, to work with both of them."
For more information about Technicon Design Shanghai, contact Luca Fioravanti.