First shown as the ID. Crozz prototype at the 2017 Shanghai Auto Show, the Volkswagen ID. 4 has been unveiled digitally following the cancellation of the 2020 Geneva motor show. It is the company's first all-electric SUV.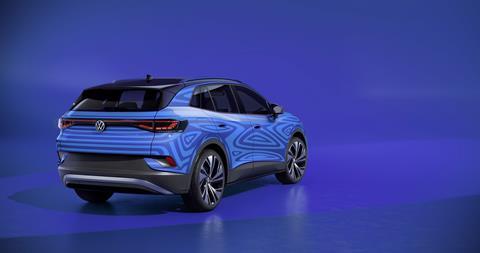 One of the primary areas of focus during design was aerodynamics. "The outstanding aerodynamics reduce the drag coefficient, and it will boost the ID.4's range to up to 500 kilometres, depending on the drive package," commented Ralf Brandstätter, VW's chief operating officer.
The front of the ID. 4 looks very similar to the Crozz prototype, but the rear is completely different. It is far more subsantial, with a separate rear window meeting the roof. This was originally one piece of glass in the prototype, creating a curvier outline that was less SUV-esque.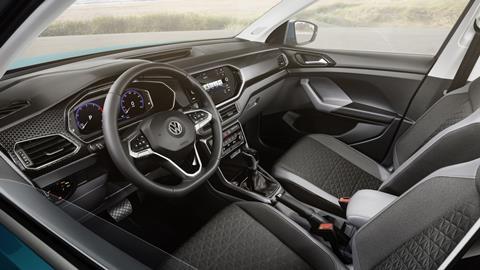 The battery sits in the centre of the floor in order to optimise driving dynamics. The package is compact, allowing for a roomier interior. VW describes the inside as minimalistic, with touch surfaces and voice control technology used in place of buttons and switches. However, it all looks very familiar, and certainly shares features with the T-Cross and Polo.
More details on the model will follow at its official public launch at the New York auto show – assuming that goes ahead.