The Hyundai Pony returns, design disruption with Dassault Systèmes, illuminated cupholders, TAD masterclass and Shiro Nakamura all featured in the final day of Car Design Dialogues
To start the final day of Car Design Dialogues Asia, we took a trip down memory lane, back to 1975 to be precise, when Hyundai started making its first, and subsequently South Korea's first, mass-produced and exported car. The iconic model has now been reborn. In this special design review, Simon Loasby, vice president of Hyundai Styling Group, sat alongside members of his team to talk through the details of the Pony Heritage eV, covering everything from the retro wheel alloys to the decorative tube lights behind the steering wheel. "The interesting thing about this project was that management were very hands-off," explained Loasby. "I kept out of it for the most part. The team looked at our background as they wanted to celebrate the essence of our roots, while also learning from them for the future and models like the Ioniq 5."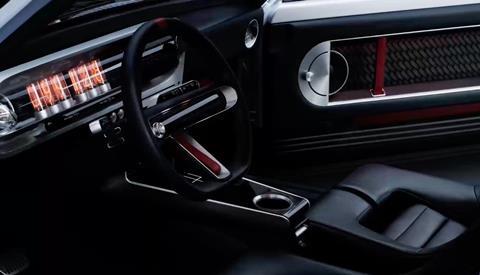 We are in an age of disruption, which means there is a chance to fundamentally change the way we design, according to Dassault Systèmes Anne Asensio and Thomas Balle, Vice-President Design Experience and CATIA Design Industry Process managing director, respectively. Digital tools will obviously play a large part in determining what the future will look like as skill sets broaden into UX and sensory design. But it was clear from Asensio that this is the moment for designers to step up and try to solve challenges beyond automotive design. "Designers have a unique proposition to shape the world we live in. There is a different scope of intervention and shaping the world is the role of design."
Mobility and the Megacity tackled a variety of ideas: the smart city, charging infrastructure, and the idea of data-driven design. On hand to share their thoughts were D-Ford's Lab Directory Usha Ragavachari and Lou Tik, founder of EV car maker XEV. Tik explained how data informed his decision-making 'it doesn't lie' he reasoned. Cars have been seen as the enemy of the city - polluting and dangerous to pedestrians but Tik said that cars can be a part of the solution if they become more adaptable. Tik cited the windshield as an hypothetical example – could it be used as a touchscreen when the car was not being used. While Ragavachari agreed that data was useful to a point, she said that certain solutions did not take into account human behaviour. "I've seen things that made perfect technical sense." There was alignment on the challenges faced by the surge in EVs. Infrastructure or lack of is the chief problem. "We have an aggressive target for 2025 but at the moment it is not possible," said Tik.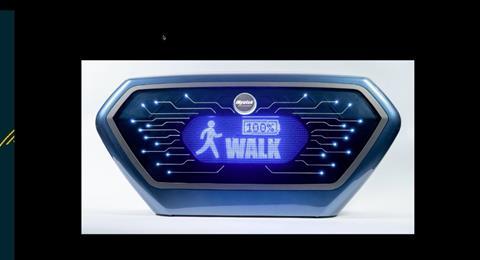 When the lights go down the excitement begins, according to lighting specialists Myotek which took us on a tour of the possibilities of light and design. Robert Miller ably assisted by Erik Measel showed a variety of projects, including animated badges and logos that mimicked or enhanced chrome. Even cupholders got a jazzy lighting treatment. Perhaps most interesting was the idea that lighting could communicate with pedestrians, perhaps as a safety measure considering the silence of EVs. Of course, that poses questions to do with informed behaviour – how many of us would be comfortable receiving information via a car light – but the thinking is encouragingly lateral.
Speaking of lateral thinking, TAD treated the CDD audience to a masterclass of student work from the 12th edition of its masters program. On display was everything from aquatic cars to holiday vehicles all united by innovative and experimental thinking. Most striking was the onus placed useability by all the students, which suggested that ideas about human-centred design are flowing through the TAD programme. For example, the portfolios were notable for their lack of cartoonishly streamlined concept cars instead focusing on understanding and overcoming real world problems. The kids, as they say, are alright.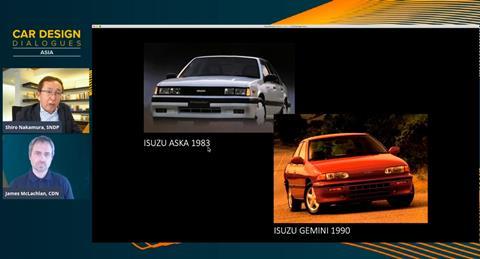 Legendary designer Shiro Nakamura closed the event with a fascinating fireside chat that documented his early career at Isuzu, his move to Nissan and how he helped shape Japanese car culture. Viewers were treated to unique insights of the design thinking behind contrasting cars like the Nissan 350z and the Isuzu Vehicross. Ever humble Nakamura said he worked best in a team of younger designers who he could direct and cajole towards greater creativity and thinking. Riffing off his love of jazz, the designer likened himself to the band leader who assembles and directs the talent. Elements of Japanese culture: cow carts, traditional Japanese architecture and anime played out into models like the Nissan Cube. Nakamura, whose own career was inspired by postwar masters like GM's Bill Mitchell and, of course Giugiaro, explained how designing the Cube was a complete antithesis to his schooling and all the more interesting for it. A fitting end to the event.