Connect and collaborate with industry peers in Milan – the smelting pot for design and creatives
Car Design News is delighted to announce it has partnered with Maserati for a design night with a difference. Join us in Milan on Tuesday 18 April to discuss the future of car design and what can be learned from the crossover with fashion, furniture and interiors.
The event will take place during the annual Salone del Mobile in Milan, one of the world's biggest design festivals. Here we will bring together talents from multiple disciplines to explore how creative collaboration can deliver better products and a more sustainable world. As is well known in the field, car design has always sought inspiration from outside trends, from furniture, fashion and fabrics to lighting, architecture and interiors. We intend to find out where those synergies lie.
Car Design News, together with an expert panel, will explore how car designers can work with and learn from parallel industries, such as furniture and fashion, to move towards sustainability through circular design. CDN editor James McLachlan will be joined by Klaus Busse, head of design at Maserati and other guest speakers on the night for a fireside chat.
Topics will include:
- material recyclability and reuse; man-made alternatives to animal-derived products; and changing expectations around luxury
- design for disassembly and innovative new interior layouts
- autonomous driving transforming the cockpit into a living space, office or sanctuary from the outside world
- what car designers can learn from fashion, furniture, architecture and interiors – and vice versa
As with other design nights CDN has hosted over the years, the evening will provide an opportunity to build new connections, get inspired and spark discussions over cocktails. Look out for more updates over the coming weeks, and we hope to see you there.
To attend, just follow this link. If you would like to join as a sponsor, contact us here.
Moderator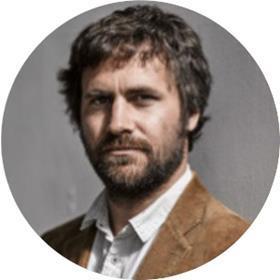 James McLachlan, editor, Car Design News
James McLachlan is editor of Car Design News, Interior Motives and Car Design Review writing, commissioning and editing the editorial output across digital and print. A design journalist for 14 years, James is interested in the intersection between car design, urban planning, technology and culture.
Speaker
Klaus Busse, head of design, Maserati
Klaus Busse is VP of design at Maserati. In a distinguished career which has included roles such as chief of interior design at FCA North America, Busse has extensive experience from Germany, Britain and the United States and has been recognised throughout the years for his automotive and industrial design work.
Busse oversaw the Maserati MC20, the brand's first mid-engine two-seater super sports car. Previously head of design for Fiat, Lancia, Alfa Romeo and Maserati, Busse also launched the all-electric Fiat 500. Other projects include the Fiat Centoventi concept and the Alfa Romeo Tonale concept.