Magna Seating has devised a new solution to create moulded seating trim using a foam laminate which frees up the automotive design possibilities
Traditional seat design can be a game of compromise. The inspired vision of creating something uniquely aligned with the brand is routinely derailed by the simple reality of seat construction: marrying pieces of material together with cords and clips and loop and wire tie-downs.
The alternative – the moulded-trim approach – has promised to remove this barrier, but solutions to date have brought limitations. Breathability is typically limited, for example, which quickly turns a great design into an uncomfortable one, especially in warmer climates. And the high capital cost of moulded trim manufacturing has stopped the technique from realising its full potential.
It turns out that moulded trim using a foam laminate, developed with Magna's in-house chemical expertise, can not only eliminate the barriers but can also open a door to freedom in all kinds of ways, for designers and consumers alike.
Freedom from traditional limits
FreeFORM™ by Magna International is a remarkable new seat trim cover technique that provides a clean, sculpted, seamless styling surface, unlocking the freedom to achieve endless design possibilities.
By removing seams as well as up to 80 manufacturing components including cords, clips, loop and wire tie-downs, FreeFORM achieves design details with radii as sharp as a 3-4mm, compared to 20-25mm for traditional cut-and-sew techniques. FreeFORM also makes possible a deep draw, a tight crisp radius for a chiselled edge, and a fade with varying depth along a design element, resulting in dramatic, pleasing shapes.
"It's a great way to differentiate seats," says Dino Nardicchio, global vice president of advanced technology engineering at Magna Seating. "You can create any kind of shape or form. The initial reaction we get from car designers is one of pleasant surprise."
Freedom from discomfort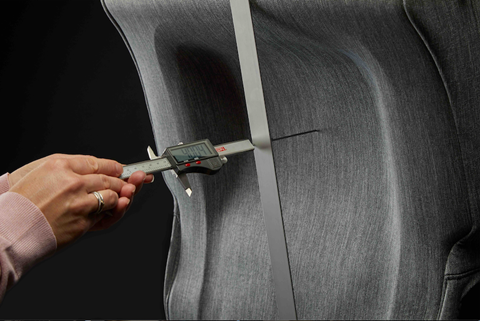 Magna's Center for Biosciences recommends seat concavity as the most effective path to comfort. A concave seat back, coupled with bolsters, offers the most support for the lower back by reducing fatiguing micro-motions of the spine. The approach works for both men and women.
The sculpted, seamless surface offered by FreeFORM allows highly concave lower back seat shapes. Up to four inches (102mm) of concavity is possible – a depth that is virtually impossible to achieve with traditional cut-and-sew techniques. This ability to create an optimised shape results in added comfort as well as uncompromised styling.
FreeFORM also uses a moulded foam laminate that is four times more breathable than today's moulded products. This lets FreeFORM seats maintain occupant comfort by offering levels of breathability that are comparable to traditional cut-and-sew seating.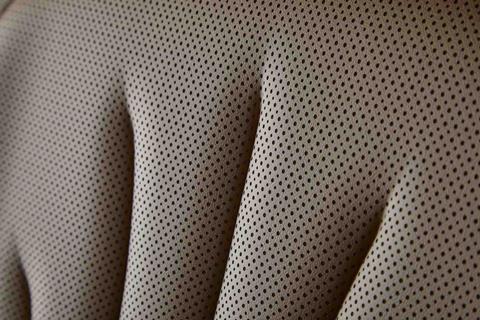 At the back of the seat, FreeFORM dramatically eases packaging challenges. It provides a soft-touch surface with exceptional draw capabilities of up to four inches, liberating significant additional knee room while maintaining compliance with standard Shore A 50 cushioning requirements. The FreeFORM approach also removes issues with vibration and noise from the seat structure during project development.
Freedom to stay clean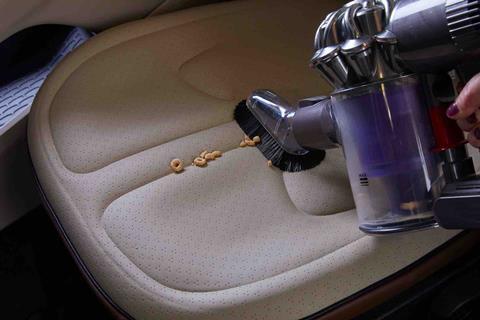 A significant benefit of FreeFORM's smooth, seamless surface is the elimination of deep trenches, which allows quicker, more efficient and more effective cleaning compared with traditional sewn seat covers. Crumbs no longer get stuck in crevices in the seat, allowing them to be vacuumed away much more easily.
FreeFORM also provides a unique feature where seat covers can be removed on demand, cleaned and refitted, or replaced.
These improvements not only benefit consumers but make FreeFORM ideally suited to the regular maintenance routines of shared mobility providers, both now and in the future.
Freedom to change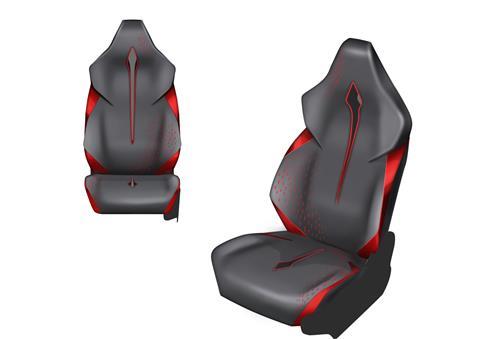 Traditional cut-and-sew seats require time and muscle to assemble and finesse, but FreeFORM enables more surface control and repeatable precision, so there is significantly less effort required during assembly.
FreeFORM is also perfect for mid-cycle trim changes and limited edition models because the base seat pad remains common while a new topper cover can be easily added for differentiation. The technology supports the full range of modern seat materials, including leather, cloth and vinyl.
Unlike today's moulded-trim products, FreeFORM benefits from limited and flexible capital requirements, making it applicable to both high and low vehicle volumes, including special editions and emerging markets.
With FreeFORM, designers can break through the traditional barriers and deliver extraordinary seat designs that distinguish their brand, save time, and keep customers more comfortable.
Be free. Choose Magna FreeFORM™
Parent company: Magna International
Seating HQ: Novi, Michigan, USA
Contact: MagnaSeatingCommunications@magna.com
www.magna.com