BMW recreates a lost Bertone concept for Concorso d'Eleganza Villa d'Este
BMW has given CDN a very happy start to the week by paying homage to Marcello Gandini through one of his lost concepts, the BMW Garmisch, which vanished after its motor show debut at Geneva in 1970.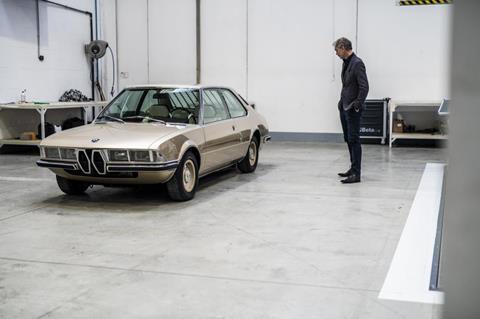 "Marcello Gandini to me is one of the grandmasters of car design and his cars always have been an important source of inspiration for my work," said Adrian van Hooydonk, senior VP of BMW Group Design.
Van Hooydonk has long been intrigued by the BMW Garmisch, since he first discovered a faded period picture of the car some years ago. "Building the BMW Garmisch for a second time gave us the opportunity to pay tribute to Mr Gandini, recall one of his lesser-known cars and highlight Bertone's stylistic influence on the evolution of BMW design. For me, that alone was reason enough to do this project – filling in the gaps and completing BMW's history."
Rediscovering a lost concept shows a romantic attitude that is a little unexpected from BMW – but very welcome. Recent years have seen large automotive design departments creating imagined roadsters from the 1930s, whimsical luxury cruise-liner cabriolets and everything in-between for various concours. Drawing directly on an actual, but lost, concept adds a delightfully authentic touch to this exercise.
Set against BMWs recent concept cars, the Garmisch is a statement – of intent, perhaps? And let's face it, this must have been a lot of fun to do.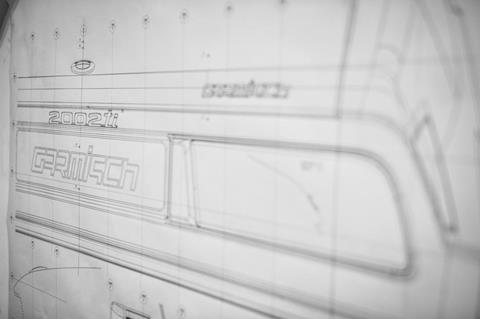 BMW's design department created the new Garmisch in just a couple of months using 3D modelling and archive images of the original (often only black and white). The concept was also built in Turin, just like the original was. Gandini himself helped the project along with his memories of the original car, allowing the design team to refabricate details like the exterior colour – a light champagne metallic.
The 1970 concept was developed by Bertone as an independent design proposal intended to demonstrate the studio's creativity. "The original idea came from Nuccio Bertone himself, who wanted to consolidate our existing relationship with BMW by designing a surprise show car for the Geneva motor show", said Marcello Gandini, who was in charge of Bertone's design department at the time.
"We wanted to create a modern mid-sized coupé that was faithful to BMW's design language, but that was also more dynamic and even a bit provocative." While the side profile of the car was very sleek and clean, the most distinctive design feature of the BMW Garmisch was its bold, vertical and almost angular variation of BMW's double-kidney grille, which was flanked by square glass-covered headlights. Other unusual details included sports car-like louvres on the C-pillars and the honeycomb-patterned mesh cover for the rear window – a trademark element of Marcello Gandini's style.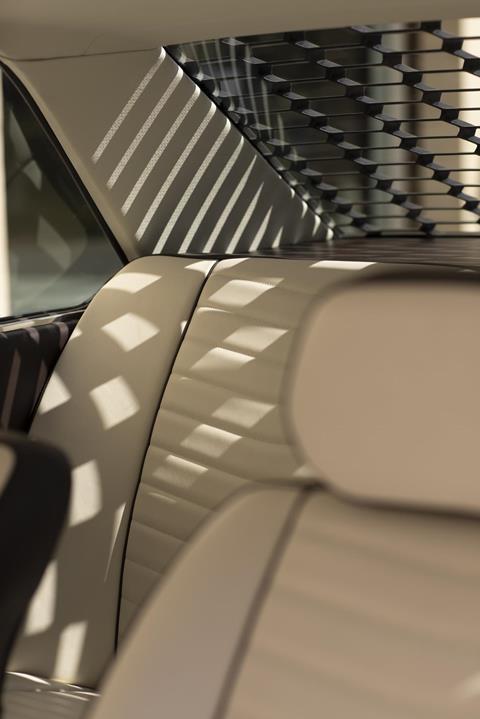 Although the car was created in just a couple of months, the interior got some attention from Bertone too. With its rather unusual vertical radio on the centre console, a lavish fold-out mirror for the passenger and a flamboyant mix of colours and materials, the BMW Garmisch added an elegant Piemontese twist to the rather functional interior design habits of the time. According to Marcello Gandini, even the car's name was chosen to impress: "We picked the name Garmisch because skiing was very popular in Italy at that time. It evoked dreams of winter sports and alpine elegance."
"At the Concorso d'Eleganza Villa d'Este, we should reflect on the past, but we should also think about where we are going", said Adrian van Hooydonk. "Marcello Gandini's designs have always been very clear and very clean, but also very dramatic. This is why I find his work so inspiring. He was always able to create something spectacular using very few design elements. This approach of trying to accomplish a lot with less is quite modern, still."