NIO's vice president of design Kris Tomasson discusses NIO's 'different' approach to design and how that fed through to the interior of its five-door mid-size sedan, the ET5
The NIO ET5 sedan was built around the idea of creating a genuine second living space. This is a common expression today, but a closer look reveals how NIO has achieved that through a "holistic" approach, with care and attention given to various aspects of the design.
It is about curating an experience, explains Kris Tomasson, vice president of design at NIO, and that requires a different way of approaching car design. "We're looking at every potential element that will help to shape the total user experience," he says, "from the digital experience and ambient lighting to our Power Swap Stations and NIO houses. This is a holistic approach to design that is not just about focussing on individual products or features."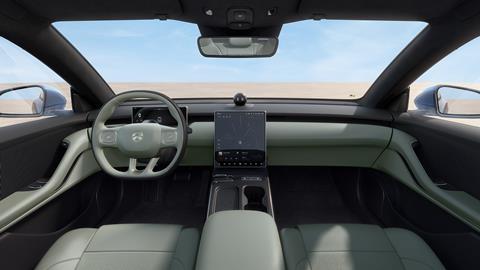 At the heart of NIO design are four core values: pure, human, progressive and sophisticated. All projects must fulfil those principles before they get going and Tomasson describes it as "the initial filter" for a design. "It's about getting that balance right and ensuring we touch on all of those points. From there, we try to stay open minded in our approach; it's not so much about the early sketch, but more about defining who we are designing for and the experience we want to give them. That's something we did very early on with the ET5."
We thought about how we could make this more human
Just as a homeowner might consider furniture, wall colour, lighting and where the TV is, the same kind of considerations need to go into the vehicle. To help create the feeling of a laid-back living area in the ET5, certain features are hidden or cleverly integrated to avoid the cabin feeling overly techy. The speakers are hidden by fabric, for example, rather than being clad in metal. Elsewhere, warm uplighting highlights the gentle curves of the doorhandles which flow into the IP, and various features are consolidated into the central display for a clean HMI.
Mounting a digital assistant in prime view on the dashboard, then, might seem to counter this idea. However, Tomasson explains that a physical avatar – called NOMI – helps to build a connection between car and driver. "We thought about how we could make this more human," says Tomasson. "At the end of the day this is to enable voice interaction with the car and we needed a more interactive experience. NOMI is the perfect example of our key values."
We have a very different approach to design, from our team mentality to our core philosophy
The ET5 is a premium vehicle but the design team did not simply opt for glitz and glamour with the interior. "It's not a case of 'the shinier the better' in the new world of luxury," explains Tomasson. Instead, it is about attention to detail and doing the simple things well. It is also about catering to a younger, more affluent audience that views premium in a different way.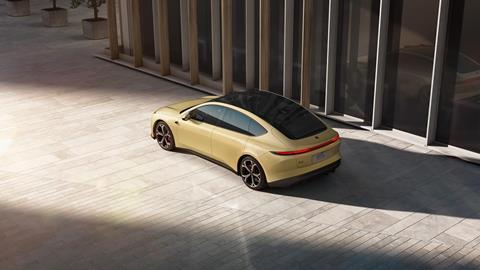 All this is a result of NIO's holistic approach to design, which has created a unique environment to work in. Even the make-up of the team is a little different.
"I look for designers with a broad range of experience from different industries. It gives you different viewpoints," concludes Tomasson. "We might have product designers doing interiors, for example, or furniture designers doing CMF. We have a very different approach to design, all the way from how we work to our team mentality and core philosophy."