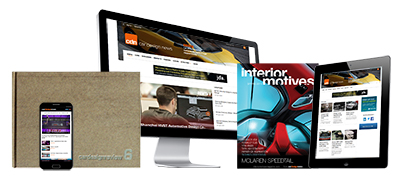 The benefits of your subscription include:
Access to motor show and concours coverage, trend and technology reports, design reviews of new and classic concept and production cars, exclusive interviews, regional reports, who's where, design essays, career resources, design competitions, regular newsletter updates PLUS comprehensive degree show reports from the world's leading design schools, the CDN archive of sketches, images and articles spanning 20 years of coverage.
Fees start from £55/€60/$70. Packages available for students, individuals, schools and corporates.