Having been instrumental in the SC1, Thurner will lead the creation of a luxury EV line-up as VP Global Design and Architecture
Karma Automotive has named its first Vice President for Global Design and Architecture. Andreas Thurner, a design team member of the Karma SC1 revealed in Shanghai will assume the newly created position.
Thurner's background includes a degree in Transportation Design from University, Hochschule fur Gestaltung at Pforzheim in Germany. He worked in Exterior Design at Rolls-Royce, and was a leader in Advanced Design at BMW. For the past three years he has held design lead positions for various projects at Karma Automotive, culminating in this new VP appointment.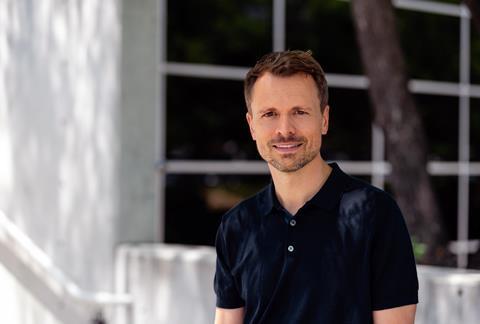 Thurner will have primary responsibility for leading the design team in the creation of a new generation of all-electric luxury automobiles for Karma Automotive. He will also lead an effort to create a new design identity for Karma, one that extends beyond automobiles to 'syndicate' styling services for various products.
All these activities will come under the aegis of Karma Design, a new business unit within Karma that will leverage the power of design and design thinking across future automotive products and beyond. Karma Design will offer its services to other companies and individuals, leveraging the knowledge of the team to create new business opportunities and revenue streams.
The importance of this initiative is evidenced by the chain of command within Karma Automotive. Thurner will directly to Karma CEO Dr. Lance Zhou, who commented on Thurner's appointment:
"Andreas' considerable luxury design experience and proven leadership directing our SC1 Vision car, a bold signpost of our future direction, makes him the right person to lead Karma Design and play a critical role in laying the foundation for a sustainable and long-term future."
We will have further reports on Karma Design and design development features as Karma enter a new era of design and vehicle technology for 2020s.
CDN Los Angeles Forum 2019
Pontus will be speaking at the CDN Los Angeles Forum 2019 on 20 November. For more information about this exclusive design event visit: http://www.cardesignforum.com/la/